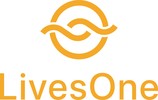 SINGAPORE - Media OutReach - 20 June 2018 -  LivesOne World Singapore Conference was held on June 14th dedicated to blockchain technology, discussing its investment opportunities and challenges including regulatory consensus. The event brought together the major players in the industry from all over the world along with over 250 attendees drawn from technology, education, finance, government and multiple sectors.
Themed "Consensus, Symbiosis and Telesis," LivesOne World Singapore was the first in a series of blockchain conferences organized worldwide by the Singapore Symbiosis Economy Foundation (SEF), with the goal of building a consensus and cooperation platform for the global blockchain co-workers, and redefining the user value, ecosystem, business model based on blockchain technology. 
Initially the architecture for Bitcoin that was launched in 2008, blockchain is established on an information architecture that is shared and continually reconciled. This is a way of using the network that has obvious benefits. The blockchain database isn't stored in any single location, meaning the records it keeps are truly public and easily verifiable. No centralized version of this information exists for a hacker to corrupt. Hosted by millions of computers simultaneously, its data is accessible to anyone on the internet. By allowing digital information to be distributed but not copied, blockchain technology created the backbone of a new type of internet.
Jeff Chen, Founder & CEO of Maxthon Web Browser and Chairman of SEF, presented LivesOne, the world's first cryptocurrency application platform.   Still at the planning stage, the platform will include:
Cryptocurrency rewards
Distributed server architecture to reduce the risk of privacy leaks
Integrated multiple decentralized applications, dApps
Integrated LivesOne three interfaces: Payment interface, mining interface and transaction interface
The blockchain network lives in a state of consensus, one that automatically checks in with itself every ten minutes.  A kind of self-auditing ecosystem of a digital value, the network reconciles every transaction that happens in ten-minute intervals. Each group of these transactions is referred to as a "block". The most critical area where blockchain helps is to guarantee the validity of a transaction by recording it not only on a main register but a connected distributed system of registers, all of which are connected through a secure validation mechanism.
As a driving force behind the creation of the conference C hen said, "Through the LivesOne World conferences, we expect to build a common understanding and long-term collaborative relationship among blockchain investment institutions and project partners.  Singapore, being a blockchain haven, is the logical first stop for this vision".
One of the speakers Kenneth Bok, Director of Blocks and De/Centralize, and investor at MediLOT, highlighted practical advice on blockchain for business. He stressed that blockchain is enabling a whole host of new distributed software platforms technologically and financially, and that blockchain will integrate with other technologies such as Artificial Intelligence and Internet of Things.
In Singapore, the government and 67 percent of financial institutions recognize the importance of blockchain technology, according to a report by PwC. The Monetary Authority of Singapore (MAS) has successfully completed a proof-of-concept pilot to explore the use of blockchain for interbank payments. Partnering with a consortium of financial institutions, blockchain infrastructure was used to produce a digital currency issued by MAS and methods were tested to connect bank systems through distributed ledger technology. The technology will simplify the payment process, reduce time take for transactions, enhance transparency and system resilience and reduce the cost of long-term record keeping. MAS is currently developing links from Singapore to other countries to enable DLT cross-border payments and will test blockchain technology for bond trading. MAS is looking at this project as the first step in leveraging Blockchain to verify and reconcile trade finance invoices, verify the performance of contracts, keep an audit trail and deter money laundering.   [1]
More information on LivesOne, please visit: https://lives.one/
[1] https://un-blockchain.org/e-government-under-construction/asia/singapore/