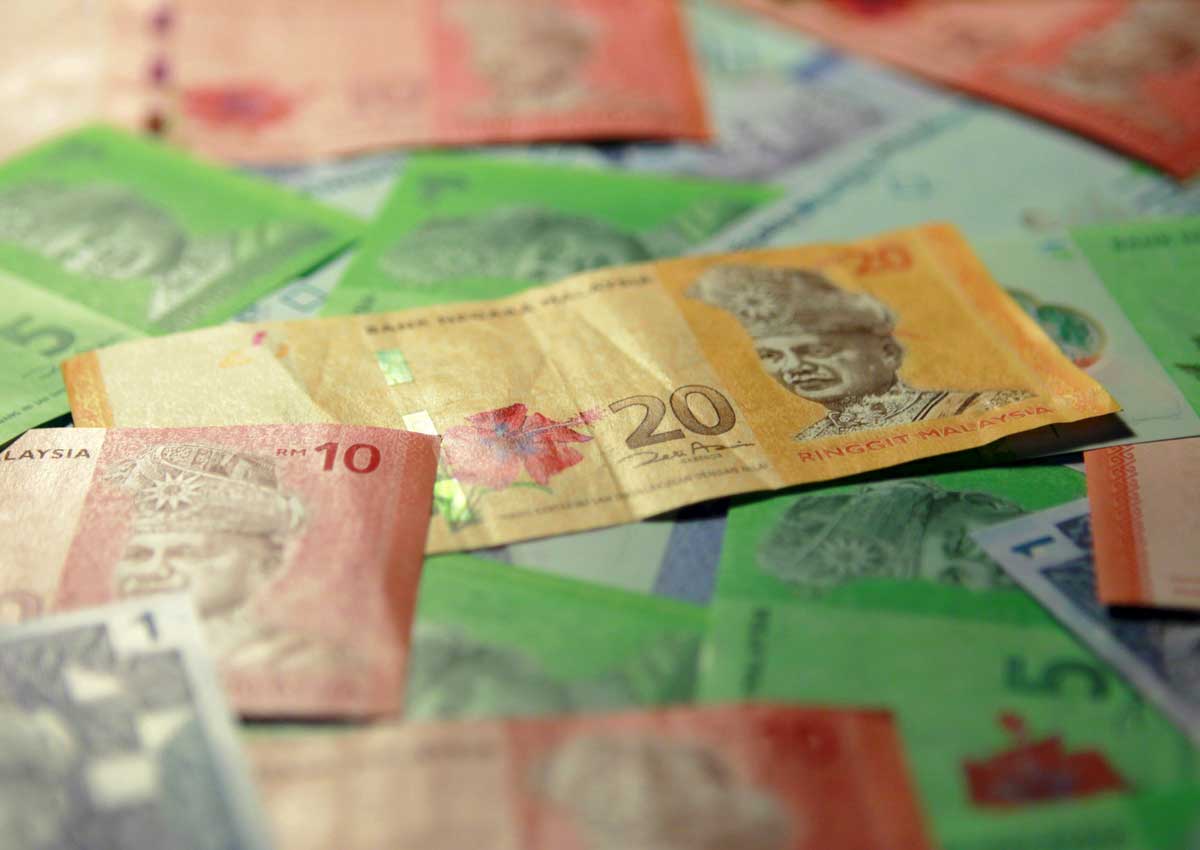 Malaysia's economy grew 4.3 per cent in the third quarter, accelerating after five straight quarters of decline, but the surprise turnaround was overshadowed by a slump in the ringgit currency to a more than 12-year low in offshore markets.
The economy was underpinned by continued expansion in private sector spending and additional support from net exports in the third quarter, the central bank said on Friday.
Growth was stronger than the median forecast of 4.1 per cent given by a Reuters poll, and better than the 4.0 per cent growth posted in the second quarter, but well below the 4.7 per cent recorded in the same quarter last year. "Although growth in Malaysia is currently relatively subdued, it is projected to pick up as policy measures gain traction and global prospects improve," central bank governor Muhammad Ibrahim told reporters.
Net exports grew 5.9 per cent in the third quarter, up sharply from a 7 per cent drop in the second quarter. Private sector consumption rose 6.4 per cent, up from 6.3 per cent in the previous quarter.
The current account surplus widened to 6 billion ringgit in the third quarter, from 1.9 billion ringgit over April-June.
Inflation moderated to 1.3 per cent. "The better-than-expected economic performance reduces the need for monetary easing...," said Weiwen Ng, economist at ANZ Research.
But the central bank warned that the ringgit will continue to see volatility and face risks from fallout from the US presidential election result and Brexit.
The currency struck its weakest in more than 12 years in offshore markets on Friday as investors dumped government bonds, while the spot rate barely moved as the central bank kept a tight grip on the onshore market. "Ringgit will continue to be market determined. Central bank's role is to manage extreme volatility with no targeted level or pre-determined path," the governor said.
Asked about monetary policy outlook after the election of Donald Trump as the next US president, Muhammad said: "At our next monetary policy meeting, we will definitely look at the numbers and compute new developments and we will decide then if we need to change our monetary policy stance." Emerging Asian currencies and bonds lost ground as investors feared higher US interest rates once Trump assumes the presidency would spark capital outflows from the region.
Malaysia's entral bank cut rates in July for the first time since 2009.