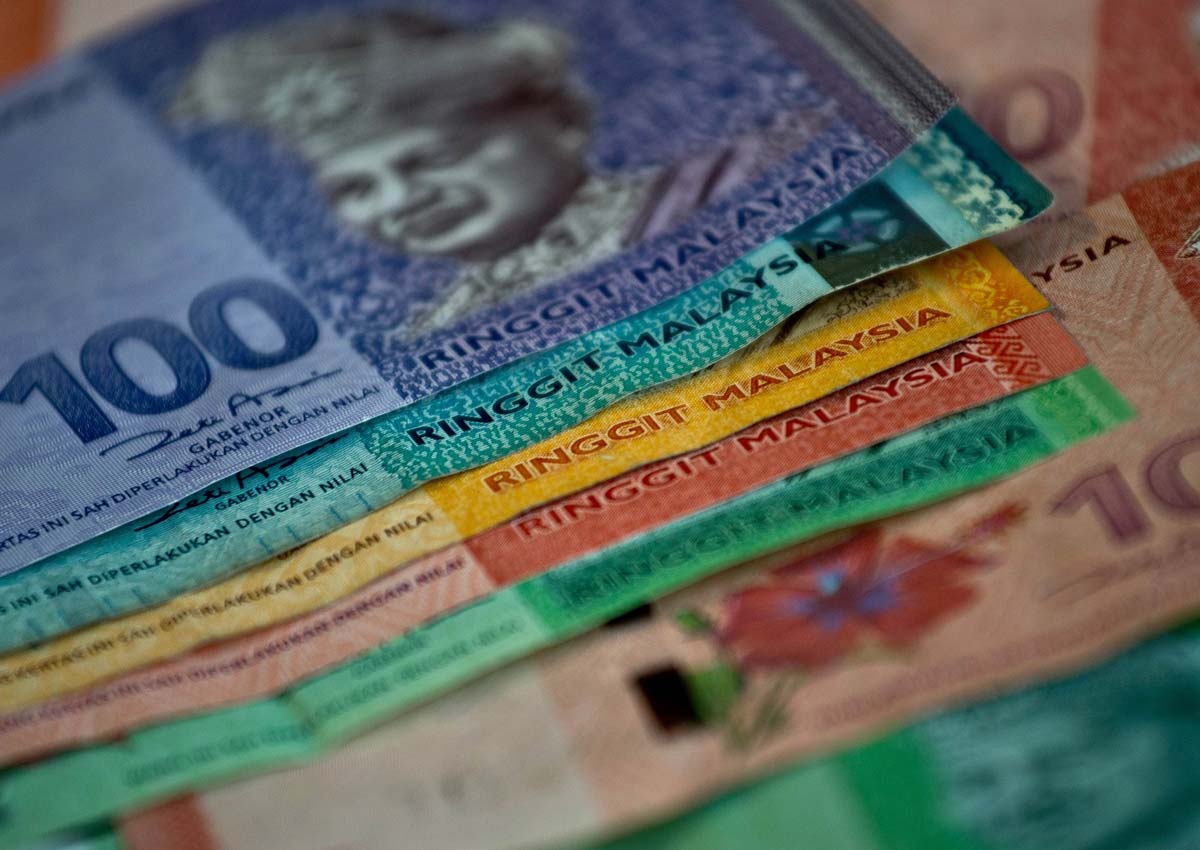 PETALING JAYA - The ringgit's exchange rate dropped to 3.91 against the US dollar, which is a new 17-year low, as the sell-off in the stock market intensified amid weakening growth prospects continuing to weigh down on investor sentiment.
A drop in the price of Brent crude oil, the benchmark for Malaysian petroleum products, back to below US$50 (S$69) a barrel and falling prices of crude palm oil (CPO) to near RM2,000 a tonne added to the uncertainties.
The two commodities are the country's major exports after electrical and electronic products.
Despite the weak ringgit, total exports declined 3.7 per cent in the second quarter after having registered a 2.5 per cent drop in the first quarter.
Analysts said weak external demand and a slowdown in domestic consumption was putting the brakes on economic growth.
Citi Research, a unit of Citigroup Global Markets Inc, yesterday projected Malaysia's economic expansion may slow to 4 per cent in the second quarter ended June 30 from the 5.6 per cent achieved in the first quarter.
"With growth slowing, we also doubt Bank Negara will hike to defend the ringgit," its economist Wei Zheng Kit said. Bank Negara kept its key overnight policy rate steady at 3.25 per cent in July.
The last interest rate hike was in July 2014.
The ringgit remained Asia's worst-performing currency year-to-date, despite sharper declines by its regional counterparts over the past one month.
"We have become more bearish on several Asian currencies, as domestic growth and exports have been disappointed," the economic team at ABN AMRO said in a recent note.
The firm did not include the ringgit in its coverage.
ABN AMRO said central banks in South Korea, Taiwan, Indonesia and Singapore were expected to be more tolerant of a weaker currency as a means to stimulate their economy.
"FX intervention to weaken currencies is also a policy option," it said. It expects China and Taiwan to cut interest rates later this year to boost growth.
But the ringgit's 10.6 per cent drop year-to-date has raised concerns that the currency has weakened too fast and too far. CIMB Research in a recent note predicted that it would take RM4 to buy one US dollar by the end of the year.
"There has been talk that Bank Negara is taking steps to reduce the volatility in the currency market," one currency dealer told StarBiz.
But the ringgit continued to face pressure amid a huge outflow of foreign funds from the stock market.
MIDF Research calculated that net foreign outflow so far this year had reached RM11.7bil. This adds to the RM6.9bil that had left the market last year.
The pace and intensity of the sell-off by foreigners was reminiscent of the one the country had experienced during the global financial crisis of 2008.
The drop in the price of crude oil "is not conducive for the ringgit and Malaysian equities," the firm said.
The price of Brent crude oil was little changed at US$49.43 a barrel during the Asian trading hours yesterday.
It was down 27 per cent from a recent peak of US$67 a barrel in early May and about half the price compared with where it was a year ago.
The Government had based its Budget 2015 assumption on the price of Brent at US$55 a barrel.
Citi Research said even if Brent stayed at US$50 a barrel, the full-year average oil price of US$54 a barrel would be close to the Budget assumption.
"With a continued current account surplus of 3 per cent-3.5 per cent of gross domestic product for 2015 as a whole, concerns over the impact of lower oil prices appear overblown," Wei said.
On Bursa Malaysia yesterday, the benchmark FTSE Bursa Malaysia KL Composite Index (FBM KLCI) fell 1.8 per cent, or 30.9 points, to 1,694.64.
Shares in Tenaga Nasional Bhd (TNB) tumbled 3.4 per cent or 40 sen to RM11.38.
TNB led losing stocks on Bursa Malaysia yesterday amid concerns that the company would pay a premium for 1Malaysia Development Bhd's (1MDB) power assets.
"We believe the cautious sentiment on TNB stems from the fact that it is the only known bidder for 1MDB's power assets," CIMB Research said in a note.
Taking on 1MDB's power assets may result in TNB gearing up, depending on how much it is willing to pay for it.
The company's total debts currently stood at RM24.1bil, of which 6.3 per cent is denominated in the US currency.
A weaker ringgit will make it more expensive for the company to borrow more money overseas to fund future acquisitions.
Meanwhile, plantation companies were also the major drag on the FBM KLCI.
The most active future CPO contract on Bursa Derivatives ended yesterday at RM2,045 a tonne. It has fallen 12 per cent over the past two months.
Most analysts expect CPO prices to average at between RM2,200 and RM2,400 a tonne this year.