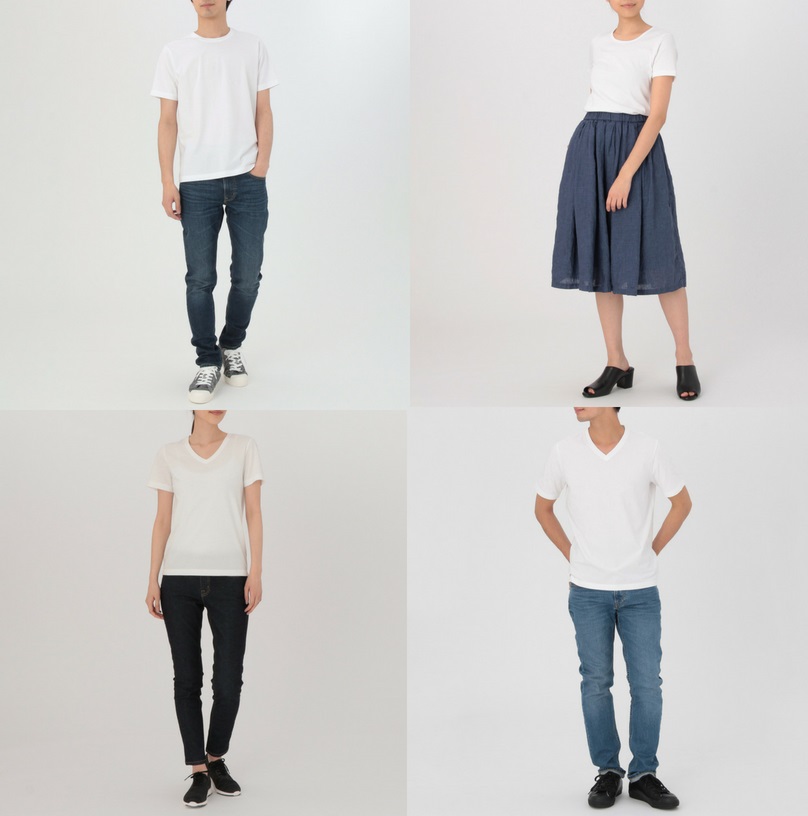 KUALA LUMPUR, MALAYSIA - Media OutReach  - 29 June 2018 - Experience a cool summer with MUJI's new release of Summer Collection -- A simple organic cotton T-shirt, perfectly shaped for your body. We pay attention and make improvements to even the smallest details, to ensure a better, comfortable wear.
MUJI organic cotton is the core of this new collection, with versatile pieces that feel soft and cool against the skin. It is absolutely the most suitable to be worn during the warmest days of Summer.
MUJI Summer (29 June -- 26 July 2018)
Types of Organic Cotton T-shirts and its features
Basic, Staple T-shirts
Men's & Ladies' Organic Cotton Series (U.P RM49.00)
The versatile organic cotton t-shirt is best known with its good quality, reasonably priced everyday clothes. It comes with a moderate fabric thickness that feels comfortable whenever wearing on its own or as an inner layer. The weave featuring somewhat fine, denser thread count, which provide less transparency and retain its shape after several washes. We reinforced the neckline by incorporating stretchy polyester thread in the ribbed collar to resist from stretching, even after repeated washings.
Uneven Yarn T-shirts
Men's & Ladies' Organic Cotton Uneven Yarn Series (U.P RM59.00 -- RM69.00)
The Uneven Thread T-shirt knitted with uneven yarn to bring a light and breathable texture. Due to its slub material and threads that look uneven on the surface, it gives a more casual look to your outfit. The fabric is pre-washed for comfort, which provides worn-in feel and a natural texture that are perfect for summer.
Enjoy all organic Cotton T-shirts at 10% promotion from 29 June -- 26 July 2018!
Be equipped with summer outfits so you can better enjoy the heat. Head over to MUJI and grab some of your favourite pieces from our 2018 Summer Collection.
· MUJI Pavilion Elite   ·  MUJI 1 Utama   ·  MUJI Mid Valley   ·  MUJI KLCC   ·  MUJI Avenue K
·  MUJI Sunway Pyramid   ·  MUJI MyTOWN