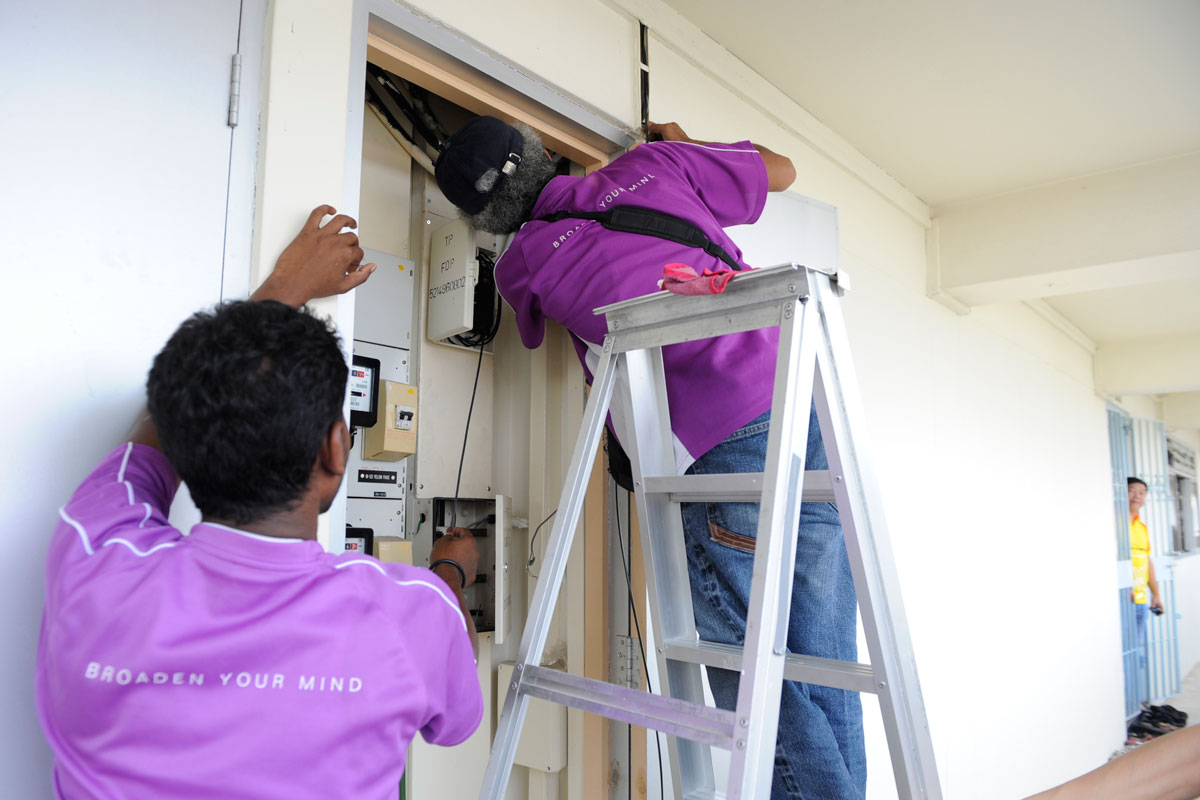 NETLINK TRUST, the network company for Singapore's nationwide broadband network (NBN), has been pulled up again for failing to meet quality of service (QoS) benchmarks.
The Infocomm Development Authority of Singapore (IDA) on Wednesday fined it S$450,000 for failing to adhere to the agreed QoS standards in delivering both residential and non-residential end-user connections.
The period of assessment for the residential segment was from July 2014 to December 2014, and that for the non-residential one, from April 2014 to December 2014.
Of the fine amount, S$50,000 was for its failure with residential QoS, with the remainder for non-residential connections.
The QoS framework for the provision of residential and non-residential connections, imposed on Jan 1, 2013, was designed to ensure that NetLink Trust meets a minimum acceptable level of quality of service in delivering end-user connection services to its customers.
NetLink Trust has fallen short of QoS standards before: From the second to the third quarter of 2013, it was fined S$240,000 for failing to meet non-residential QoS standards.
The company, in a statement issued shortly after the announcement of this year's fine, acknowledged the decision by the IDA and said it accepted the fines imposed for delays in service.
The IDA said that NetLink Trust managed to fill between 88.46 per cent and 92.1 per cent of the residential service orders within three business days or by the request for activation (RFA) date, when the minimum standard was 98 per cent.
For service orders that were supposed to have been met within seven business days or by RFA plus four business days, NetLink Trust achieved 90.28 per cent to 94.52 per cent; here, it fell short of the standard of 100 per cent of all orders.
For non-residential service orders, NetLink Trust fulfilled 38.27 per cent to 73.75 per cent of them within four weeks of the date of the service order, or by the RFA date. The minimum standard here was 80 per cent.
Among non-residential service orders within eight calendar weeks of the date of the service order, or within four calendar weeks of the RFA date, NetLink Trust fulfilled 62.66 per cent to 88.28 per cent. The standard for this was 100 per cent of all orders.
The IDA said in a statement that it had imposed a financial penalty of S$50,000 for the company's failure to meet residential QoS standards, upon considering the measures NetLink Trust had committed to undertake to manage delays arising from end-users switching from one retail service provider to another. This type of delay constituted the bulk of its failed orders.
The IDA said it imposed the S$400,000 fine for NetLink Trust's failure to meet the non-residential QoS standards, in the light of the company having been given six months from October 2013 to March 2014 - right after its earlier fine of S$240,000 - to rectify its processes and improve its performance.
The IDA noted that NetLink Trust subsequently improved its internal processes and managed to clear more than 90 per cent of the outstanding orders. However, despite this, the IDA still found NetLink Trust's remaining margins of failure unacceptable.
These factors were taken into consideration in determining the quantum of the financial penalty payable by NetLink Trust, the IDA said.
NetLink Trust's chief executive Ng Yong Hwee said the Trust has taken a "hard look" at its internal processes and put in place corrective measures to address the gaps, but these efforts may take time to bear fruit.
"We are stepping up recruitment and training, improving administrative procedures and customer service and bolstering relationships with building owners and management.
" We are also rolling out initiatives such as the pre-wiring of commercial buildings with fibre and increasing fibre capacity across our network.
"We will continue to build mutually beneficial relationships with our industry partners and the IDA, to achieve our common goal of delivering a robust Next Gen NBN."
As at August 2015, NetLink Trust had wired up more than 1.3 million households and more than 28,000 non-residential buildings.
Mr Ng added: "While this has put Singapore among the first few countries in the world to achieve nationwide coverage, the current performance numbers show that there is still some way to go for NetLink Trust in meeting the regulatory service standards."
The IDA reiterated in its statement that it expected NetLink Trust to improve its processes, and that it would continue to monitor its performance.
"NetLink Trust is required to fully meet the QoS standards set by IDA," said the agency.

This article was first published on October 22, 2015.
Get The Business Times for more stories.