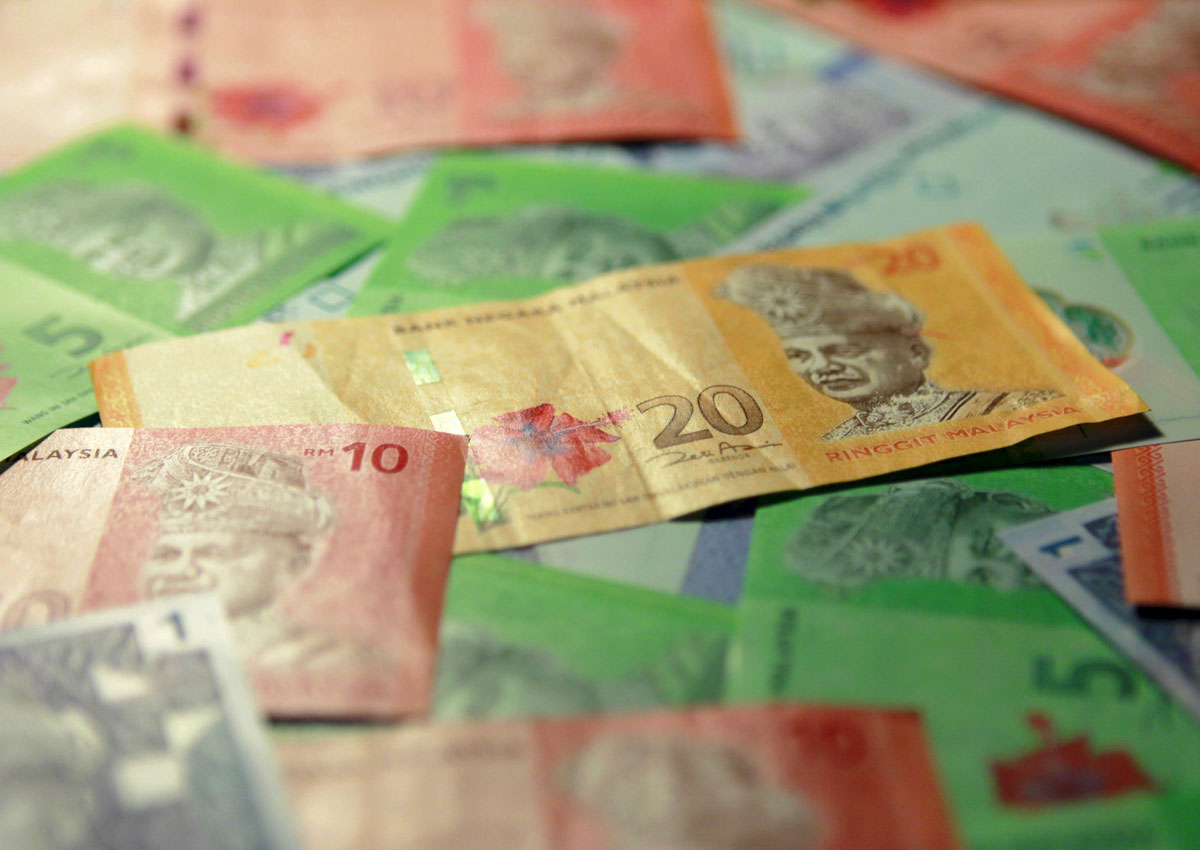 Recent financial and macro developments, both external and domestic, have been nothing short of uncertainties and volatilities. Moving forward, even economies that have been disciplined in its management and financial systems, and that are stable and well capitalised, will have their resilience tested.
In June, the World Bank trimmed its 2015 global gross domestic product (GDP) growth forecast to 2.8 per cent, down from its 3 per cent projection estimated in January on the back of the excepted slower economic growth in the emerging markets and the US.
Moreover, given the current turbulence in China's financial markets, coupled with the ongoing Greek debt impasse as well as downtrend in commodity prices, the short-term growth outlook of both the external and domestic sector doesn't appear so promising.
Regional currencies have largely depreciated against the strengthening US dollar. For instance, the ringgit and Aussie dollar have weakened 8 per cent and 10 per cent against the greenback respectively since the beginning of the year until July 20, 2015.
Recently, the price of gold has fallen to a five-year low of US$1,096.50 (S$1,672.72) per ounce on July 20 (full-year 2014 average US$1,265 per ounce) - further signs that the current financial markets conditions remain jittery.
Challenging times with a crisis in sight?
In China, the recent selldown in the Shanghai Stock Exchange in July 2015 knocked 30 per cent off the Shanghai Stock Exchange market capitalisation within weeks between June and July. On the other hand, the Dow Jones exchange wiped out over US$1.2 trillion in market value on the 2008 Black Monday.
However, weaknesses observed in some stock exchange indices may be a market correction rather than an outright contraction. Cyclical corrections in the financial markets are not necessarily a market meltdown.
During challenging times, prudent economic management and stable financial market conditions are essential pillars to macro resilience. Following past global financial crises and economic recessions, global market players and regulators must be prudent for any early signs of stress in the financial market and the macro environment.
Market intervention risks macro stability
It would not be trivial to stress that financial market activities are distinct from the real economy.
Broadly speaking, foreign exchange, stock exchange, derivatives trading would fall under the financial market activities category, whereas inflation, unemployment and growth variables capture the real economic activities.
The linkages, causations and correlations between the financial and macro sectors are intricate. Nevertheless, it is intuitive to think that growth in both sectors should correlate and be supportive of one another. In times when the growth trends appear to decouple from one another, it could be a sign of market fundamentals not being aligned to economic realities.
Taking a leaf from the current Chinese stock exchange turbulence, it appears that the state's encouragement for retail participation in its equity market has created a bull run that might not reflect its fundamentals.
The Shanghai Composite Index rose over 50 per cent between March and the middle of June this year before losing rapidly almost a third of its index gains recently as the market sentiments of greed turned into fear.
Given the recent economic slowdown in China on the back of soft external trade activities, real estate market and weaknesses in its manufacturing sector outlook, some have argued that a bull market could fuel its economy.
Yet this approach is not without its share of opportunity costs and risks. The use of margin lending - borrowed money to invest in equities - according to Macquarie, have grown to 2.3 trillion yuan or 3.4 per cent of the Shanghai Composite Exchange's total market capitalisation in June.
In the worst-case scenario of a spiralling market selldown in the China market, not only would there be capital losses, those with high leverage through margin lending will suffer from an overhang of indebtedness. This will certainly dent its real economy.
For now, the situation in China is still evolving and there are no firm conclusions on how it would play out in time to come. One thing is for certain: the state might be able to direct real economic activities in selected industries through its economic master plans; however, no single entity can absolutely outsmart and direct the financial market flows and emerge unscathed.
Real economy should be the focus
There have been various creative methods and techniques applied to intervene in the stock markets in the history of financial markets. More importantly, the lesson one should learn from these situations is that prevention is always better than cure.
This situation illustrates the complexity of the linkages between the financial sector and the real economy. The question is, does the stock market drive real economic growth or is it the other way around?
Tonnes of academic research have deliberated on this financial economic thesis with some arguing for the former and some championing the latter. In some instances, it might appear to be a chicken and egg question.
While wealth and fortunes could be made from the financial markets, at the end of the day, the health of the real economy should be the primary objective for policy makers - steady inflation rate, labour income growth and wealth equality.
For instance, central banks' monetary policy mandate is largely hinged on the balance between the risk of inflation and economic growth - the real economy.
Sound macro fundamentals key to market stability?
Financial markets play an important part in sustaining the real economy and directing capital to its most efficient use through seeking the highest yields and returns from an investment. However, it should not be abused.
Therefore, when Bank Negara and the Government repeatedly emphasise that our economy is fundamentally sound and intact, this is to assure investors and domestic market players that the nation's long-term gains outweighs the short-term challenges.
The Government is committed to achieve a balanced budget by the end of the decade (improvement from an estimated fiscal deficit to GDP ratio of 3.2 per cent this year). With a healthy trade surplus and continued diversification of the local economy to higher-end services sector from oil and gas and manufacturing industries, our domestic economy is poised to attain high income nation status founded on a sound economic framework.
The Malaysian banking system faces no systemic risks as far as Bank Negara is concerned. Based on the latest banking statistics in May, our banking system total capital ratio stood at 15.1 per cent, adequately exceeding the international Basel III international regulatory framework minimum requirement of 8 per cent.
Nevertheless, a China growth slowdown and stress signs in its equity markets pose major downside risks to the global economy. A China meltdown would most likely be contagious and its implications remain to be seen.
The financial market is fluid and there are times when sentiments are beaten down. The weak ringgit exchange rate is one instance. Nevertheless, when the market uncertainties both external and domestic settle, the ringgit is expected to revert back stronger.
Ultimately, the financial market and the real economy lean on one another and it is not a matter of which is more important. Past financial crises have frequently reminded markets that financial and macro stability are utmost important to preserve economic resilience during challenging times, come what may.
The task at hand is for all market players and the regulators to ensure stability and responsible risk taking for returns so that the nation can prosper together.
Manokaran Mottain is the chief economist at Alliance Bank Malaysia Bhd