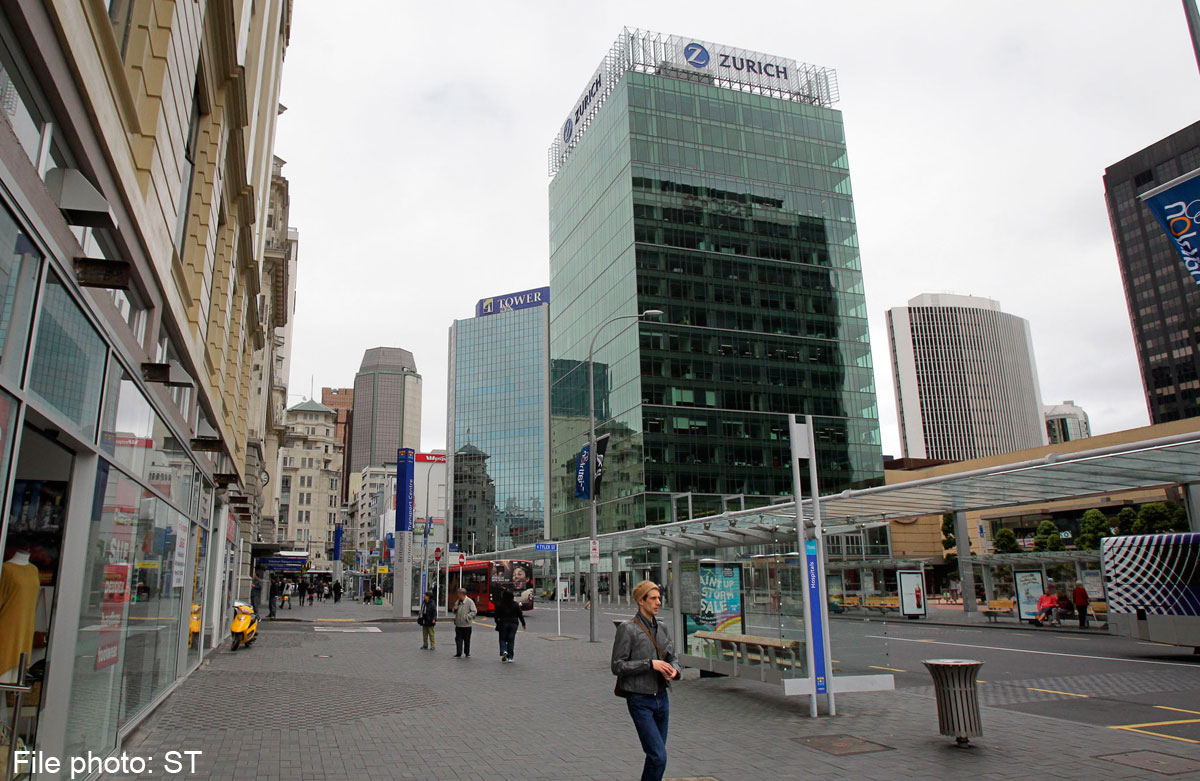 WELLINGTON - New Zealand Thursday delivered its first budget surplus in six years, producing a family-friendly document ahead of a general election later this year.
Finance Minister Bill English announced a bigger-than-forecast surplus of NZ$372 million (S$403.46 million), and took his foot off the brakes on spending after years of austerity to get the books back in the black.
"The government has moved from managing our way out of recession to managing a growing economy," he said.
The centre-right National Party-led government forecast increasing surpluses in future, and said it was targeting a reduction in net debt to below 20 per cent of gross domestic product by 2020.
The expansion was in stark contrast to the budget delivered earlier this week in Australia, when New Zealand's closest neighbour - a traditionally stronger economy - introduced harsh spending cuts in an attempt to slash a massive deficit.
The New Zealand budget increases spending on health and education, and also targets escalating house prices.
It includes an extension of paid parental leave to 18 weeks, free doctor visits and prescriptions for all children under 13, and a funding boost for early childhood education centres.
Taxes on imported building products are to be suspended with an expected NZ$3,500 drop in the cost of building a house.
"This package is clearly focused on young families and those vulnerable children who most need our care and protection," English said.
However, New Zealand Herald political columnist John Armstrong described the budget as the "great brain robbery", as some of the family initiatives had already been telegraphed by the opposition Labour Party as part of their looming election policies.
Labour leader David Cunliffe told reporters that the budget "lacks vision, it lacks substance, it lacks direction, it reinforces privilege, it short-changes New Zealanders".
"It does nothing to solve the housing crisis; this is a fudge-it budget that takes New Zealand nowhere," he added.
From deficit to surplus
The 2014 surplus follows two years of balanced budgets and an NZ$18.4 billion deficit in 2010/11.
Net core Crown debt is forecast to peak on an annual basis at 26.4 per cent of gross domestic product in 2014/15, and decline after that.
The NZ$372 million surplus, while slender, is a marked improvement on the NZ$86 million forecast at the end of last year, with projections it will rise to NZ$3.5 billion by 2018.
English forecast economic growth of between 2.0 and 4.0 per cent over each of the next four years, peaking at 4.0 per cent in March next year.
"A broad-based recovery is now well-established," he said, with the optimistic outlook backed by ratings agencies Moody's and Standard & Poor's, who said the budget met their expectations.
TD Securities analyst Annette Beacher said the budget "contains nothing but good news, with a fiscal position looking at its strongest in years".
"Aside from miniscule increases in spending in the outer years, the budget remains on track to achieve a string of surpluses after six consecutive years of deficits," she said.
Projections of a growing surplus saw the Kiwi dollar rise to 86.79 US cents after opening at 86.62.
However, the waiving on tariffs on imported building products told on the share market, where construction giant Fletcher Building was down 1.18 per cent at NZ$9.21, dragging the NZX-50 index 18.4 points, or 0.35 per cent, lower.