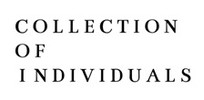 Hosted by Princess Alia Al-Senussi and Dino Sadhwani
HONG KONG, CHINA - Media OutReach  - March 27, 2018 - "In the Mood for LACMA: The Story of the Elusive Scarlett Li", a private event honoring the Los Angeles County Museum of Art (LACMA) during Art Basel Hong Kong, will take place on Thursday, March 29, 2018. The private event, hosted by Princess Alia Al-Senussi and Dino Sadhwani will mark its second consecutive year of LACMA's presence during Art Basel Hong Kong.
LACMA is one of the most important encyclopaedic museums on the Pacific Rim. It recognizes the necessity of developing meaningful, mutually beneficial, and long-term partnerships with Chinese museums, collectors, and corporations to contextualize Chinese art from ancient to contemporary. With one of the largest and fastest-growing expatriate Chinese populations in the world, Los Angeles is an incredibly diverse international capital with a global cultural reach, uniquely positioning LACMA to become a nexus for cultural education and a bridge between technology, entertainment, and culture in the United States and China. 
Curated by Jason Swamy, creative director of Wonderfruit, the event is set in 1931. Hollywood sheathed in its glamorous aura and Hong Kong bathed in dark mystery, Scarlett Li was at the height of her fame. Guests will be engaged in her universe as they walk through her story -- she often will be out of sight, but not to worry, she has prepared surprises for guests throughout the night.
About Princess Alia Al-Senussi
Princess Alia Al-Senussi is a patron and academic, currently studying towards her PhD in Politics. She has a degree in International Relations and Middle East Studies, a masters in Political Science and an MSc in Law, Anthropology and Society. Alia works to promote various institutions and non-profit organisations through the arts and their overlapping interests with fashion and business. She holds a variety of non-profit board and committee positions that promote young patronage of the arts in London and collecting in the Middle East. She is a founding member of the Tate's Acquisitions Committee for the Middle East and North Africa, and on the Board of Patrons of Art Dubai and the Middle East Circle of the Guggenheim. She served as Chair of the Tate Young Patrons and is a founding International Co-Chair of The Chinati Foundation Contemporaries Council, as well as a member of the Committee for the Serpentine Gallery Future Contemporaries group. She is also the founding co-chair of the Parasol Future Unit and sits on the Board of Trustees for the Global Heritage Fund UK. She works as the VIP Representative for the UK and the Middle East and consultant for Art Basel, and holds various ambassador and executive roles.
About Dino Sadhwani
Raised in Singapore and with family roots in Hong Kong, Dino Sadhwani attended university in Los Angeles and has been a passionate entrepreneur from a young age.
Dino set up his first business at the age of 15, and in the years since, has developed multiple ventures in the areas of real estate, food and beverage, wellness, commodities, venture capital, and supply chain management that operate in many countries around the world.
He co-founded Iris Group in 2007. Of which, his first company 'Iris International' specializes in China product sourcing and logistics management. The company has continually grown focusing on building long-lasting client relationships based on integrity and trust. In his spare time, Dino enjoys football, tennis, mathematics, travelling and, most importantly, spending time with his three kids.
As a visionary young entrepreneur, Dino has successfully honored the Los Angeles County Museum of Art (LACMA) for the past two years during Art Basel. He is a vibrant art lover and with a sharp investment point of view, the celebration of LACMA serves to offer a unique alternative for art lovers in Asia.
About Jason Swamy
Jason Swamy & Do What You Love is known for ground breaking experience design and curation. From culture shaping custom IP like Robot Heart, Wonderfruit and Future Future to working with A-list clients, such as NetEase, Swire, Upperhouse, Mandarin Oriental, W, Jardines, Melco Crowne and Duddell's. Jason is recognized as a thought leader and his work is known to push boundaries of creativity and taste globally.
About LACMA
Since its inception in 1965, the Los Angeles County Museum of Art (LACMA) has been devoted to collecting works of art that span both history and geography, mirroring Los Angeles's rich cultural heritage and uniquely diverse population. Today LACMA is the largest art museum in the western United States, with a collection of over 135,000 objects that illuminate 6,000 years of art history from new and unexpected points of view. A museum of international stature as well as a vital cultural center for Southern California, LACMA shares its vast collection with the Greater Los Angeles County and beyond through exhibitions, public programs, and research facilities that attract over 1.5 million visitors annually, in addition to serving millions more through community partnerships, school outreach programs, and creative digital initiatives. LACMA's main campus is located halfway between the ocean and downtown, adjacent to the La Brea Tar Pits and Museum and the future home of the Academy Museum of Motion Pictures. Dedicated to serving all of Los Angeles, LACMA collaborates with a range of curators, educators, and artists on exhibitions and programs at various sites throughout the County. 
Media Contact
Penn Leung | penn.leung@creativegp.com +852 6077 7342Gladys Kwok | gladys.kwok@creativegp.com +852 6082 0515