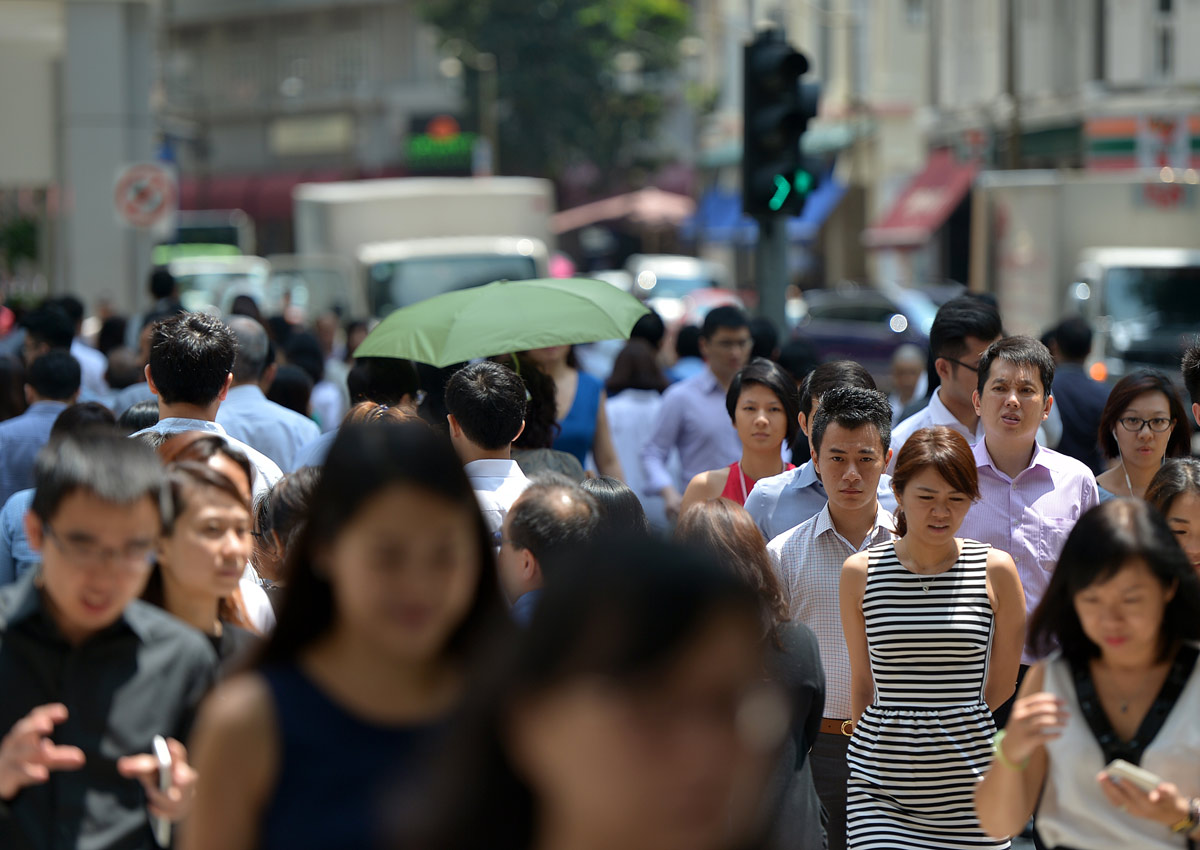 The investment industry needs to move from a performance-driven culture to one that is purpose-driven to better ensure that clients' long-term goals are met, according to new research.
It has identified "phi" as a factor that improves organisational performance, client satisfaction and employee engagement.
Phi is the alignment of purpose, habit and incentives at the intersection of the goals and values of the individual, the organisation, and the client.
The research - published recently by the Centre for Applied Research, the independent think- tank of State Street Corporation, and the CFA Institute - asked three questions to diagnose phi.
What motivates you to perform generally and in your current role; what is the reason that you are still working in the investment management industry; and would you describe your work as a job, a career or a calling?
It found that phi has a statistically significant and positive link to broad performance measures, including client satisfaction and employee engagement, that can sustain the industry and drive client satisfaction for decades to come.
In fact, a one-point increase in phi is associated with 28 per cent greater odds of excellent organisational performance, 55 per cent greater odds of excellent client satisfaction and 57 per cent greater odds of excellent employee engagement.
The Asia-Pacific region has the second-highest phi globally after the Americas.
Within the region, asset managers are leading the way in phi, followed by asset owners and insurance firms, said the research.
"Building a culture and environment with aligned purpose, habits and incentives can give organisations a competitive advantage that is sustainable and will benefit clients, the providers themselves and ultimately society as a whole," says Ms Suzanne Duncan, global head of the Centre for Applied Research. She added that investment performance is not only about alpha, or outperformance.
It must focus on phi - a purpose-driven motivation that represents the greatest potential for performance, across market cycles.
In Singapore, while investment management professionals are driven by their passion for the financial markets, short-term pressures seem to be felt by the industry, with 67 per cent of respondents citing pressure from members of their board and management team as negatively affecting decision making.
This also translates to concerns about losing their job after a short period of underperformance, with 33 per cent of respondents citing career risk concerns as a short-term pressure in Singapore, versus 26 per cent in the Asia-Pacific region, 11 per cent in the Americas and 16 per cent in Europe, the Middle East and Africa.
"This finding especially resonates with the Singapore investment community which has one of the most competitive workforces in the world," says Ms Tan Lay Hoon, board member and co-chairman of the advocacy committee at CFA Society Singapore.
"It calls for a culture change in the local investment management industry, which will be made possible by having well- trained professionals with a deeper sense of purpose."
PURPOSE DRIVES OUTCOMES
According to the research findings, maximising phi among investment management professionals, investment management firms and their clients may be one of the most promising ways of creating value and trust in the industry.
The good news for the Singapore investment industry is that 57 per cent (55 per cent regionally) of the investment professional respondents said they pursued a career in investment management because they are passionate about financial markets, and 52 per cent (46 per cent regionally) report that it is an important reason why they stay in the industry.
Despite this passion, there is a disconnect from purpose.
Just 23 per cent (24 per cent regionally) of Asia-Pacific region respondents said they remain in the industry to help clients achieve financial goals, and only 3 per cent (5 per cent regionally) do so to contribute to economic growth.
The Singapore investment industry has a significant opportunity to improve phi and it starts with leadership.
Only 47 per cent (44 per cent regionally) of professional investors believe their leaders articulate a compelling vision.
44 per cent (42 per cent regionally) agree that leaders talk to employees about their most important values and beliefs.
28 per cent (33 per cent regionally) believe that leaders are spending time teaching and coaching employees.
44 per cent (42 per cent regionally) of professional investors think their leaders re-examine critical assumptions and beliefs.
The research clearly shows that phi is an important variable that can be used to recalibrate the behaviours of investment professionals, and leadership plays a pivotal role, says Ms Duncan.
"By instilling phi, they can move beyond improving their own financial returns and put their clients' interests first. When they do so, they can increase organisational performance as well as gain the trust and loyalty of their clients and employees."
Five actions that will help improve purpose
VISION - Create a long-term leadership vision that inspires continual progress towards it. This can also create company citizenship and an ownership mindset.
GOALS - Articulate clear goals that tie to your purpose and connect the work individuals do towards larger goals that benefit both the client and the organisation.
TEACHING AND COACHING - Determine the time your organisation can commit to teaching and coaching employees. This is one of the areas that the research found is most lacking in organisations today, and it reinforces short-term thinking about the organisation's future.
RE-EXAMINE CRITICAL ASSUMPTIONS - Create a culture that regularly re-examines critical assumptions, and conveys that adaptability is more important than tradition - an important quality in a quickly changing profession.
VALUES AND BELIEFS - Leaders should share their values and beliefs as they relate to the vision, so it is more concrete and personal, and allow time for debate. To the extent a firm wants to change its values, it must change behaviours to reflect them. Over time, these values will become accepted in the organisational culture.
lornatan@sph.com.sg

This article was first published on December 25, 2016.
Get a copy of The Straits Times or go to straitstimes.com for more stories.