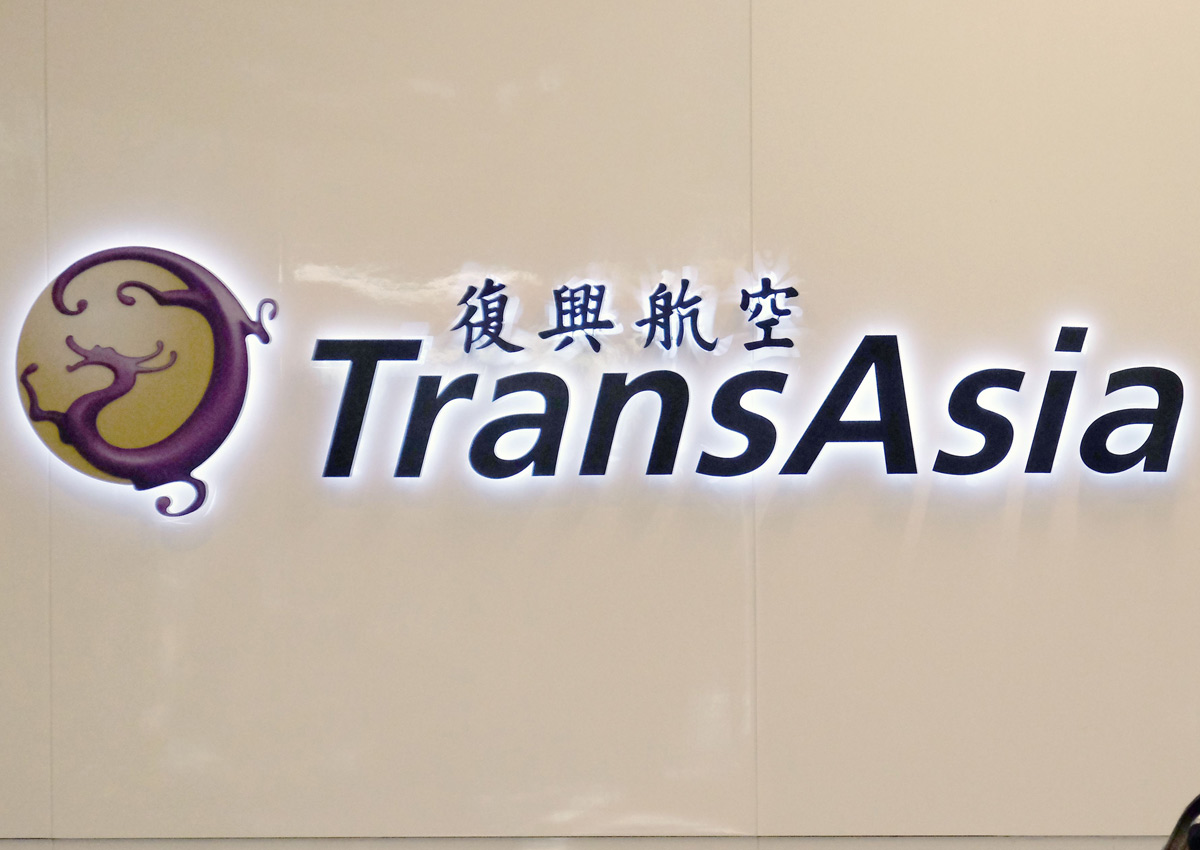 TAIPEI, TAIWAN - TransAsia Airways shareholders voted in favour of company dissolution at an extraordinary general meeting on Wednesday, the airline said.
This move comes despite several disruptions from labour union members who declared the meeting and the decision invalid.
According to TransAsia's report, more than 97 per cent of the 68 per cent shareholders who attended Wednesday's meeting approved the company's dissolution, officially marking the end of Taiwan's first private airline.
Director-general of TransAsia's labour union Wu Chung-hua (吳崇華) who was also a shareholder, was initially barred from entering the conference room until he agreed to hand over personal belongings that security guards insisted would "interrupt the meeting."
"Shareholders had less than three minutes to cast their votes on the company's dissolution," Wu said, claiming that many failed to vote before the airline Chairman Vincent Lin (林明昇) asked to begin counting the votes.
The union had already started collecting evidence to show that both the meeting and the vote were invalid and would bring the case to the court as soon as possible, Wu said.
Shareholders also approved three airline-appointed liquidators to manage the liquidation process and company's dissolution.
In an online statement, the airline said that liquidators will also represent the company in future labour negotiations.
The sixth round of labour negotiations originally slated for Wednesday was rescheduled to Jan. 20 after management representatives jointly said that they would not attend.
Early Wednesday, Secretary-general of the Taoyuan County Confederation of Trade Unions (桃園縣產業總工會) Yao Kuang-chu (姚光祖) was arrested by police after demonstrators clashed with security guards outside the Chien Tan Overseas Youth Activity Center, where the meeting was held.
Under shareholder pressure, Chairman Lin waived his stock rights to the 2,238 shares listed under his name, which accounted for approximately 0.29 per cent of the company's stake.
Shareholders further demanded that two other companies owned by the Lin family, SECOM (中興保全) and Goldsun Group's (國產實業集團), to give up their stock rights in the event of liquidation, but Lin said that he "cannot decide that for them."
Despite the airline's official dissolution, Far Eastern Air Transport (遠東航空), a domestic airline that has kept a keen eye on taking over TransAsia, said that it was still possible for a restructure.
As stipulated by the Company Act, Far Eastern could still be able to takeover TransAsia if it got approval from TransAsia's creditor banks and the courts, in which case the shareholders vote would be disregarded, said Huang Yu-chi (黃育祺), office manager for Far Eastern Air Transport Chairman Fenno Chang (張綱維).