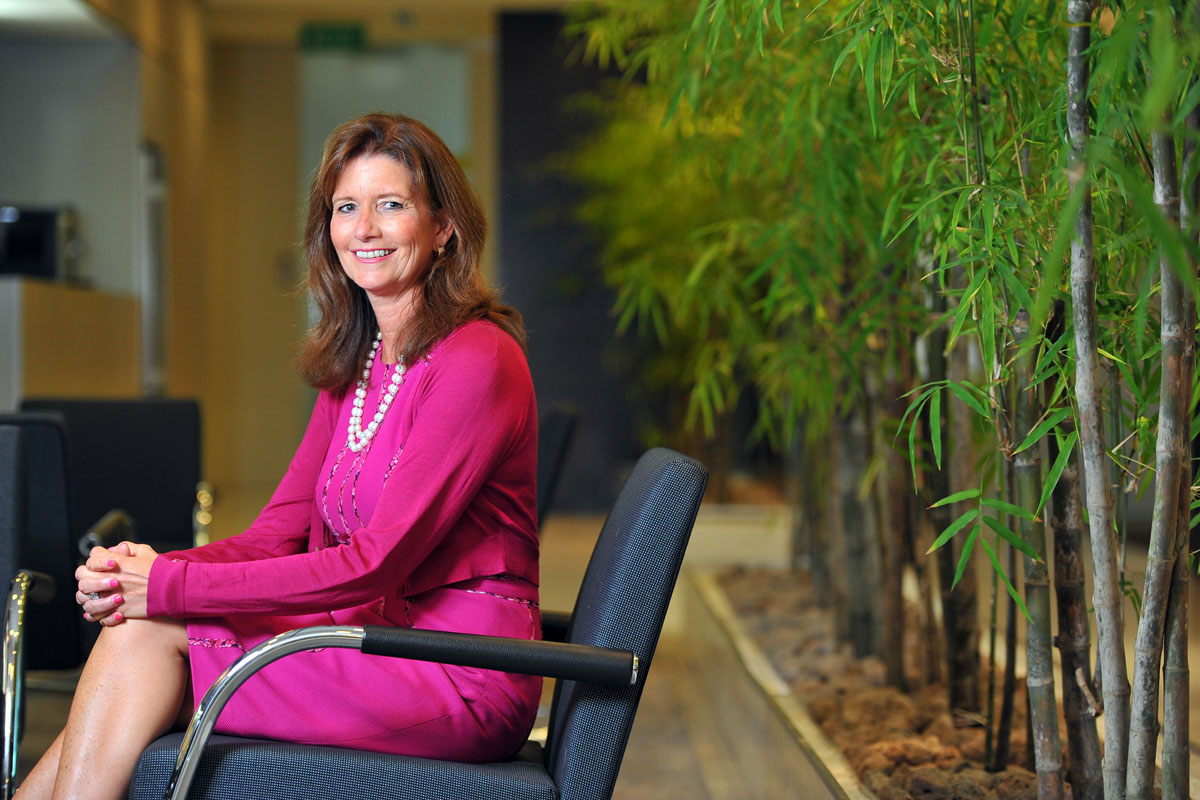 Setting up people for a career with the "biggest impact" - both on themselves and those around them - is what drives Ms Nancy Altobello, global vice-chair of talent at financial services firm EY.
"If we are hiring the best people and developing them in the best way, they would be fully engaged and happy at work," she told The Straits Times in a recent interview.
"The quality of our work would also be higher and our clients would be better served."
Ms Altobello joined EY's assurance practice as an auditor in 1980, as a fresh accounting graduate of Fairfield University in Connecticut.
And as she moved across various offices and functions within the company, she saw a pressing need for better management in the talent side of the business.
Ms Altobello, 57, recalled an incident in the mid-1990s, during her earlier days as an audit partner, where a senior manager she had been working with was on the brink of giving up on her career.
"This senior manager was very talented and she wanted to become a partner. But she was just having a really tough time managing the daily commute, client demands and her three children at home."
To help her colleague move ahead in her career, Ms Altobello worked out a reduced schedule that gave her the balance - and eventually, the promotion - she needed.
"I remember the day she got promoted to become a partner. Her husband actually called to thank me for helping her balance work and family," she said, smiling.
While Ms Altobello went on to hold different roles across various offices within EY - including as managing partner for the North America assurance and advisory area practices; and national director of human resources for the assurance and advisory practice - she remained involved in the company's talent management programmes.
Around 2000, she even volunteered to help the company develop and expand its leadership curriculum as well as her client-serving role, so more employees can become "better all-round professionals".
This was because she saw how many were "missing the mark on other things that were so important to being good business advisers, to serving our clients well, being good team leaders".
"At that time, we were calling them 'soft skills', and I know that term is still being used out there," she said. "But these skills are not 'soft'. These are skills that take a long time, a lot of focus and effort to develop. They are key competitive advantages when you have them."
In 2008, Ms Altobello took on the role as vice-chair of talent for the Americas - and was greeted with one of the biggest challenges in her career just shortly after.
"After years of tremendous growth and wonderful things happening (in the United States), everything crashed two months into my new job," she said, referring to the global financial crisis.
"Working with our leadership team and going through that was a real challenge.
"We had to think about managing costs so we can sustain as a business but not sell out the future, what to let go of, what to maintain; I had to try to make really smart decisions when I was really junior in the role and very inexperienced."
Still, her belief in developing talent for the future led her to push for the company to honour every job offer that had already gone out. There were at least 3,000 job offers within the US alone then.
"That was expensive, but we really felt that that was absolutely critical to our reputation and to our future. So everybody had his job," she said, adding that EY took the stance globally.
Last year, she was appointed the global vice-chair of talent, where she oversees the firm's learning, development and coaching programmes, as well as other related areas, such as sponsored corporate responsibility and volunteerism efforts.
Ms Altobello believes that today's workplace needs have evolved so that flexibility is paramount, especially among younger corporates.
Nearly two-thirds of EY's 200,000-strong staff globally are millennials, she said.
"My experience with them is that they are fabulous, they're smart, committed, motivated and technologically savvy. They're also willing to learn and willing to teach.
"But there are ways that we need to treat them in the workplace - and one is that we need to provide them with a lot of flexibility to balance their families and professional lives, and we cannot let that flexibility slow down promotion."
At the same time, Ms Altobello said that encouraging mentorship at the workplace is key.
Drawing from her own experiences, she said: "I started my career at EY right out of university and I owe a real debt to the mentors who believed in me and gave me the feedback and opportunities I needed throughout my career to grow and develop."
She pointed to EY's "counselling families" - where its staff are organised into groups, led by a partner and a senior manager, that get together about six times a year to talk business or socialise - as a means to "forging amazing relationships".
For Ms Deborah Holmes, Americas director of corporate responsibility at EY, Ms Altobello was an embodiment of that open and positive mentoring culture at EY.
"She put her money where her mouth was by being astonishingly quick to get on a plane to meet with any manager, anywhere, who needed career coaching," wrote Ms Holmes in a LinkedIn blog post in August.

This article was first published on October 19, 2015.
Get a copy of The Straits Times or go to straitstimes.com for more stories.