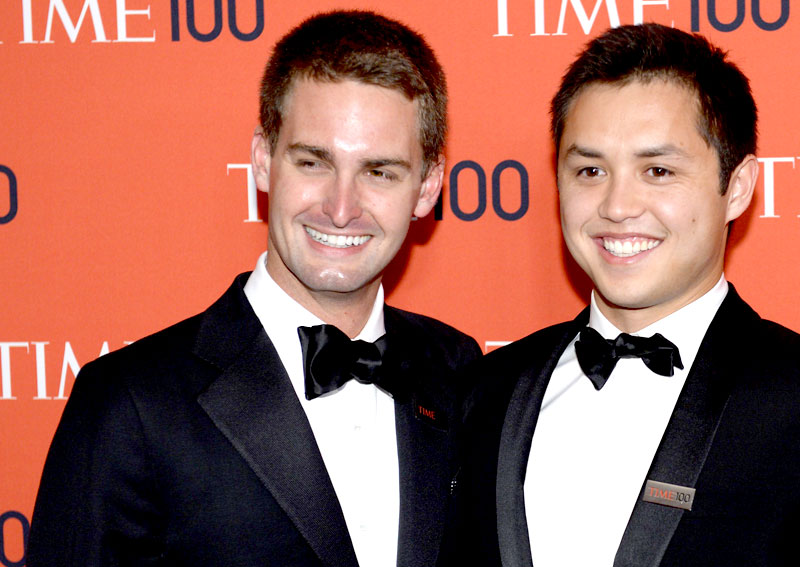 Snapchat has taken the world by storm since its initial release in 2011.
However, the famed image messaging app may slowly lose its following in India, after allegedly insensitive comments made by Snapchat CEO Evan Spiegel way back in 2015.
"This app is only for rich people," Spiegel reportedly said two years back during discussions about Snapchat's overseas growth.
"I don't want to expand into poor countries like India and Spain," he added, according to Mashable.
 The allegedly insensitive remarks were divulged by the former employee Anthony Pompliano, who recently filed a lawsuit against the company for supposedly falsifying its user metrics.
Although it was not the focal point of the suit, the disgruntled Pompliano detailed how Spiegel dismissed "poor countries"-mainly India-during these meetings.
As expected, Indian Snapchat users fumed over the statement and expressed their disdain by claiming they'd be deleting the app.
Read also: Snapchat CEO said 'This app is only for rich people,' ex-staff alleges
Meanwhile, the #UninstallSnapChat trend is utterly similar to the #DeleteUber fad back in January, during which users chastised the ride-hailing app for allegedly jacking up prices.
Snapchat, on the other hand, has denied claims of faking their metrics, but has yet to address Spiegel's supposed comments on India.