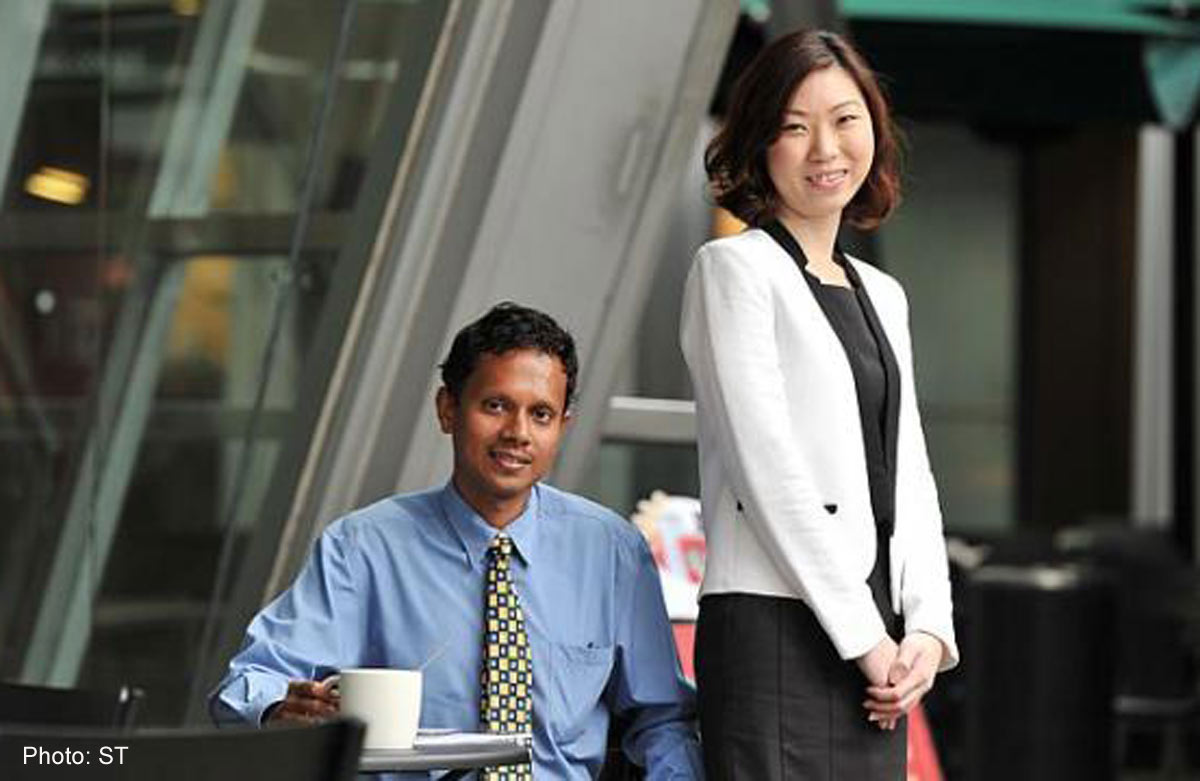 It is common for senior-level job candidates to be put through several rounds of interviews and tests.
But now, companies are extending this rigorous hiring process to mid-level candidates as well, in a bid to get the best workers.
Employers at both local and international firms told The Sunday Times that mid- to senior-level candidates can be interviewed as many as 15 times by separate groups of staff in formal and casual settings.
Some companies are checking writing and presentation skills by getting job applicants to submit and present business plans.
At firms such as semiconductor solutions provider Infineon, hiring managers are also using computerised personality tests to decide if they can work with potential hires.
Having more rounds of interviews and tests lengthens the process and makes it more tedious.
But bosses find they can make better-informed decisions about whether candidates will sink or fly if hired.
Before, regional sales director Kannan Chettiar at background screening firm First Advantage would hire staff after three interviews but many disappointed him. They could not meet sales targets, and their writing skills were poor.
"I was spending so much time correcting their mistakes. Then I realised this problem could be solved if I spent more time and effort looking for the right people," he said.
In April, he asked candidates to submit a business plan and explain in writing how they would deal with various challenging scenarios. Candidates are now put through six rounds of interviews and written tests.
"I have hired better staff since putting in place a tougher hiring process, " said Mr Chettiar.
Similarly, job seekers at apartment rental website Airbnb can be interviewed up to 15 times by separate groups of staff with varying seniority levels from various departments. Some interviews focus on personality rather than skills.
"(The multiple interviews) are worth it if, at the end, both Airbnb and the candidate feel certain the position is the right fit," said Ms Lena Sonnichsen, its communications chief for the Asia-Pacific.
Also a believer in extensive interviews is video-conferencing tech firm Polycom. Job seekers are interviewed about four times by separate groups of staff, who can be based in various countries.
"Candidates get a glimpse of not only the role but also the overall culture," said Mr Eric Wong, who heads talent acquisition and development for the Asia-Pacific, Japan and China.
Some companies also make it a point to conduct a few rounds of interviews over a meal or a drink.
Managing director Kunalan Chakravarthy Doraisingham at integrated marketing consultancy Priority Consultants finds that candidates are more relaxed in social settings.
"I also use the opportunity to ask candidates about their family and hobbies. I get a better idea of who they are," said Mr Kunalan.
Personality tests are catching on as well.
Infineon uses online personality test 15FQ+, which offers quantitative measurements of a candidate's working style and character traits. In the future, the company plans to have staff take the test, and use the results to identify key traits that it wants in potential hires.
"With more quantitative and qualitative information, we will be able to get a better understanding of candidates and their potential. That will help us in motivating and retaining staff," said Ms Leong Siew Yin, Infineon's human resource director for talent marketing and diversity.
On the flip side, workers say they benefit as well from a more exacting hiring process.
Ms Amanda Kho, who is now senior business development manager at First Advantage, went through six rounds of interviews and tests to land her job.
She said: "I was able to interact more with my future boss. I found out about his working style, and saw that he could be my role model. That was the key reason I joined the company."
ameltan@sph.com.sg
Get the full story from The Straits Times.