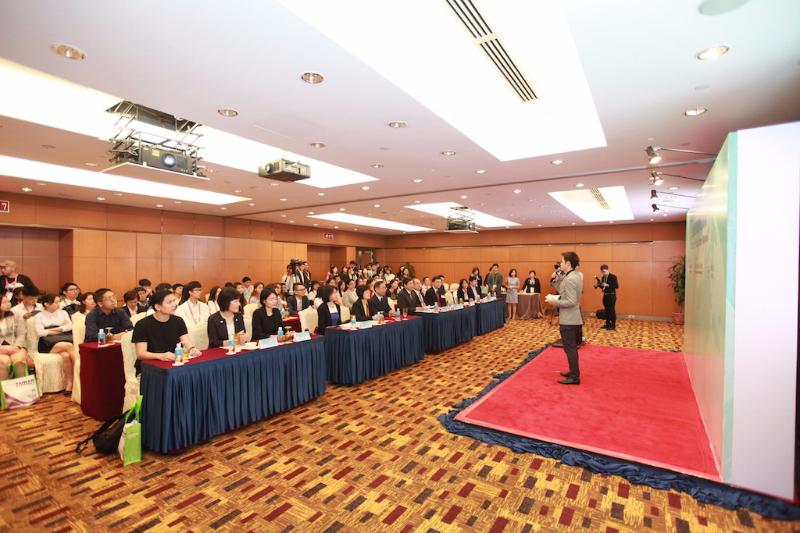 Taiwan's competitive fees for medical services draws patients globally
KUALA LUMPUR, MALAYSIA - Media OutReach  - 7 December 2017 - Taiwan External Trade and Development Council (TAITRA) has led a group of medical experts from nine Taiwanese hospitals and clinics in a visit to Malaysia to establish links with local medical institutions and introduce more patients to Taiwan. As part of the visit, medical professionals also shared their success stories as well as medical experiences at the Taiwan Health Industry Forum which was held at the Kuala Lumpur Convention Center.
The Taiwanese delegation includes representatives from Taiwan University Hospital, E-DA Hospital, Kaohsiung Municipal Siaogang Hospital, Lee Women's Hospital, Aphrodite Medical Group , Royal 101 International Health, Biotegy Corporation and Healthcare Industry Development Association.
TAITRA's President and Chief Executive Officer Walter Yeh said, "Taiwan has gained good recognition and credibility among the medical community for its world-class medical systems and technology. There are already 15 medical institutions in Taiwan that have achieved the gold standard in global health care certifications from JSI (Joint Commission International)."
According to Taiwan government statistics, there were over 300,000 tourists who visited Taiwan for health screening and medical services last year. More than three percent of these overseas patients, or 10000 patients, were from Malaysia.
The Taiwan Health Industry Group provides a full range of health services with the latest medical technology equipment for those who are specifically looking for medical treatment in Taiwan. The country's medical strengths include plastic surgery, infertility treatment, hair transplant, weight loss treatments.
Another favorable reason for choosing Taiwan is its competitive pricing for medical services, which can be as low as one-fifth of North America's rate. As such, Taiwan has been a draw for patients from Hong Kong, Macau, Indonesia, Philippines, Malaysia and even America for its premium medical attention at relatively lower prices.
Yeh added, "We are promoting Taiwan as a medical-tourism destination, and we believe that we can attract more patients from Malaysia to Taiwan. Ultimately, we hope to see Taiwan as their top choice for international medical service provider in Asia. "
With the success of the recent event, TAITRA intends to continue to promote Taiwan's premium medical services to patients from Malaysia.