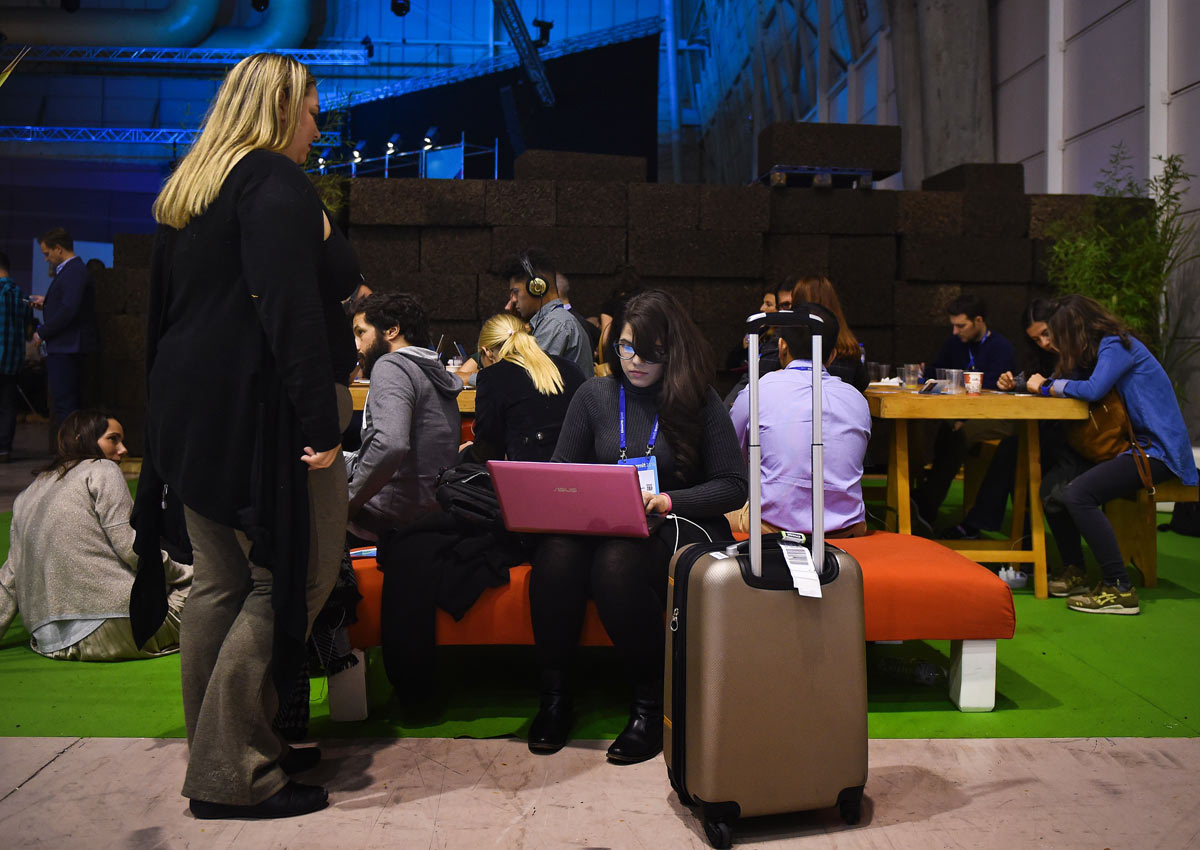 The world is in an unprecedented era of technological boom, one where tech advancements are occurring at an epidemic rate.
Take cloud, virtual reality and artificial intelligence - these have penetrated even the most traditional sectors such as furniture and insurance.
Come 2017, tech is going to significantly impact every business, no matter the sector.
Amid disruption from startups and new technologies, companies will be forced to assess their own business growth and viability more than ever.
The large ones among them will realise that the problem they had initially set out to solve has evolved into something much more complex, to which they no longer have all the answers and expertise.
Large companies will increasingly turn their gaze onto startups, seen as agile problem solvers with innovative solutions that users (both consumer and enterprise) seem to love.
By merging with or acquiring startups, large companies will immediately obtain new technologies, customers, and business models that have already been proven to work.
While large companies certainly have the resources to create a similar product or service to that of a startup, it will take them a long time.
And time, in this rapidly-changing, tech-driven world, should not be expended on navigating internal legacy and bureaucracy obstacles.
Hugh Mason, co-founder of corporate innovation platform JFDI, describes the latter process as painful, because "it's like someone taking up yoga late in life - learning to flex in a new direction means stretching muscles that have lain unused or ignored for decades".
He adds that the most practical approach today may be to foster collaboration between large companies (which he calls "supertankers") and startups ("agile speedboats").
He says: "We seem to be entering a period that is VUCA (volatile, uncertain, chaotic, ambiguous), where analytical approaches that try to outsmart the rest probably won't work. Instead, we need to think like entrepreneurs. The result will be to spur innovation that will make us more resilient."
Mergers and acquisitions will therefore become commonplace in the coming years, and organic growth a thing of the past.
This is sensible given the speed of things.
If companies - the large, lumbering ones in particular - don't move fast and get an early foot in the door by embracing disruptive technologies, they will risk irrelevance and unprofitability.
Companies will see more contingent workers: freelancers, independent contractors, consultants, or part-time and non-permanent workers who are hired on a project basis.
This is in part due to the rise of the Uber-pioneered on-demand economy, which has allowed individuals to earn a living from becoming drivers, landlords, dogwalkers or handymen.
With on-demand sharing platforms, coupled with little need for qualification or certification, regular people can now outsource a portion of their lives.
Those who are great with their hands can make products and money on Kickstarter.
Those with big apartments can list a few of them for rent on Airbnb.
Those with time to spare can burn a few hours driving for Uber and get paid.
What this means for businesses is that they need to acknowledge that contingent workers are now a reality.
Businesses should give employees the freedom to build their work lives as they see fit.
Businesses should appreciate that their potential customers are just like their employees - no longer locked in a nine-to-five job - and thus strategise appropriately.
As tech evolves, more people are using tech to do good.
Even companies that do not have a direct social footprint are increasingly seeking social responsibility alongside financial returns.
This is led by the rise of millennials in the new global workforce, 18-34 year olds who are known to go after purpose and meaningful work, and no longer just monetary gains.
Millennials, in general, are found to express little loyalty to their current employers and many are planning near-term exits.
But one thing many of them do is pursue social impact wherever they are - whether it is starting organisations that blur the lines between for-profit and non-profit, or making buying decisions that are driven by values.
Xavier Pavie, a professor at Essec Business School, says that companies are more relevant when they have in their DNA "some responsible perspective", using which they take care of their environment and people.
Apart from being customer- and profit-focused, companies should embrace social responsibility.
"It's a mark of long-term sustainability."
jaccheok@sph.com.sg

This article was first published on December 29, 2016.
Get The Business Times for more stories.