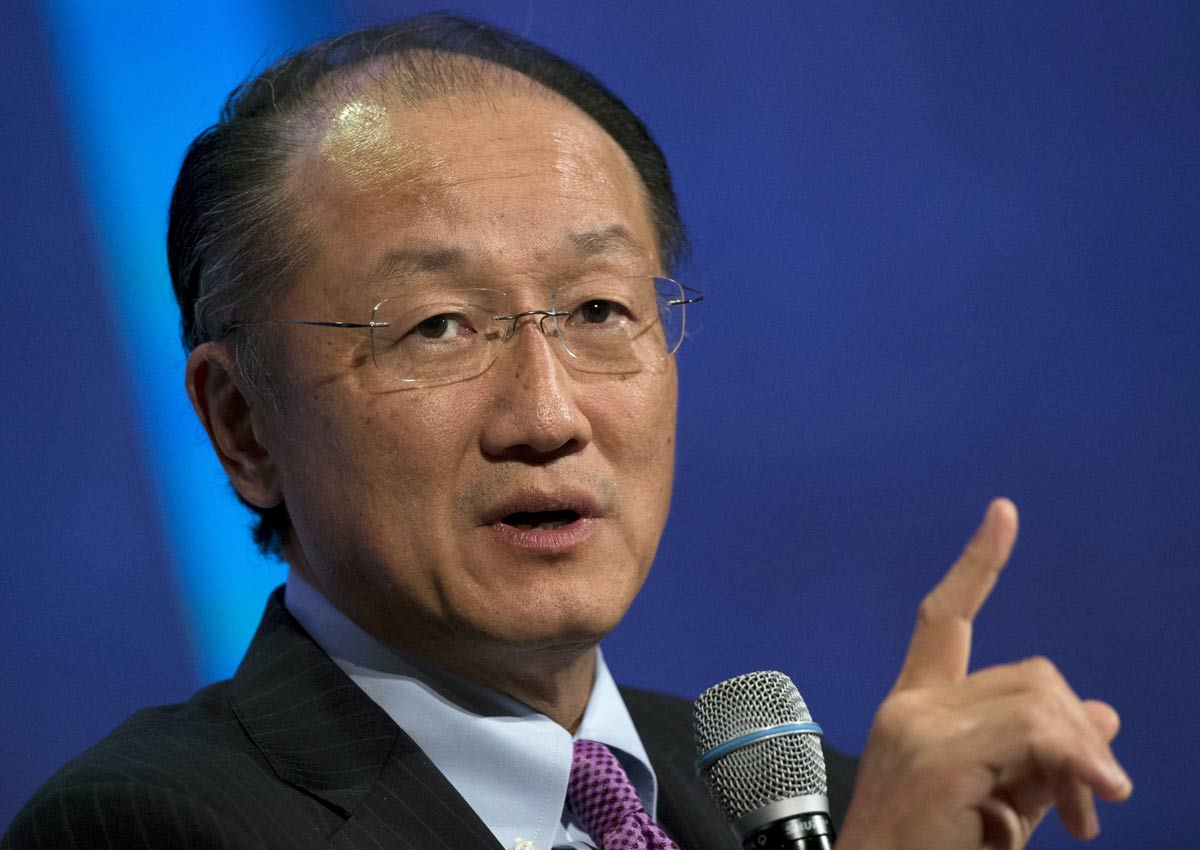 TOKYO - For emerging markets, the state of "nirvana" they have been enjoying appears to be over. The commodities super cycle has ground to a halt, global trade is sagging, and investor confidence about keeping money in developing markets is declining rapidly. World Bank President Jim Yong Kim sees this as a defining moment, a crossroads, where countries decide whether they will go down the path of structural reform or stay the course.
"Global capital markets will differentiate very clearly [between] countries that are making structural reforms, are communicating about policy in a reliable way, and those that don't," Kim said in an interview with the Nikkei Asian Review on Wednesday. The former president of Dartmouth College and high school quarterback was in town to attend a conference on universal health coverage.
"Pure commodity exporters need to focus more on value-added. Instead of shipping out raw commodities, they need to be involved in processing them. Many economies have to diversify the sources of their economic growth. With oil and gas prices so low, it is also the right time to remove fossil fuel subsidies," he said.
Kim said that 2016 will be "another disappointing year for the global economy as a whole, but especially for emerging markets. There is much slower growth in emerging markets." In the "Global Economic Prospects" report issued in June, the World Bank set its 2016 growth forecast at 3.3 per cent for the whole world and 5.2 per cent for developing countries. The bank is expected to bring down both in the next Global Economic Prospects report due in January 2016.
Regarding structural reforms, Kim pointed to India, "the one real bright spot" among emerging economies, as an example of success. "Prime Minister (Narendra) Modi came in and made some very quick changes. He quickly improved the business environment, he quickly moved on the goods and services tax, and he sent very positive messages to the investor community." The result was stability of the currency, growth in the stock market and a high growth rate.
Click here to read the full story.