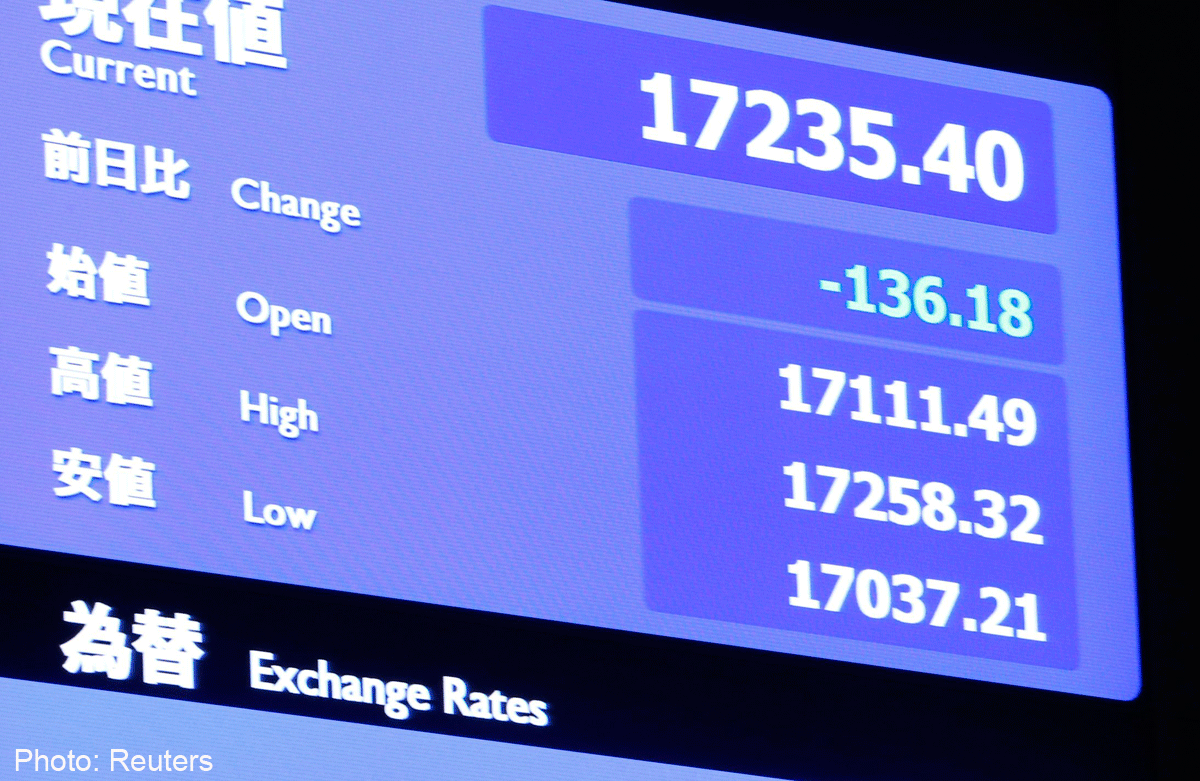 Tokyo's Nikkei index closed at a seven-year high Thursday as a weak yen and upbeat machinery order data lifted the market, while investors shrugged off concerns about floundering Greek debt talks.
The benchmark Nikkei 225 at the Tokyo Stock Exchange rose 1.85 per cent, or 327.04 points, to 17,979.72, marking its best close since late July 2007.
The Topix index of all first-section shares climbed 1.52 per cent, or 21.67 points, to end at 1,449.39.