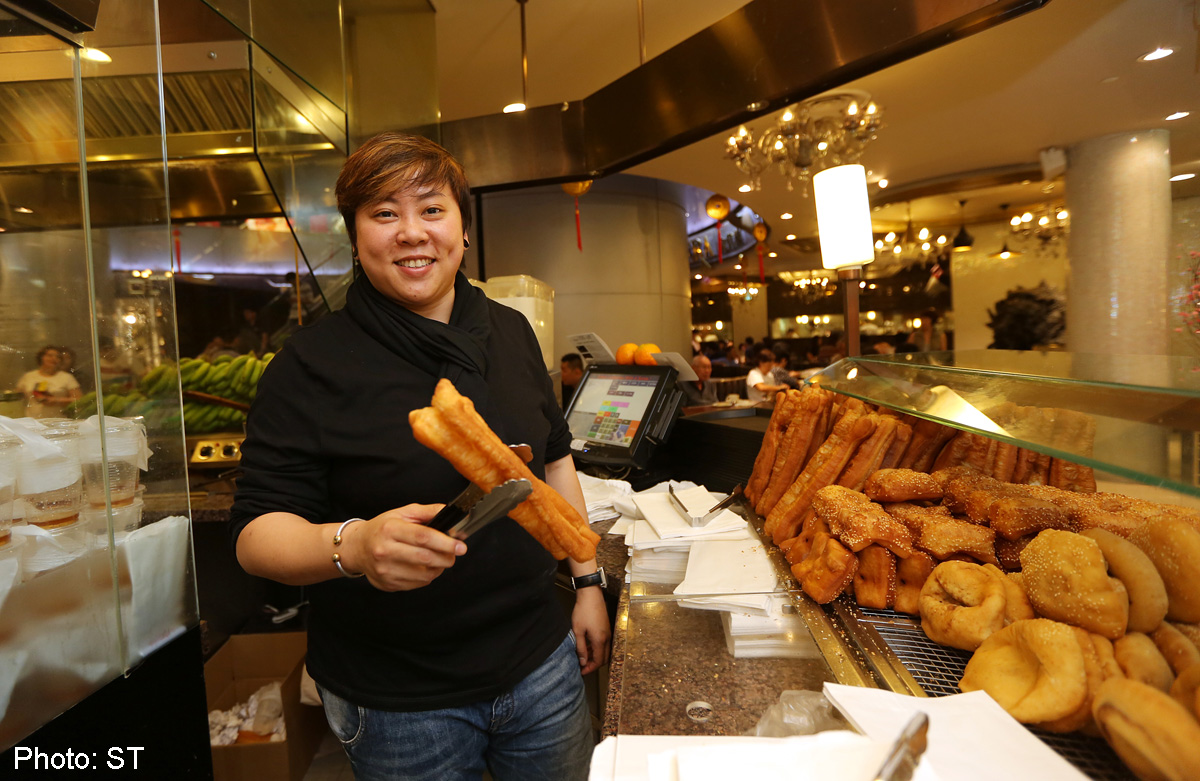 SINGAPORE - Long before the exhortations for companies to restructure began, homegrown food manufacturer Xi De Li had already spent years transforming itself.
From its 1920s beginnings as a small pushcart on Chin Swee Road, the company now has more than 20 stores in food courts across Singapore, and is looking to venture abroad.
The company, which sells you tiao (fried dough fritters), red bean buns and other traditional snacks, is run by the fourth generation of the founding family.
Ms Valerie Koh, the director, started working at Xi De Li's first store in Clementi at the age of nine, mixing flour and making dough for you tiao.
Today, all its products are still made by hand, but some of its processes have changed. In 2006, it started making frozen dough fritters at a central factory. These are then sent to its retail outlets to be fried.
The factory also turns out pre-mixed products, which are distributed to local restaurants.
"By doing this, we don't need to hire as many people at the shops, and it is also more efficient," said Ms Koh, who is in her early 30s.
The company plans to invest in machines that will automate some of its manufacturing processes, as part of its move to expand at home and abroad, in markets such as Malaysia and Australia.
"We want to be able to expand further, and to do that, we hope to up the quality, quantity and consistency of our products," Ms Koh said in Mandarin. She added that while the products are traditional, the company has to adapt to changing tastes and move with the times.
"I hope to be able to pass the business on to my nieces and nephews," said Ms Koh, who has no children.
CHIA YAN MIN
Get a copy of The Straits Times or go to straitstimes.com for more stories.