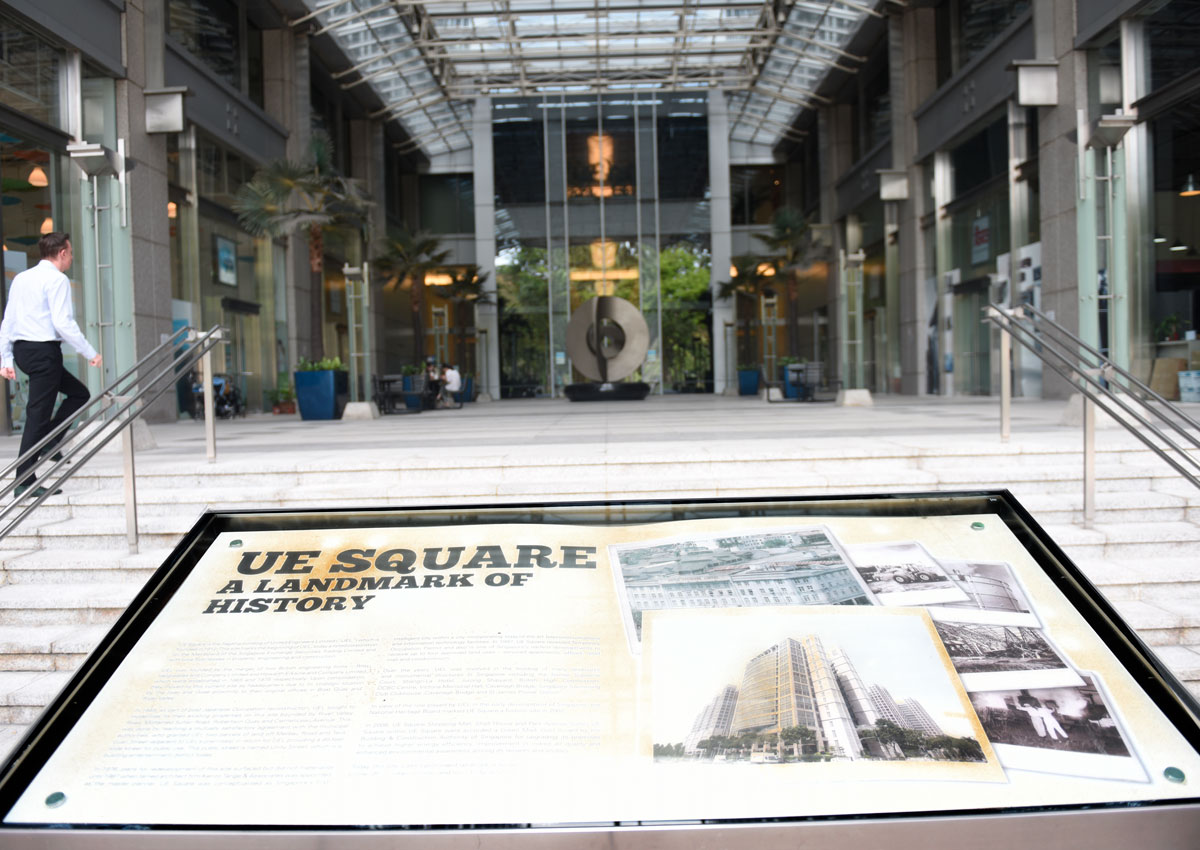 Singapore - UNITED Engineers Ltd (UEL), one of Singapore's most venerable property companies, is said to be on a beauty parade and has pulled in a strong lineup of suitors looking to acquire it.
The Business Times understands these interested bidders range from property developers to Chinese companies and private-equity funds.
News broke on Thursday that UEL's largest shareholders have started formally assessing buyer interest in the century-old property group; word is that they had been sending preliminary financial information on UEL's business to potential bidders since late last month.
This wasn't the only major news break among property players on Thursday: It also emerged that Global Logistic Properties Limited (GLP) was in preliminary discussions with various parties on a possible sale of the company.
The disclosures from UEL and GLP came about in response to trading queries from the Singapore Exchange (SGX) on Thursday, after the buzz surrounding their potential takeovers sent their shares surging on hefty volumes.
Shares of UEL leapt by as much as 4.3 per cent, the biggest intraday gain in nearly three weeks. The shares of GLP jumped by 9.4 per cent in Singapore trading on Thursday, hitting its highest intraday level since July 2015. Trading halts were imposed when UEL was at S$2.66 and GLP, at S$2.40. Both trading halts were lifted after the market closed.
Meanwhile, United Engineers' biggest owners, Singapore lender Oversea-Chinese Banking Corporation (OCBC) and its insurance unit Great Eastern Holdings, announced in a joint statement they have appointed Credit Suisse as their financial adviser for a strategic review of their combined stakes in UEL and WBL Corporation. They had first announced the strategic review last September.
No further details were offered in Thursday's statement, and OCBC declined further comment.
But Bloomberg, citing sources, said at least 10 parties have expressed interest in UEL, which has a market value of S$1.7 billion. First-round bids are due by the end of this month.
OCBC, Great Eastern and the bank's founding Lee family own more than 34 per cent of UEL. Buying their shareholdings would trigger a mandatory takeover offer for the company under Singapore listing rules.
The OCBC stable was previously mulling a bid for its UEL stake from Thai tycoon Charoen Sirivadhanabhakdi, but talks fizzled out in early 2015 when both parties could not agree on the price.
UEL has been selling off its non-core assets, including its stakes in property-management companies in China, Singapore luxury car distributor Wearnes and an Indonesian steel fabrication business.
Some market players commented that the divestment of these non-core assets have made the group leaner and more attractive as a takeover target.
DBS vice-president for group equity research Derek Tan said: "There is a lot of demand for assets in the region, a lot of capital looking for deployment opportunities and, given that we have seen indications from developers with low landbank still looking for commercial properties for recurring income, United Engineers sits nicely with this trend.
"Its properties are mostly freehold or on the fringe of town, with opportunities for asset enhancement, so there is value to be extracted for the buyer, subject to the price it pays," he added.
With the sale of its Nasdaq-listed subsidiary MFlex to a Chinese buyer earlier last year, UEL has become a pure property play, holding on to freehold and long-leasehold assets in central or near-central locations.
Its current investment property portfolio of over S$1.8 billion includes the flagship mixed-use development UE BizHub City and one-north, as well as office building UE BizHub Tower. It also owns a few industrial properties and manages Changi Link and the Park Avenue chain of hotels, serviced apartments, serviced offices and convention centre. Elsewhere in China, it is developing a residential project in Chengdu and a mixed-use project in Shenyang.
Terence Tang, Colliers International's managing director for capital markets and investment services in Asia, noted that buying into United Engineers will offer a quick entry into Singapore's commercial market.
"Globally and regionally, Singapore's commercial sector is attractive to foreign investors at this time, in a softening market when investors think it's an opportune time to get into the market," he said.
Long-term investors such as sovereign wealth funds or high-net worth family offices from North Asia, for example, are looking to gain a foothold in this sector and are willing to ride out the uncertain market in the next two years.
Meanwhile, opportunistic investors may also want to privatise the group and sell the assets individually, Mr Tang said. "The sum of the parts is greater than the whole, as the share price is trading at a huge discount to net asset value."

This article was first published on Jan 6, 2017.
Get The Business Times for more stories.