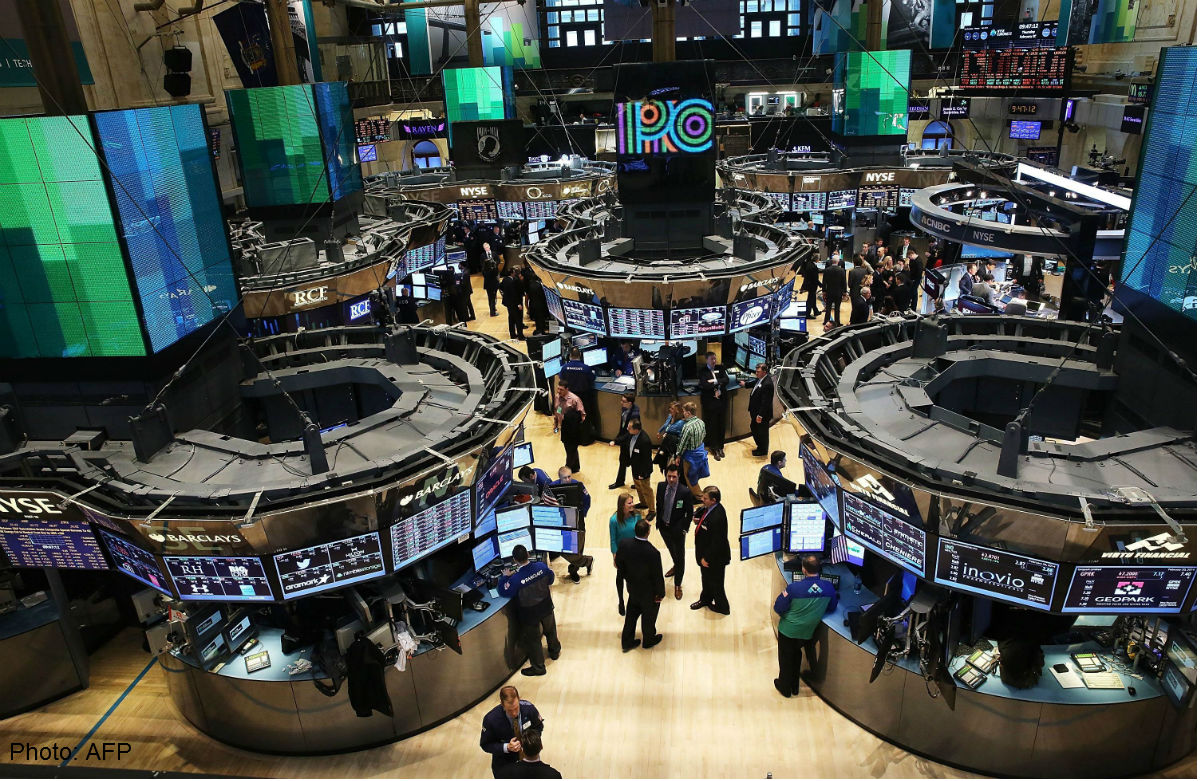 NEW YORK - US stocks jumped around 1 per cent in opening trade Monday as investors shrugged off Crimea's vote to secede from Ukraine and sanctions announced against Russia following the referendum.
Ten minutes into trade, the Dow Jones Industrial Average jumped 164.83 (1.0 per cent) to 16,230.50.
The broad-based S&P 500 increased 17.45 (0.95 per cent) to 1,858.58, while the tech-rich Nasdaq Composite Index put on 45.17 (1.1 per cent) at 4,290.57.
An overwhelming 96.77 per cent of voters in Crimea Sunday supported seceding from Ukraine and joining Russia.
The vote was strongly condemned by the US and the European Union, which moved Monday to sanction 21 Russian and Ukrainian officials..
But US stocks followed European markets higher as the Crimea vote was expected.
"The result of the Crimean vote did not surprise anyone given the circumstances and the context and traders are waiting now what Europe and US is going to do about it," said VarenGold Bank analyst Anita Paluch.
US investors also expect to digest a busy week of economic news, highlighted by a two-day meeting of policy makers at the Federal Reserve with Janet Yellen's first news conference as Fed Chair taking place Wednesday afternoon.