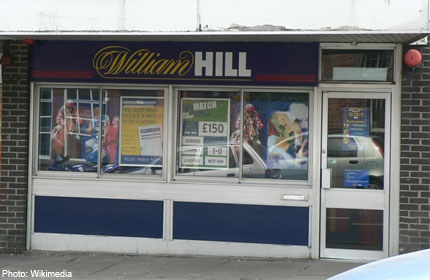 LONDON - Leading British bookmaker William Hill plans to maintain its online betting base in Gibraltar despite a tax clampdown that will cost it tens of millions of pounds.
The company is one of many bookmakers which have set up internet operations in Gibraltar, allowing them to sign up British gamblers while benefiting from a benign local tax regime.
However, Britain is planning to impose a 15 per cent duty on bookmakers' online winnings from British customers with effect from December 2014, a move that is expected to yield around 300 million pounds (S$619 million) a year.
The decision by William Hill will be welcomed Gibraltar's authorities, who have been concerned that bookmakers could move their online operations out of the territory, depriving the local economy of one of its mainstays.
William Hill Online has set up a new office in an area of east London known as "Tech City" where a number of online start-up companies have made their home.
However, company executives said on Wednesday this should not be seen as a sign of retreat from Gibraltar. "We have over 400 people in Gibraltar, we run our global operations from there," said Andy Lee, managing director of William Hill Online.
"Our staff are very happy there and there are reasons why we will remain there in order to be competitive in this market," he told reporters.
Lee, who is based in Gibraltar, said the aim of the new Tech City office was to tap into a pool of talented engineers and designers available in London but added that the team would be limited to around 40 people.
William Hill's main corporate headquarters is in north London.
WORLD CUP CLASH
The 2014 football World Cup to be played in Brazil will be a priority for bookmakers next year and is likely to see a big battle for market share before the tax changes come in.
Online gambling company Bwin.Party said earlier on Wednesday that it expected increased betting during the tournament in June and July.
William Hill said its developers were working on online and mobile products tailored to suit the busiest World Cup days when there can be as many as three or four games.
"It's going to be a perfect World Cup for us because the earliest kicks off are about five o'clock (in the UK evening) and then you go to around midnight," said Jamie Hart, William Hill's head of innovation.
William Hill is for example working on apps that send notifications to customers offering bets on football games which can be accepted with a single click on their mobile phones.
The company is a sponsor of the England team, who have qualified for the World Cup. That partnership will allow them access to players for video clips during the tournament which they see as an advantage over betting rivals.