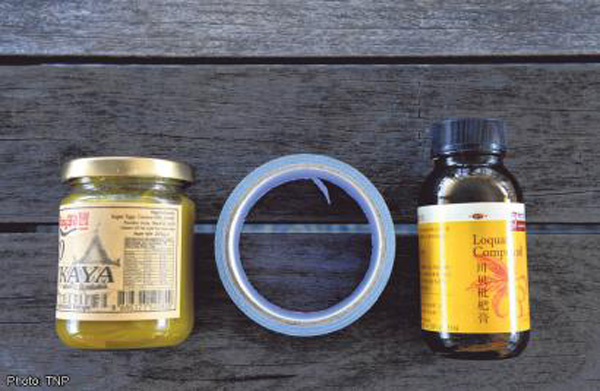 You would have seen them on your social media feeds.
Lists and lists of supposedly useful tips and tricks to make your days go by more easily.
They used to be a staple of women's magazines. Now they are online. They are called the much cooler-sounding "life hacks".
But do they work? And even if they do, do they really make life easier? We put 10 to the test.
1. Uncork a bottle of wine with a shoe
You have wine, but no corkscrew. No worries, supposedly.
How: Remove the foil "capsule" from the top.
Place the bottle in the shoe, making sure it is a tight fit.
With one hand grasping the neck and one holding the shoe, start hitting the heel of the shoe against a wall - hard. The wall must be solid.
The cork should come out far enough for you to be able to pull it out by hand.
Does it work? Yes! Sort of. In our experiment, it only worked for the bottle with the traditional cork. It was useless on a modern plastic cork.
2. Open a beer bottle with a sheet of paper
No bottle opener and you don't want to risk your teeth? You can still get to the booze.
How: Fold an A4 sheet of paper into half multiple times until it cannot be folded again.
Place the edge of the wad against the bottom of the bottle cap, and push and prise upwards. You can also pop the cap by hitting the bottom of the paper with the base of your palm.
Does it work? Yes... But only for people who have enough strength. I suggest getting a stronger friend to carry this out if you fail.
3. Open stubborn jar lids with duct tape
That age-old problem of lids that refuse to budge is solved.
How: Tear off a strip of duct tape that is about 10cm longer than the circumference of the jar. Wrap the tape around three quarters of the lid, getting as much of the tape on the top and under the lid to secure it.
The excess tape is used as a handle which you fold together and pull...
Does it work? Yes! It even worked on a screw top bottle too.
Just take caution if the contents are liquid - the force used in pulling the handle created a mess for us.
4. Use dental floss to cut cakes or cheese
No knife to slice? Could this be a solution?
How: Take about 40cm worth of (unflavoured) dental floss, and draw it taut with both hands over the cake. Push down and section the cake. This supposedly works for cheese too.
Does it work? Sort of... The floss was great at cutting a cake into even slices (Hint: slide the floss out, don't pull back up for a cleaner cut). However, you still need a cake slicer to transfer the pieces to a plate.
The floss was a major fail at slicing cheese with a springy texture. This floss technique is probably only suitable for swiss rolls.
5. Separate egg yolks from the egg using a soft-drink bottle
Something for the bakers, or those wanting to create an egg-white omelette without the fear of including the egg shell.
How: Crack your egg and empty the intact contents onto a plate. Using a plastic bottle, press the sides and gently place the mouth on the egg yolk. Loosen your grip, which will cause the egg yolk to slide up the mouth of the bottle.
Does it work? Yes it does! Though you may need more than one try to get it right.
6. Doritos chips make good kindling
If you don't have a firestarter for a barbecue or campfire, fret not.
How: Stack some Doritos chips into a pyramid formation, then set the chips on fire with a lighter.
Does it work? Yes! The chips easily caught fire and burned for some time. Apparently, other chips work too. You just have less snacks for your party.
7. Core a strawberry with a straw
For cake-makers and very fussy eaters.
How: Take a straw and push it all the way through the bottom of the strawberry, until it pops off the top with the unwanted leaves.
Does it work? Yes, but it is a lot more trouble that it is worth. Does anyone have an issue of eating around strawberries leaves?
8. A "ring" guarantees even reheating in microwave
Apparently, clearing a hole in the centre of your plate of food will ensure even heat distribution and no cold spots.
Does it work? Not at all. We tried microwaving two plates of cold rice - one with a hole, one without. Both came out equally warm.
9. Use yogurt foil lid as a spoon
When there is no spoon.
How: Carefully remove the foil lid in one piece. Then fold it into the shape of a spoon. You should be able to use it to eat your yogurt.
Does it work? Not really. Sure, you can fold a spoon-ish shape, but it is very messy. I ended up with yogurt-smeared fingers. Plus, the foil can scratch your mouth. Stick to yogurts that come with their own spoon.

Get The New Paper for more stories.