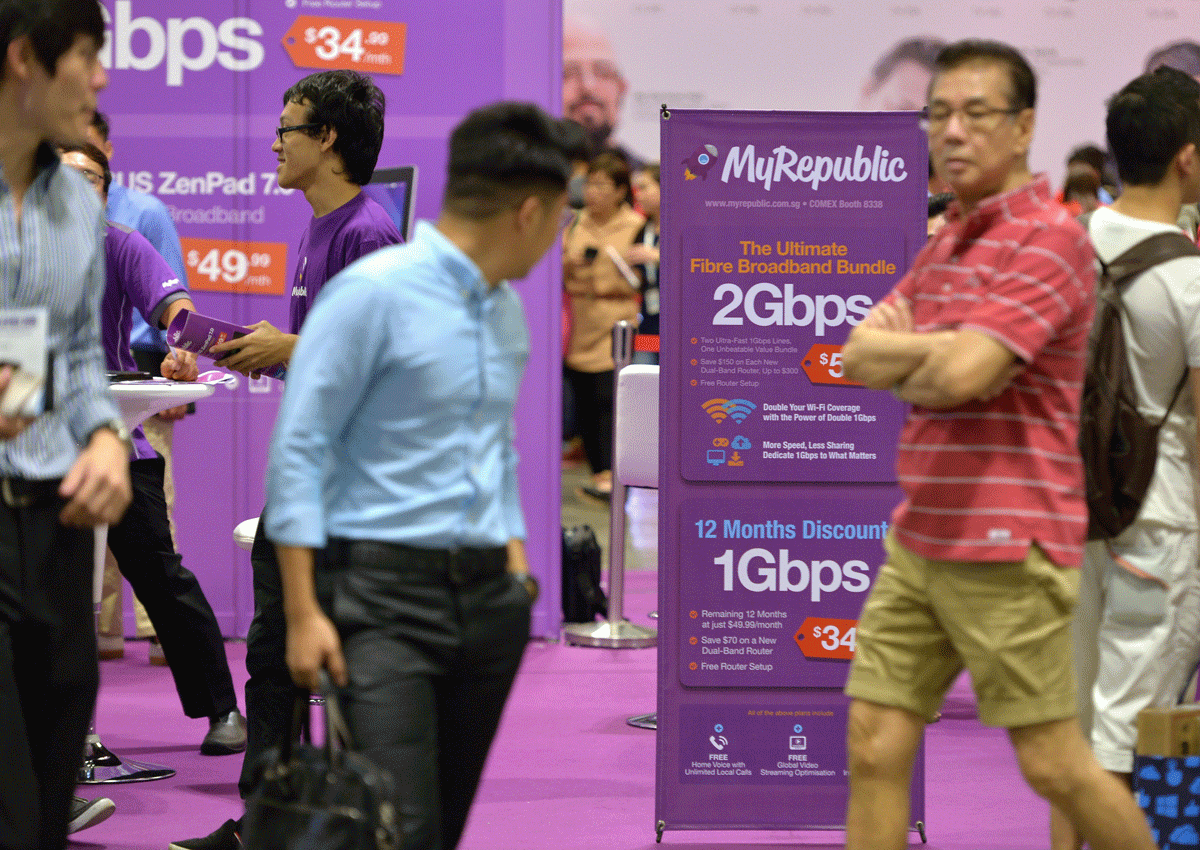 I signed up for a fibre broadband plan with MyRepublic recently.
Upon signing up, I was asked to provide dates for OpenNet installation, along with alternative dates in case the service was not available on the dates I had chosen.
The next day, I received an SMS from MyRepublic confirming my appointments. My service appointment for OpenNet installation was set for last week.
However, a day before that, I received an e-mail from MyRepublic informing me that my service appointment had been postponed and they expected to resolve the matter within 60 days - 80 per cent of the time - with no reasons given. They were also unable to tell me how long this would take to resolve.
I called MyRepublic and was told that OpenNet installation could take several months and that this is a very common occurrence.
I was also told that, despite the potential delay of several months, I would be locked into my contract with MyRepublic, which would start only when service begins.
I have the following questions:
Regarding OpenNet, why has there been such a delay when my residential building is marked as fibre-ready? Why was I informed of the cancelled appointment only a day before?
I had arranged for my renovation contractor to be on-site for consultation and this delay has disrupted both our schedules.
As for MyRepublic, in the light of such a long delay of several months, is it still fair to lock customers into the contract?
If the service I signed up for cannot be provided within a reasonable timeframe, say one month or six weeks, shouldn't there be an option to change the service provider and for the contract to be voided?
Lim Han Wei

This article was first published on January 11, 2016.
Get a copy of The Straits Times or go to straitstimes.com for more stories.