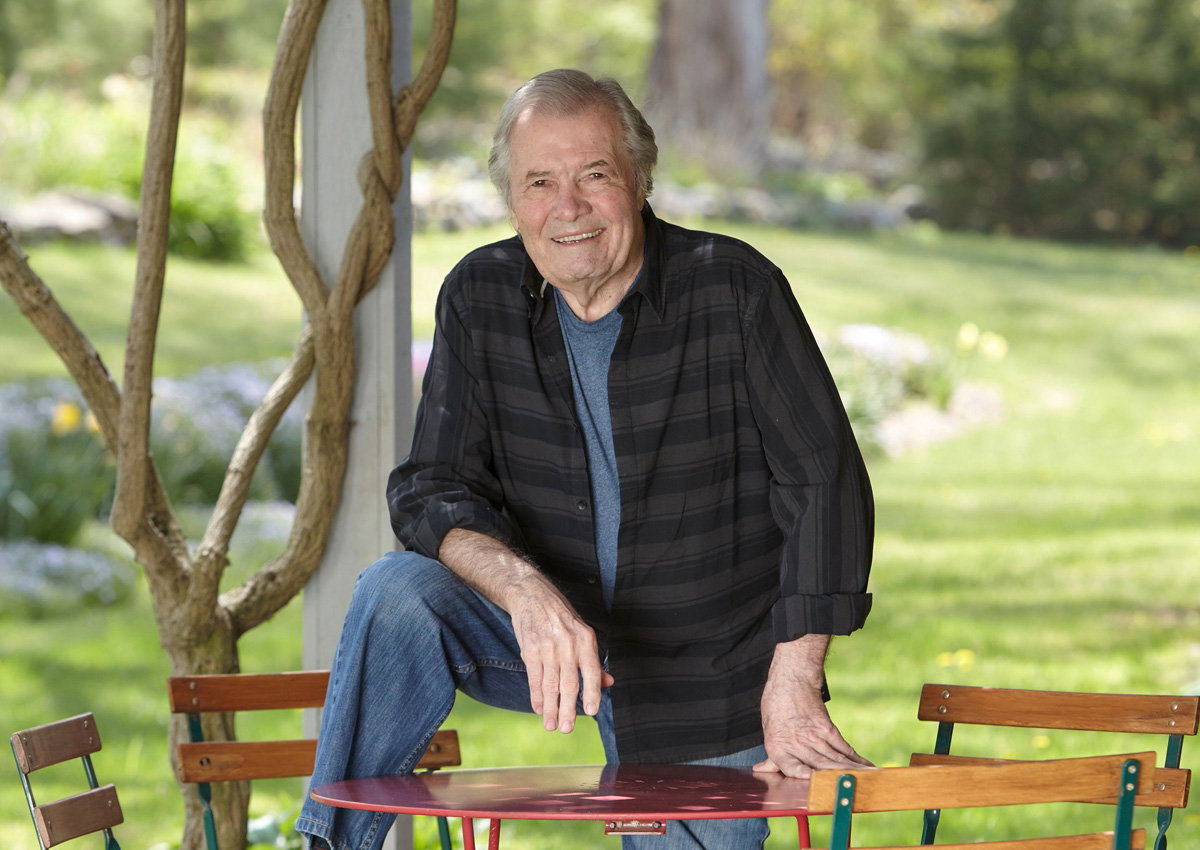 French-born, Emmy-award winning chef Jacques Pepin was named on Thursday as the first recipient of the Julia Child Foundation award for the influence he has had on the way America cooks, eats and drinks.
The foundation, named after the American chef, author and television personality who was a friend and cooking partner of Pepin, cited his mastery in the kitchen and long career teaching and writing about the culinary world. "He is someone who deeply believes in teaching others about food and wine. He has also invested time in helping others,"said Eric Spivey, the foundation chairman.
A five-person jury, which was made up of chefs and other culinary experts, selected Pepin, 79, for the first annual award from a short list of candidates.
Despite suffering a minor stroke in March, Pepin is still going strong. His upcoming book and television series, "Jacques Pepin: Heart & Soul in the Kitchen," will debut in October.
The Connecticut-based chef won an Emmy Award in 2001 for a cooking series he did with Child. "We've had a good time. It's like cooking with a friend or a spouse," Pepin said in an interview with Reuters in June about his television partnership with Child.
In addition to the award, the California-based foundation established in 1995 will donate $50,000 (S$70,000) to two food-related organisations of Pepin's choice.
He will receive the award at a gala in the Smithsonian's National Museum of American History in Washington on Oct. 22.