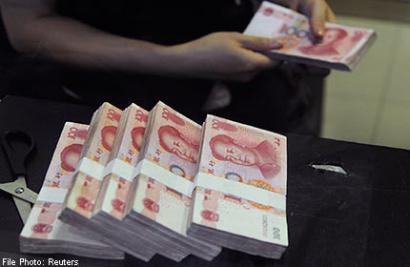 BEIJING - After being told his forms were incomplete - twice - and several failed attempts to talk to officials in charge, Chinese entrepreneur Pan Guozhang decided to let the professionals deal with the hassle instead.
The 30-year-old forked out about 5,000 yuan (S$1,015) and hired an agent to help him register his information technology start-up; money which he said was well-spent. The process involves 13 procedures and at least 33 days.
"Even if things go smoothly, it takes at least a month to register a business. But as I'm unfamiliar with the process, the back and forth could take up to three months. It's terrifying, just thinking of doing it myself," he told The Straits Times.
Mr Pan's experience reflects the frustration many face in navigating China's bureaucratic maze across both the provincial and central governments. Whether applying for work visas or school loans, many government processes are arduous and lead to frayed nerves. According to a 2013 World Bank report, China ranked a dismal 151 out of 185 economies in the ease of starting a business, and 91st in terms of doing business.
Now Beijing is stepping up efforts to chip away at this great wall of bureaucracy.
Chinese Premier Li Keqiang pledged in March to slash at least a third of the 1,700 items that require central government approval within the next five years.
Since then, Mr Li has scrapped or delegated to lower levels of government 242 approval items, a faster pace than the 314 done away with in the whole of last year and the 184 removed in 2010.
"While it was obvious that red tape needed to be tackled, it is a much broader, deeper and quicker pace of reform than I had expected," said Assistant Professor Gu Qingyang of the Lee Kuan Yew School of Public Policy.
This is part of the package of reforms China is pushing out to "seriously reduce administrative intervention in microeconomic activities". This will "further unleash benefits from reform" and "enhance growth momentum", the government said in a statement in May.
For example, in Shanghai's free trade zone launched last month, foreign-funded firms can get a licence to do business in four days, from 29 previously.
Experts say streamlining China's onerous and often corrupt system of government approvals should benefit overseas investors along with Chinese enterprises.
Central government approval, for instance, is no longer required for foreigners touring China in their own vehicles while some thermal power projects and hydropower stations can be approved by local governments.
Beijing-based University of International Business and Economics professor Chen Shengjun said doing away with the need for certain approvals should help spur business.
Prof Chen said he expects the Communist Party's Third Plenum next month to see red tape slashed further.
"It's obvious that they are determined to deal with this issue and we can expect more cuts," he added.
How much red tape there is can differ across the country and across sectors.
Domestically, Hangzhou, the capital of eastern Zhejiang province, was the easiest place to start a business while south-west Guizhou province's capital Guiyang was the least, according to the same report.
Experts say fully unwinding the red tape across various sectors remains far off. Some local governments and vested interest groups remain reluctant to rein in their powers as the approval process gives them opportunities to dip their hands into the jar.
Moreover, directives from the top provide only short-term solutions to tackling red tape, Assistant Prof Gu added.
"What China lacks after 30 years of reforms are modern systems - be it regulatory, legal or administrative ones. This is the root of the issue. Without (tackling this), any steps taken will not be sustainable and will result in conflict," he said.
Thus, while some bosses say doing business is now easier than a few years ago with easier access to information, others say further progress is likely to be slow.
Singaporean James Tan, who heads the Beijing chapter of the Action Community for Entrepreneurship, which helps Singapore start-ups expand here, said the criteria for visas, for instance, have become more stringent, with additional paperwork needed now.
"While the top has made a decision to cut red tape, it seems like this hasn't filtered down to the lower levels yet," the managing partner of venture capital firm QuestVC added.

Get a copy of The Straits Times or go to straitstimes.com for more stories.