Two buses crashed in Hong Kong on Tuesday morning injuring 77 people.
A rescue mission was launched following the smash just before 8.30am on the Tsing Long Highway, near the Tsuen Wan exit of the Tai Lam Tunnel, with a driver trapped in one of the vehicles.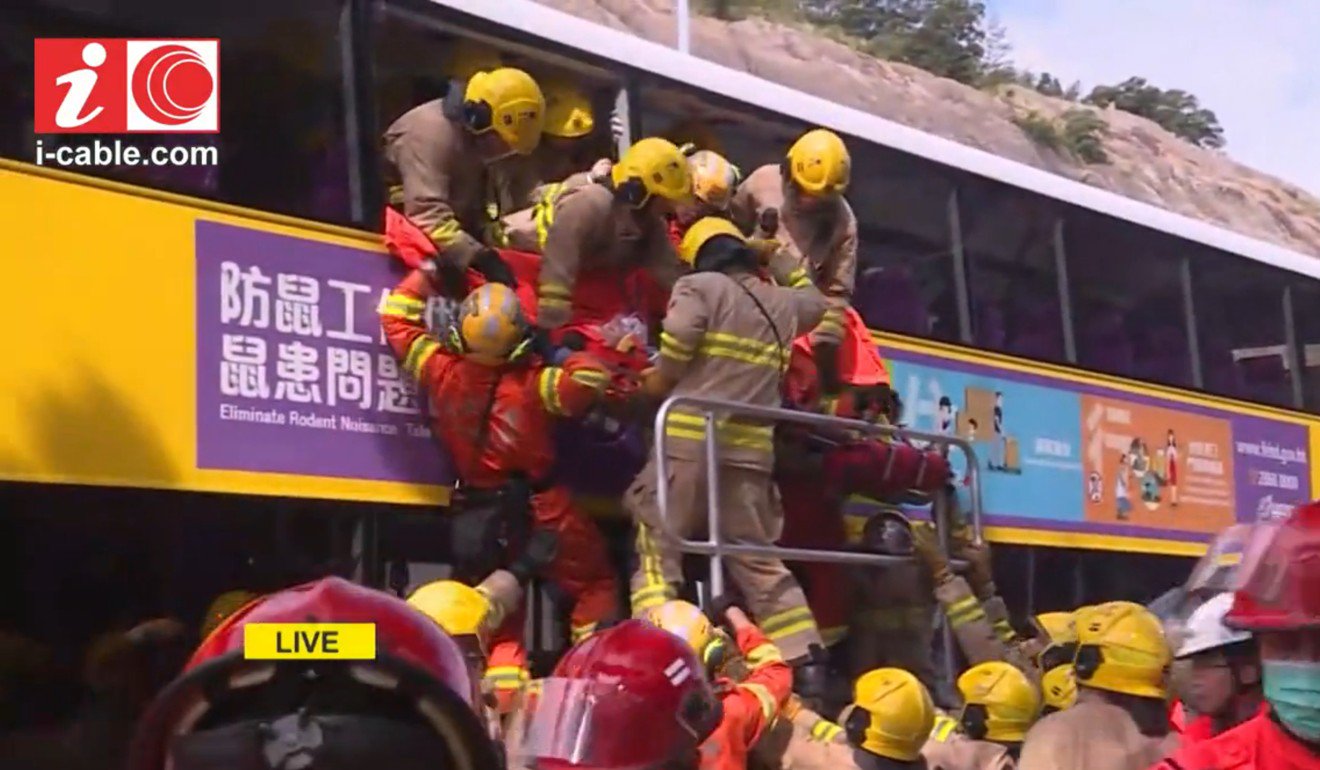 Firemen and medics rescue passengers from the bus in dramatic television footage. PHOTO: Cable TV News
Two people suffered serious injuries, according to a government spokesman. Most of those hurt had minor injuries.
A Kowloon Motor Bus and a Citybus vehicle were involved in the collision. A Citybus driver was treated and freed by firemen.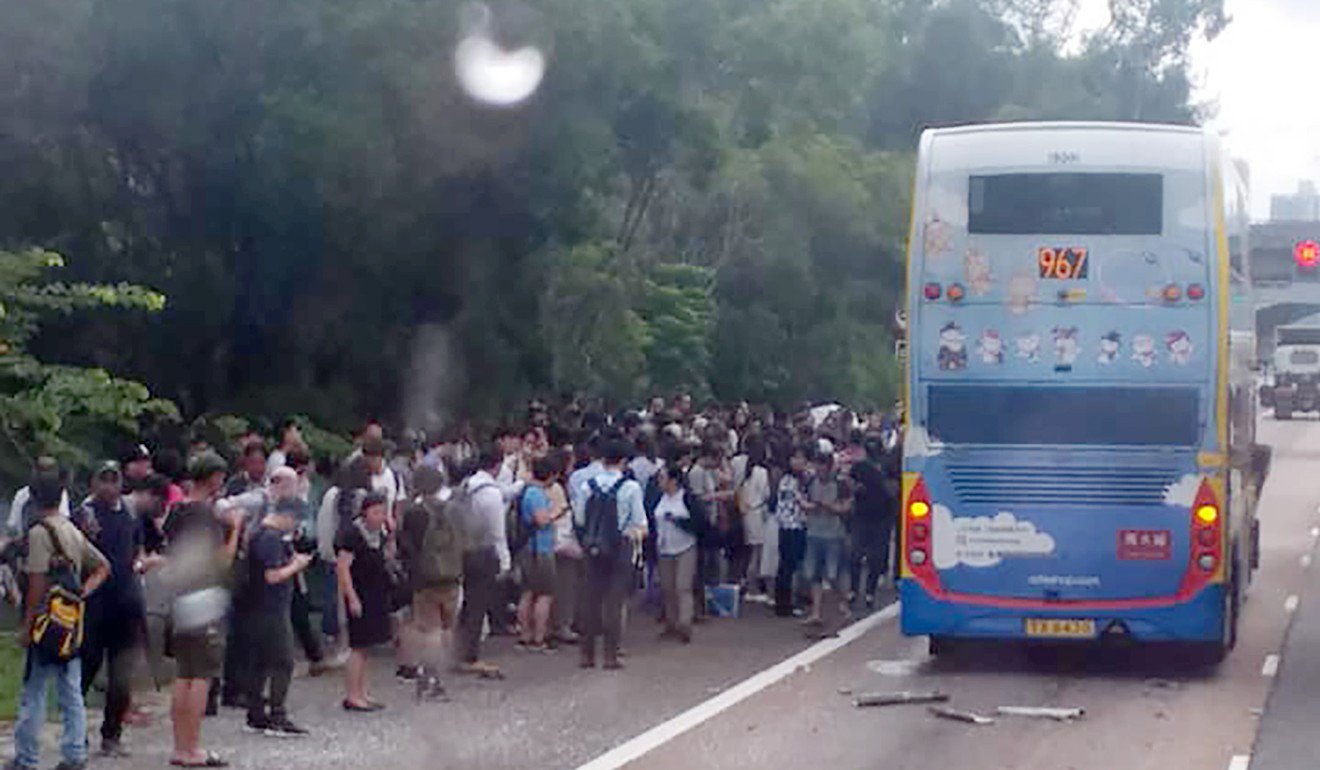 Passengers, many of whom are injured, wait by the side of the road near the Tsuen Wan exit of Tai Lam Tunnel.  PHOTO: Facebook via South China Morning Post
According to the Fire Services Department, 26 ambulances and 15 fire engines were deployed to the scene.
The front of one bus was smashed in from the impact of the collision, while glass was scattered around the road.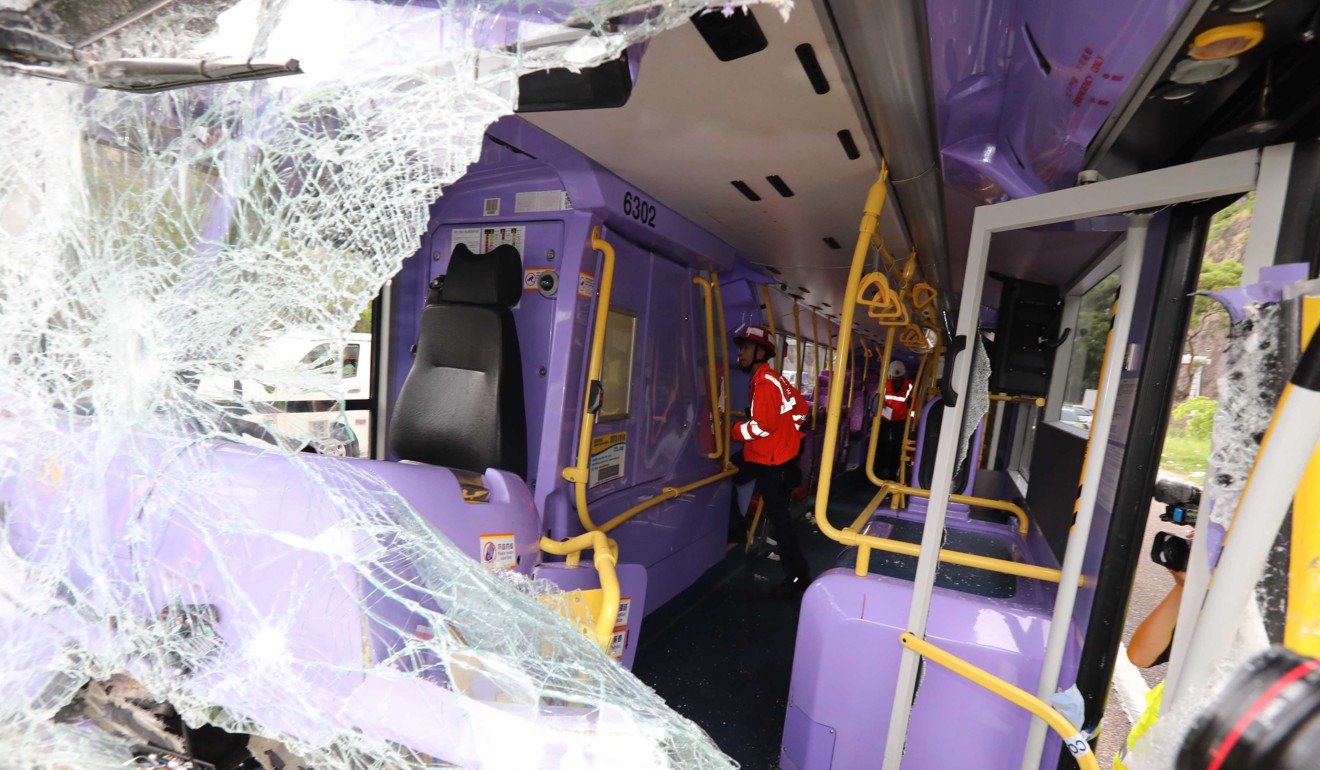 One of the bus' windscreens is smashed in. PHOTO: South CHINA MORNING POST
One passenger, surnamed Lai, said many on the bus had been taking a nap at the time of the incident.
"People were thrown from their seats," he said, adding he hit his head on the seat in front of him.
The injured were taken to Princess Margaret Hospital, Yan Chai Hospital, Caritas Medical Centre, Pok Oi Hospital and Kwong Wah Hospital.
Police were investigating the cause of the incident, which was the latest in a series of bus crashes in Hong Kong.
A driver died and 14 other people were injured in a collision between a truck and bus on the same highway on July 18.
A day later, 10 were injured in a crash between a double-decker bus and a minibus in Tsuen Wan.
Official figures show that 50 people have died in 49 fatal traffic accidents across the city in the first six months of this year.
This article was first published in South China Morning Post.