Loss-making Hong Kong Disneyland heads into a new year with a new attraction and a new chief, but with international travel stalled by the coronavirus pandemic, must continue to depend on local visitors to keep going.
To woo local residents this year, it allowed extensions and upgrades for those who bought its Magic Access Annual Pass, and introduced ticket discounts and staycation deals.
Response had been good and there were weekends with more visitors than the park could admit, given pandemic restrictions, said outgoing managing director Stephanie Young, without revealing details.
The park opened its HK$10.9 billion (S$1.9 billion) attraction, Castle of Magical Dreams, on Saturday, marking its 15th anniversary during a devastating year for tourism.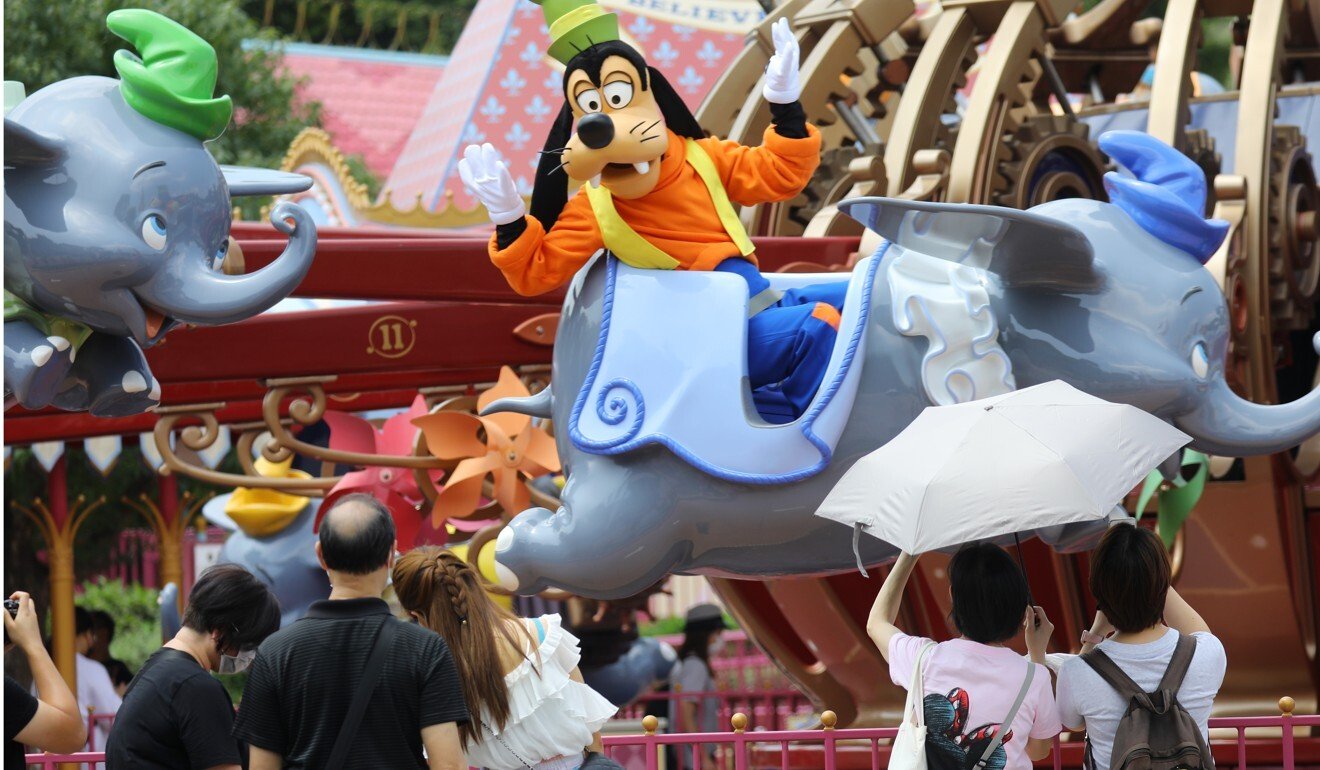 The resort was closed for 60 per cent of its financial year ending September 2020, mostly because of government-imposed pandemic restrictions, according to Young, an American Disney veteran who has been at her Hong Kong post for less than two years and is being relocated to California.
It first closed on January 26 and reopened on June 18, only to close again on July 15 when a third wave of infections struck Hong Kong. Social-distancing rules in place since it reopened officially on Sept 25 have reduced capacity by half.
"We've made some tough choices, we've been very prudent with how we've been able to manage the business," Young said."And while we're managing our costs, we're also thinking of new and creative ideas on how we can drive the business."
Her successor, Michael Moriarty, from US toy giant Hasbro, was previously with Hong Kong Disneyland and returns at the end of December as its sixth managing director.
The Hong Kong-based American will oversee the opening of a new Frozen-themed attraction at the resort.
Park attendance was down 4 per cent annually in the 2019-2020 financial year, when it had about 6.5 million visitors. Its net loss of HK$105 million marked the fifth consecutive year in the red.
Travel restrictions during the pandemic have caused Hong Kong's visitor arrivals to plummet by 93 per cent to only 3.56 million between January and October. The health crisis arrived on the heels of last year's anti-government protests, which put off visitors, especially those from mainland China.
Like other attractions, Disneyland was hit hard, as mainlanders made up roughly 30 to 35 per cent of total park visitors over the past five years, with other international guests mainly from Asia accounting for a quarter.
The Hong Kong government holds a 53 per cent stake in the park through the joint-venture Hongkong International Theme Parks with Walt Disney. The resort has made a profit in only three of its 15 years.
Tourism sector lawmaker Yiu Si-wing said the frequent changes at the top were "not ideal".
"We cannot exactly pinpoint why they keep changing people, but it could be problematic," Yiu said, adding that much had changed in the city's tourism scene since last year's social unrest and the pandemic this year.
"Continuity in leadership in dealing with such changes could have been better for addressing Disneyland's problems."
This article was first published in South China Morning Post.