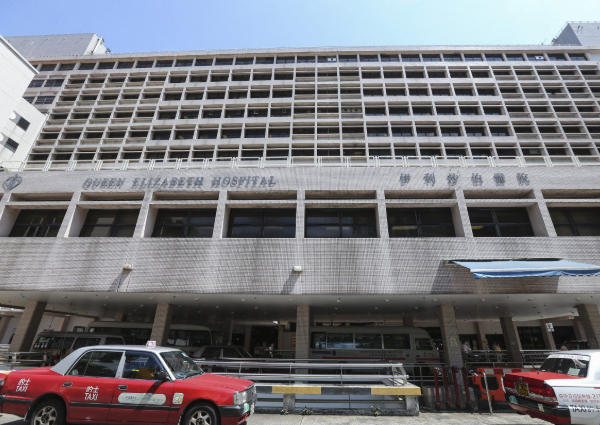 Police were searching on Monday for an knife-wielding gang who attacked a 39-year-old man and stole nearly HK$1.8 million (S$315,000) in a daring urban ambush in To Kwa Wan.
The mugging - the second such hold-up in the Kowloon City district this month - took place outside a currency exchange shop at the junction of Mok Cheong Street and Ma Tau Chung Road at about 1.30pm.
Police identified the victim as the owner of a logistics company who was taking the cash to the shop to send it to the mainland, according to police
A police source said the man was set upon "by three to four men" when he approached the currency shop. One of the assailants bought out a knife and another was seen carrying a metal pipe, the source said.
The bag contained HK$1.78 million [US$226,763] in cash, according to the source. He said the robbers fled in a getaway vehicle before officers arrived.
Police said the victim had wounds on his head and arms. He was taken to Queen Elizabeth Hospital in Yau Ma Tei.
The source said the robbers were masked at the time of the assault and appeared to be familiar with their target and when he would arrive at the shop.
On May 2, two robbers attacked a 53-year-old man with a knife outside Whampoa MTR station at the junction of Hung Hom Road and Tak Man Street, which is about 2km away from the scene of Monday's crime.
In the earlier robbery, attackers made off with a backpack holding HK$4 million but passers-by stopped one of the assailants after a brief chase and the money was recovered.
As of 6pm, police said no arrest had been made in connection with the robbery.
Several high-profile cases of a similar nature were reported in Hong Kong last year.
In February 2018, five male employees of a money changer were robbed of two suitcases containing more than 450 million Japanese yen (HK$32.1 million) on Carnarvon Road in Tsim Sha Tsui. Police arrested three men and recovered the money hours later after intercepting the thieves outside the Mei Foo Sun Chuen housing estate in Lai Chi Kok. Another three men were arrested later.
In August 2018, a gang attacked three employees of a money exchange company and escaped with a suitcase holding HK$10 million in Middle Road, Tsim Sha Tsui. Seven men were later arrested, but the money was never recovered.
This article was first published in South China Morning Post.