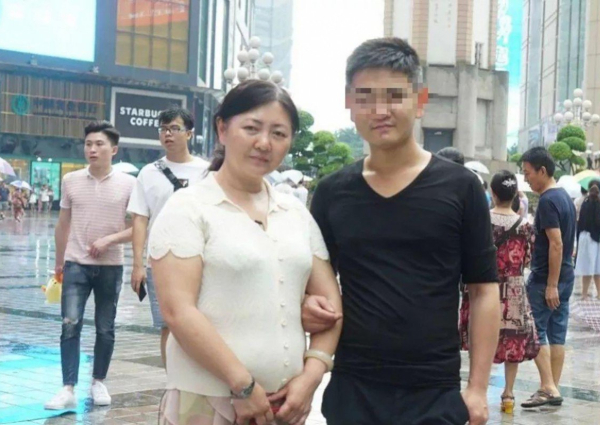 A Chinese woman who raised a boy rescued more than two decades ago in the mistaken belief that he was her abducted son will take her multimillion-yuan compensation claim to court after failing to reach a settlement with the authorities.
Chongqing mother Zhu Xiaojuan, 53, is suing the Henan Higher People's Court for 2.95 million yuan (S$582,594) over the mix-up, claiming compensation for mental suffering and the cost of raising the child, The Beijing News reported late last month.
Zhu's one-year-old son, Panpan, disappeared in 1992, the report said, without elaborating on the circumstances.
After a three-year search, Zhu saw a boy who looked like her child among a group of abducted children rescued by authorities in Henan.
The Henan court arranged for Zhu, her husband and the child to have various "biological tests", and the results indicated that the boy was related to the couple.
Zhu believed the boy was her son until January last year when the family's former nanny, He Xiaoping, admitted that she had taken the couple's son, raised him and was finally willing to return him to them, the report said.
DNA tests revealed that the nanny's "son", now known as Liu Jinxin, was the couple's biological child while the man the family had raised for more than two decades was not.
Liu said he was shocked by the results and wondered how different life would have been for him if he had not been kidnapped.
"I didn't even go to work the next day [after seeing the results]. I drank a couple of litres of alcohol," Tencent News quoted Liu as saying.
Despite Liu's protests, Zhu reported He to Chongqing police and the case is awaiting prosecution.
Meanwhile, the child Zhu raised as Panpan told Kankan News last year that he would always regard Zhu as his mother. The results did not change their emotional bond and he would care for her in her old age, he said.
The Henan court apologised over the mix-up, saying it was caused by "immature technology" and the court did not break any laws or regulations.
Zhu said she only had one wish: to get to the bottom of the case and find the truth about the wrong test results.
"I thought I had found my lost boy, I lived with him for more than 20 years and developed an emotional bond," she told The Beijing News. "I thought the wound had healed, and now it's been reopened again."
Zhu and the court failed to agree on the compensation and the case will proceed to the Chongqing Yuzhong District People's Court at a date to be set.
This article was first published in South China Morning Post.