China's central government has broken its silence on the Wuhan pneumonia outbreak with an online post aimed at "defying the rumours" surrounding the spread of the new coronavirus but without providing any new facts or figures.
In an information poster reproduced on social media and its own website on Saturday night, the Chinese Centre for Disease Control and Prevention said the new virus was not Sars (severe acute respiratory syndrome), which killed more than 700 people around the world in 2003.
The centre also dismissed suggestions that hospitals outside Wuhan had been secretly treating people infected with the virus, saying that all known cases were being dealt with in the central China city.
Despite its efforts to counter the so-called rumours, the notice left many people on social media with more questions than answers.
"How infectious the virus is, how serious it is and if it can spread from human to human - the poster just keeps people guessing," said a person on Weibo, China's Twitter-like platform.
Another suggested that "all the information we see has been filtered … the real situation could be worse".
"Just for sake of protecting yourself, please wear masks, wash your hands often and avoid crowded places," the person said.
As of Sunday afternoon, the centre's post had generated more than 5,300 comments, many of them asking the same question: how can there not have been cases in other Chinese cities if two Chinese visitors to Thailand and a Chinese man working in Japan have been confirmed as being infected?
Later on Sunday China's National Health Commission said that the outbreak was "preventable and controllable". However, it added that the source of virus has yet to be found and its path has yet to be fully mapped.
"It still requires close monitoring for any possible mutations," the commission's statement said.
The municipal health commission in Wuhan has been the sole source of official information about the new coronavirus, interest in which has been growing both within China and around the world. The commission reported 17 new cases on Friday, taking the total in the city to 62, but no other mainland cities have reported any confirmed or suspected cases.
However, the South China Morning Post reported on Saturday that at least two suspected cases had been recorded in Shenzhen and a third in Shanghai. Authorities in the two cities declined to comment on the suggestions and the central government has made no mention of them.
There was little coverage of the pneumonia outbreak in Shanghai's media on Sunday, and no obvious signs on the city's streets that more people than normal were wearing face masks.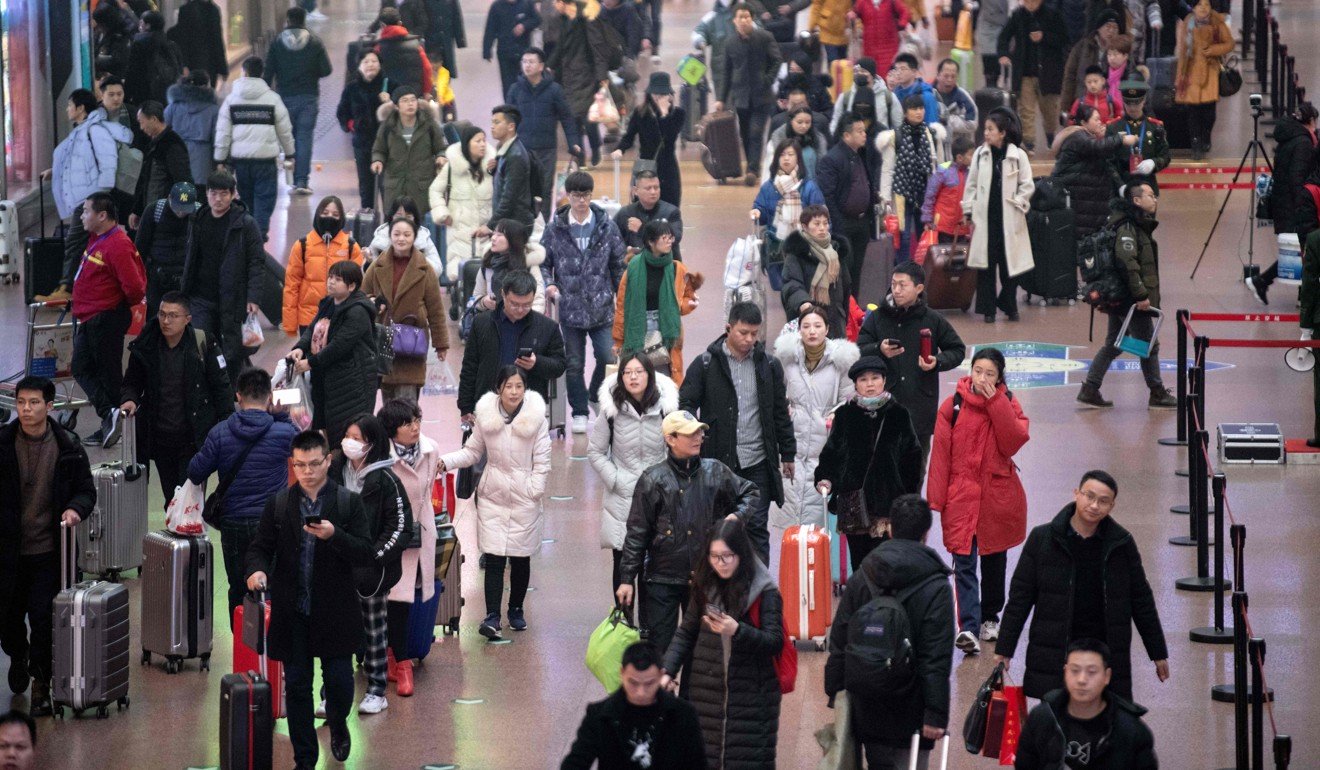 At least two suspected coronavirus cases have been recorded in Shenzhen and a third in Shanghai, sources said. PHOTO: AFP
But a doctor at a leading hospital there said medical staff were being prepared for a possible outbreak.
"I heard there was a suspected case in Shanghai today [Sunday] and our hospital is holding a training session on virus prevention and treatment," he said.
"The hospital is rushing to buy more masks, caps and hand sanitiser for us," he said on condition of anonymity as he is not authorised to speak to the media.
"To be honest, I feel frightened. It is a virus with a lot of aspects still unclear."
Despite the lack of reported infections or suspected cases outside Wuhan, a study by the MRC Centre for Global Infectious Disease Analysis at Imperial College London estimated that as of January 12, there were likely to have been 1,723.
"It is likely that the Wuhan outbreak of a novel coronavirus has caused substantially more cases of moderate or severe respiratory illness than currently reported," it said.
While the study was produced in association with the World Health Organisation it does not represent its official view. The WHO said on Friday that while it was unaware of any cases outside Wuhan, it had not ruled out the possibility that there were some.
"To date there have been no reported cases in China outside Wuhan, but we are still in the early stages of understanding this new virus, where it came from, and how it affects people," it said.
According to health authorities in Wuhan, as of Saturday, 681 of the 763 people known to have been in close contact with the 62 confirmed cases had been tested for the virus - named 2019-nCoV by the WHO - but given the all-clear.
The strain has so far claimed two lives, both men, aged 61 and 69, who had pre-existing medical conditions before being admitted to hospital with the virus.
Meanwhile, public health experts in Hong Kong urged the city's health authorities to step up prevention measures after the reports of new cases in Shenzhen and Hong Kong brought the threat closer to the city.
Doctors said Hong Kong needed to be more proactive in requesting information from mainland Chinese authorities, as well as requiring visitors to the city to fill in health declaration forms.
"As hospitals outside Wuhan now have the ability to test for the new virus, it is only a matter of time before there will be cases in other provinces.
There is also the risk a visitor to Hong Kong may have already contracted the virus but not yet fallen ill," said Professor David Hui Shu-cheong, an expert in respiratory medicine at Chinese University in a public forum organised by the city's public broadcaster.
This article was first published in the South China Morning Post.