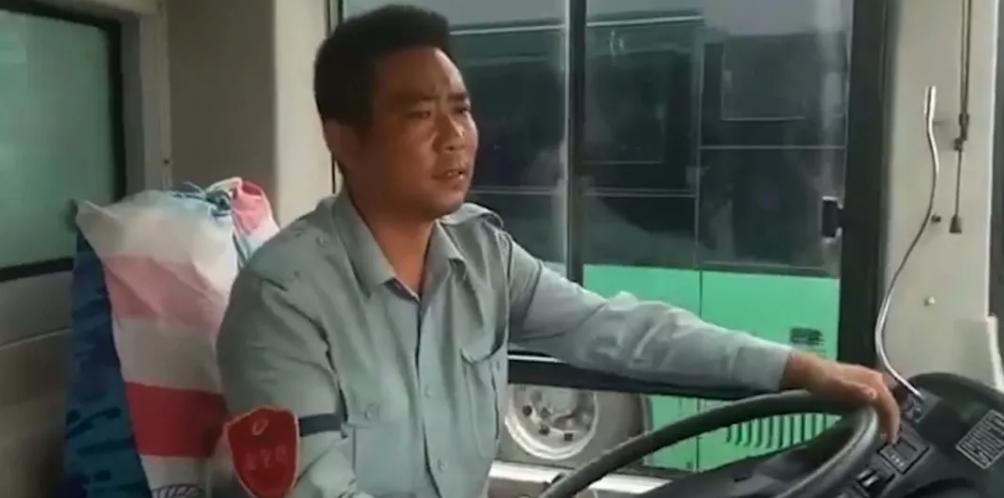 On this year's Qixi Festival, or Chinese Valentines' Day (which falls on Aug 17), a bus in Zhengzhou caught the attention as it is decorated with romantic slogans and posters with personal profiles of singles.
Yun Xi is the driver of the bus and is known as "Yue Lao on wheels" (Yue Lao, literally meaning "old man under the moon", is the deity of marriage in Chinese mythology) because of his prowess in matchmaking.
His pairing efforts date back to 2008 when a male passenger asked Yun to be a go-between for him and a female driver. With Yun's help, the passenger managed a date with the woman and they eventually married.
The fame of Yun as a matchmaker spread quickly and more singles seeking their Mr. or Mrs. Right came to him for help.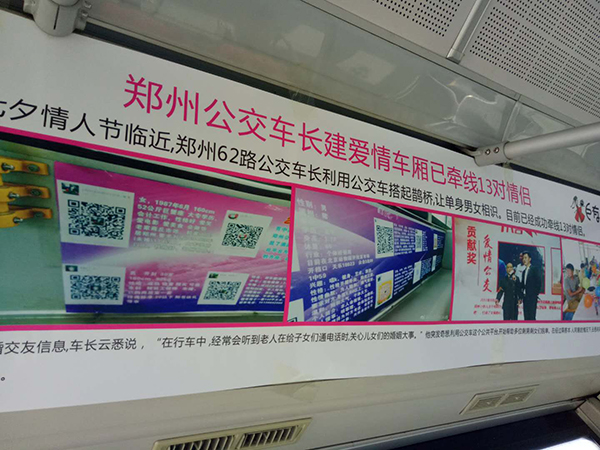 Posters of love stories adorn the bus. [Photo/Weibo]
To link together more single passengers, Yun created a chat group on social networking app WeChat to chat and exchange messages where sparks of love flew.
Yun also posted the love stories of the couples who tied the knot through his matchmaking as well as the information of singles eager to find their soul mates in the bus.
He organizes dating events for singles and refurbishes his bus with new information of singles in run-up to romantic occasions such as Valentine's Day (Feb 14), Qixi Festival (the Chinese Valentine's Day), Singles Day (Nov 11), and May 20 – a date which sounds similar to "I love you" in Chinese.
Over the past decade, 23 couples have tied the knot through the matchmaking of Yun.
"I hope more people can find their loved ones on my bus," said Yun. "When I see two singles become a couple, my heart melts."