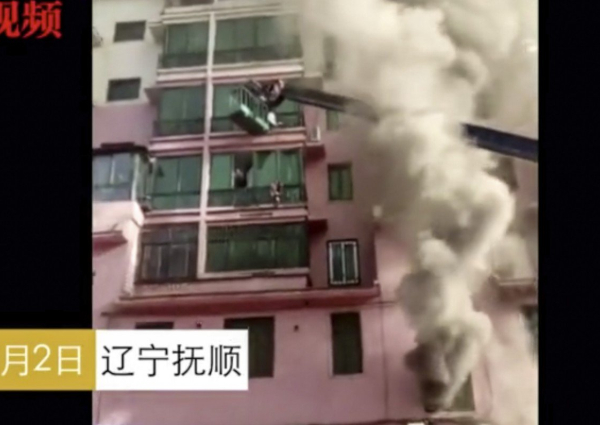 A 19-year-old crane operator saved 14 people trapped in a fire in northeastern China last week by using its arm to pluck them to safety.
Lan Junze was working in the crane on a construction site near a high-rise residential building in Fushun, Liaoning province, early on Thursday morning when a fire broke out in a grocery store on its first floor, news portal Thepaper.cn reported.
The blaze spread quickly up the building, producing thick smoke, footage of the fire showed.
After driving his crane to the fire, Lan skilfully operated the crane's arm to pick up residents trapped from the second to the seventh floor in half an hour.
He said he could hear explosions from the driver's cab, but that didn't affect him, news app Red Star News reported.
"I focused on saving people, without thinking too much about other issues," Lan said. "When I later heard other people's praise, I felt very proud. I think I did a great thing."
The cause of the fire is still under investigation.
Internet users gave Lan a thumbs up on Weibo, China's Twitter-like microblog service.
"An ordinary person did an extraordinary thing," one person said. "I salute this young man."
This article was first published in South China Morning Post.