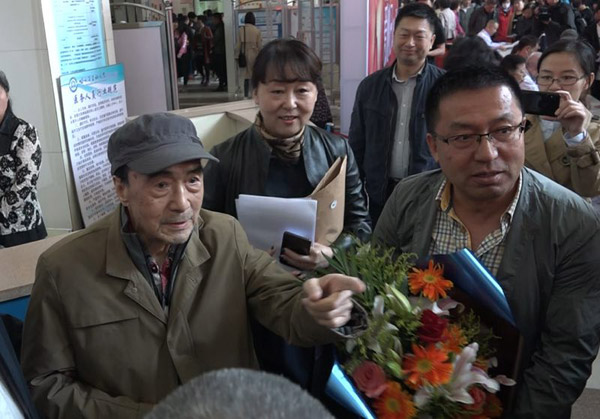 A 57-year-old teacher in Shangzhi city, Heilongjiang province, has set a new record in Asia for living longest after a heart transplant surgery, according to the Second Affiliated University of Harbin Medical University.
Yu Wenfeng underwent the surgery 24 years ago at the hospital after being diagnosed with dilated cardiomyopathy.
"I'm lucky that I got the second life thanks to the help of the doctors," Yu said. "I have felt quite good after the operation and never doubted that I was any different from a healthy person."
Yu Wenfeng undergoes physical examination at the Second Affiliated University of Harbin Medical University on April 26, 2018. Photo: Credits