A county-level police department in central China has set up a task force to investigate a man's allegations that its officers helped to hush up his father's murder almost 21 years ago, state media reported on Sunday.
Chen Jinde was found beaten to death in August 1998 at a brick factory in Jiangyong county, Hunan province, where he worked as a truck driver, China National Radio (CNR) reported.
His widow, Liu Yunjiao, who was interviewed as part of the report, said that her husband's death was never properly investigated and that police officers colluded with members of her family to settle the case.
She said that two weeks after Chen's death, a relative faked her signature on a compensation agreement under which she was paid 14,000 yuan (S$2,760) by the owner of the brick factory on the condition she took no further action.
CNR published what it said was a copy of the agreement on its website. The document has five signatures, which it said were of officials from the police bureau and local government, Chen's brother, Liu's brother and Liu herself.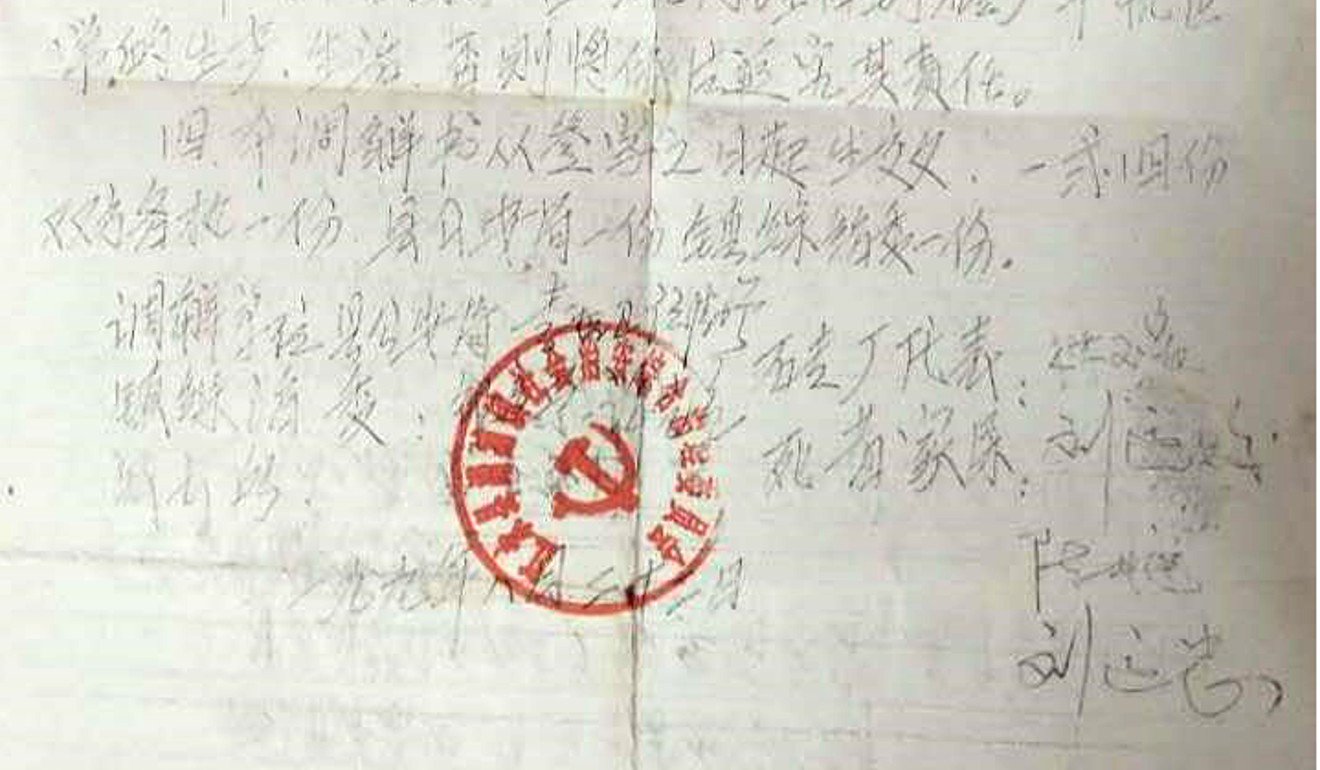 The document acknowledges that a "murder occurred at the brick factory on August 8" and that "the killer is being hunted", but says also that the suspect "is not part of the mediation".
Liu said she tried to find out who had killed her husband but made little progress.
"I asked the factory boss for the killer's name and where he was from. They said they didn't know and that he didn't have an identity card," she said.
Despite saying in the mediation document that they were looking for Chen's killer, the police never actually opened a file on the case, Liu said.
She said she contacted both the police bureau and the local government but her appeals fell on deaf ears.
"The police said they weren't responsible for such things, so I asked where I should go and they said the government. But when I went to the government, they said it wasn't anything to do with them either," Liu said.
It was only when her son, Chen Hailong, who was a child at the time of his father's death, began to ask questions about the case on social media recently that the authorities began to take an interest, the CNR report said.
After seeing his comments on WeChat, China's most popular messaging app, and a bulletin board, police in Jiangyong said they would set up a task force to investigate the case.
The report also quoted Chen as saying that the police bureau had pressured him into taking down the posts about his father's death, though neither he nor the police spoke about that claim on air.
Calls to the police bureau went unanswered on Sunday.
This article was first published in South China Morning Post.