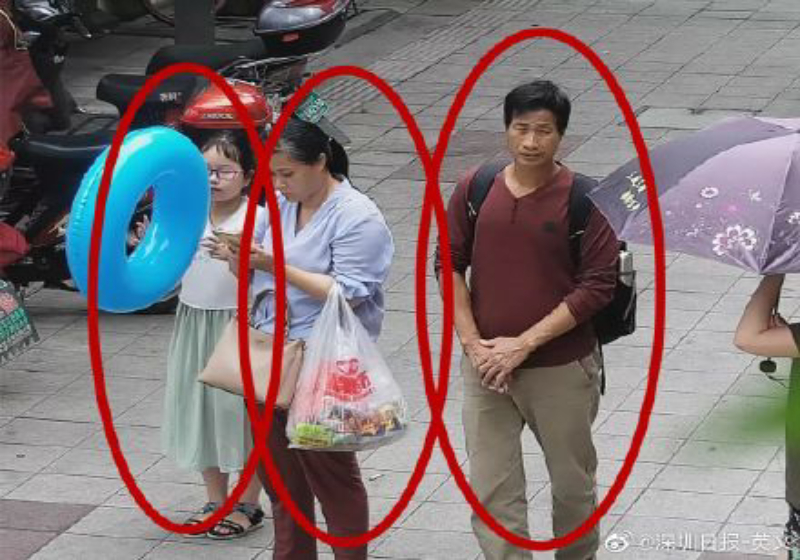 Police in east China are searching for a missing nine-year-old girl who was last seen in the company of two adults who, just hours later, were found dead.
A cash reward of 20,000 yuan (S$3,951) is on offer as part of an urgent appeal for information about the whereabouts of Zhang Zixin, who disappeared on Sunday from the industrial port city of Ningbo in Zhejiang province.
She had been taken from her home in the provincial capital of Hangzhou, 154 kilometres from Ningbo, by her family's tenants, who said they were taking her to a wedding in Shanghai.
A notice issued by police in Hangzhou on Wednesday said Zhang had been taken by a 43-year-old man surnamed Liang and a 46-year-old woman surnamed Xie.
"The girl is about 1.3 metres tall, a bit rounded, has long hair in a ponytail and red-framed glasses," the notice said.
"According to surveillance camera footage, Zhang was last seen with Liang and Xie on July 7 in front of the Golden Coast Hotel in Xiangshan township, Ningbo. She was wearing a white top and green skirt, grey sandals and has not been seen since."
Police in Ningbo said on Wednesday the pair and the girl were seen at 7.18pm.
About three hours later, Liang and Xie were caught by another surveillance camera without the girl and then, at 11pm that night, they are known to have caught a taxi. Their bodies were later recovered from a local lake.
After several search and rescue rounds, police found the child's ID card on Wednesday at a pavilion on the coast at Ningbo. Further searching, including at sea, is ongoing.
The girl's father told City Express newspaper that Liang and Xie had rented a house from him on June 20, and had paid 500 yuan for a one-month lease.
On July 3, they told the child's grandparents - who are caring for Zhang while her parents go through a divorce - that she was pretty and asked if they could take her to Shanghai to act as a flower girl at a wedding, the report said.
The grandparents called Zhang's father, who lives in Tianjin, and he objected to the idea but a day later he was told the tenants had taken her anyway.
He contacted the pair via the messaging app WeChat and they told him they had changed their destination to Ningbo and promised to bring the child back on Saturday.
The father said that on Saturday he contacted the pair again, asking when they would take his daughter home. In response, they sent him an electronic train ticket.
When he discovered the ticket had been cancelled, he said he became suspicious and rushed back to Hangzhou.
The next day, he called Liang and Xie again and this time spoke to his daughter who told him they were in Ningbo. At about 6pm on Sunday the pair told him their phone battery was running low and the charger was broken.
The father said he suggested they take a taxi to Hangzhou, which he would pay for. It was the last time he spoke to them.
He contacted police on Monday and later the same day met his wife as part of the divorce proceedings.
According to the newspaper report, he did not tell his wife their daughter was missing until Wednesday night.
She chided him for not keeping a close watch on the child.
"Even though I couldn't get in touch with my daughter, I went to process my divorce because I didn't think the situation would be so bad," he said.
The police in Hangzhou have sent a task force to Liang and Xie's home province of Guangdong, southern China, as part on their ongoing investigation.
This article was first published in South China Morning Post.