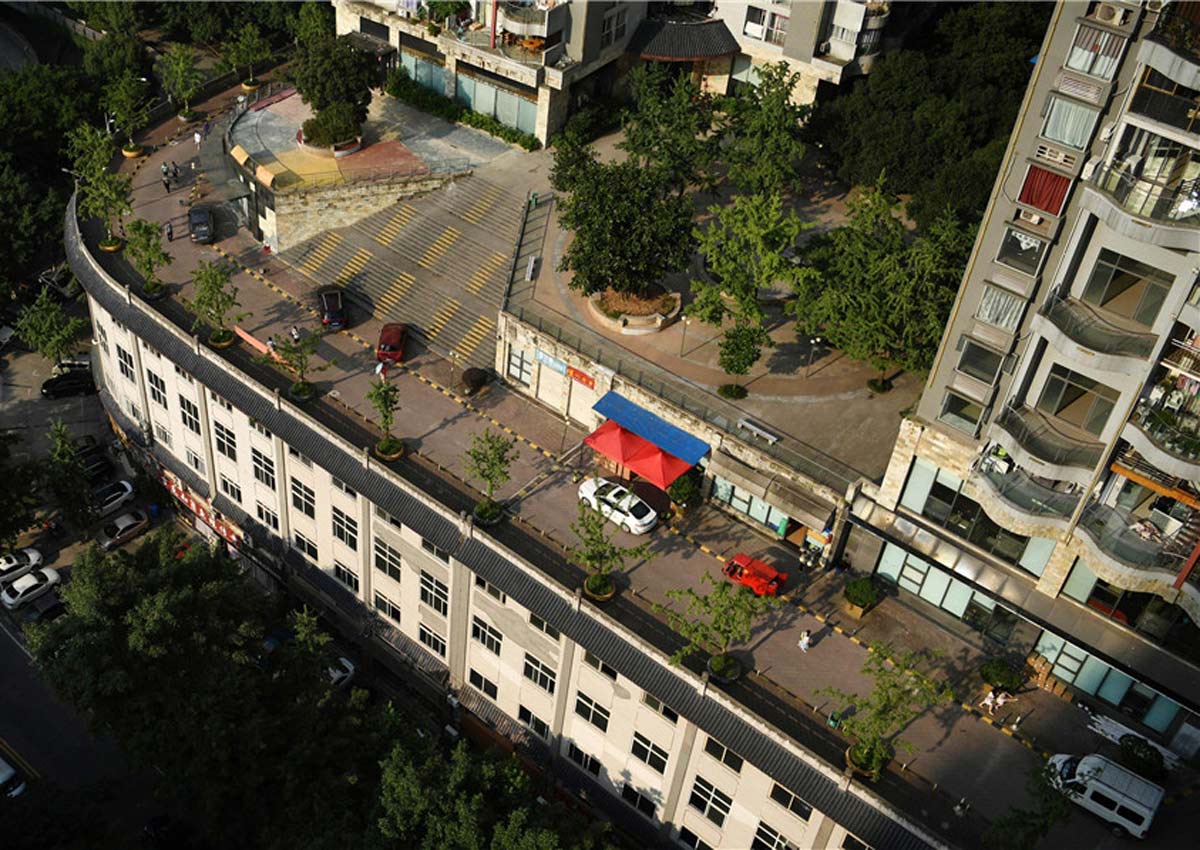 A picture of a road on the top of a building in southwest China's Chongqing municipality recently went viral online, with people saying they were amazed by the strange design and unique landscape of the mountain city.
A resident surnamed Jiang who lives across from the building posted two pictures online, saying it was the first time he had seen cars on top of a building.
Jiang is probably a newcomer to the city, where locals have long grown accustomed to such sights.
Many netizens who have never come to the city are as surprised and confused as Jiang, with some calling Chongqing "a magic city".
The building is on the south bank of the Yangtze River and at the foot of Nanshan Mountain. Due to the special location, the two-way road is built atop a three-floor garage. Beneath the garage are shops and restaurants.
According to the community's property management office, the road is for residents and is private.
"Although it (the road) is on the roof of the garage, it is on the ground floor of our residential buildings," said Jian Hong, a resident who has lived there for six years.
"Not many cars enter the community by this road, so it does not make much noise. We often take a walk here after dinner."
Chongqing is partially surrounded by two rivers and built on mountains. It has many distinctive construction and transportation designs to cope with the challenging landscape.
In March, the scene of a light rail passing through a building was popular in foreign media and prompted vigorous discussions.
Chongqing also boasts the highest overpass in the country, at 72 meters. People can see the cars driving on the overpass from windows of the 22nd floor of a nearby building.
"In the future, Chongqing will have more such unique buildings to cope with our landscape as our construction technology improves," Zhu Ye, of the Chongqing Institute of Design, told Chongqing Daily.