Fifteen people were injured in Hong Kong on Monday when a bus collided with a coach during a heavy rainstorm.
The two vehicles, both heading west, crashed outside Hong Kong Auxiliary Police Headquarters on Wang Chiu Road in Kowloon Bay at about 7.15am, according to police.
Television news footage showed the windscreen of the bus - a Citybus double-decker on route 107 - was severely damaged, and several windows on the right side of the coach were shattered.
Four people on the bus, including the driver, and 11 on the coach were taken to two hospitals - United Christian Hospital and Queen Elizabeth Hospital - to be treated for minor injuries. The police had earlier reported a total of 19 people injured in the accident.
The driver of the coach was arrested.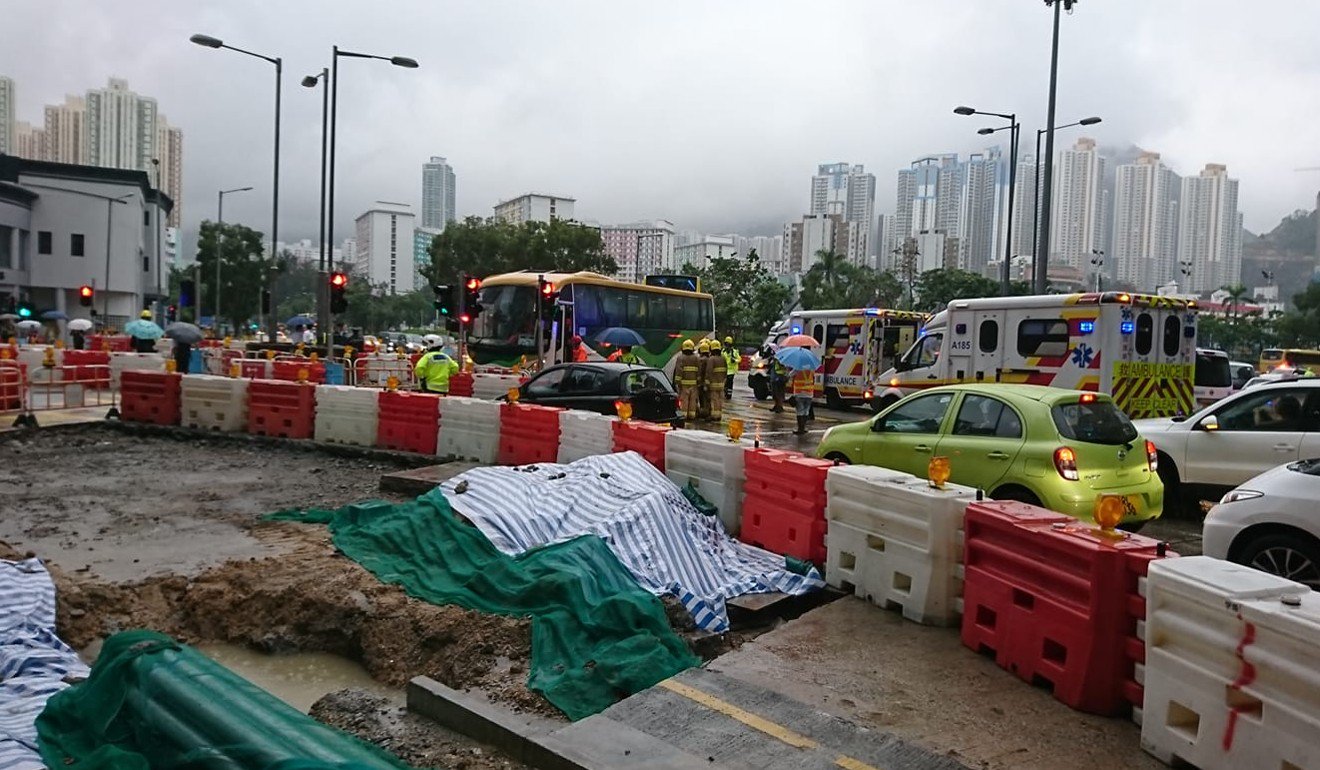 A few hours earlier, at about 3am, a taxi overturned and landed on its side after crashing into a concrete separation barrier on Chatham Road in Hung Hom.
The driver, 63, injured his head and was taken to Queen Elizabeth Hospital.
A thunderstorm warning was issued at 3.40am and was extended until 9.30am. The city's Observatory forecast that gusts reaching 70km/h or higher could continue to affect Hong Kong.
This article was first published in South China Morning Post.