Bosses of Hong Kong's private hospitals have defended the transfer of injured protesters to public facilities, where they were at risk of arrest over clashes with police.
Demonstrators would receive urgent treatment if required, private health chiefs insisted, but they added cases with legal implications ultimately fell within the remit of state hospitals.
Their remarks came after privately run Tsuen Wan Adventist Hospital was accused of refusing to treat a protester injured in the anti-extradition bill protests on June 12, and referring the patient to a public hospital, where the person was later arrested.
The proposed legislation, which has been suspended, would have allowed the city to transfer fugitives to jurisdictions, including mainland China, where there was no extradition arrangement in place.
A notice was also found at another private facility, St Teresa's, widely circulated online, stating it would transfer all cases that "require police attention or are of a criminal nature" to public hospitals, sparking public concerns over whether the right to medical care is being denied at private centres.
Dr William Ho Shiu-wei, chairman of the Hong Kong Private Hospitals Association, told the Post it was common practice among private hospitals that criminal suspects would not be provided with further care and instead sent to public hospitals.
But he said there was "no such consensus or guidelines" among private hospitals on whether patients involved in protests would be considered suspects.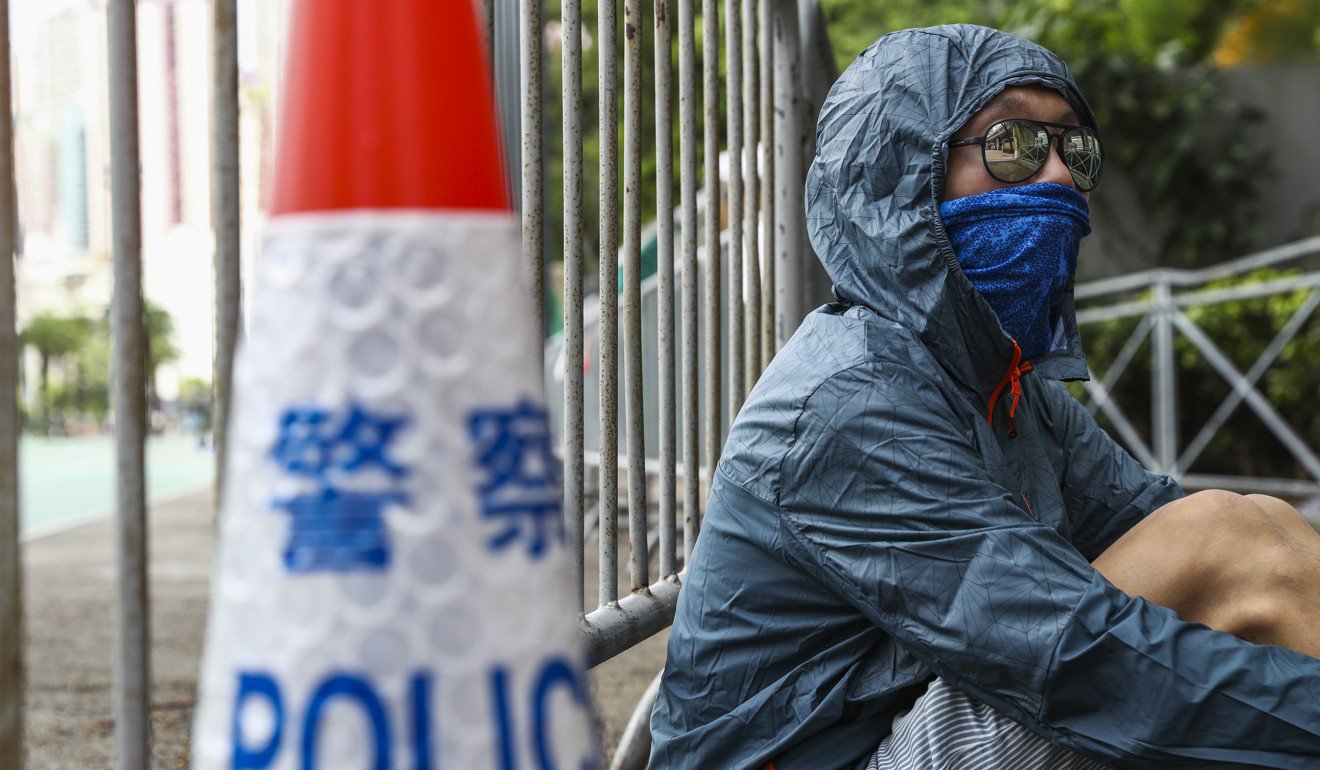 Protester "Ah Yuen" says he was arrested on June 12 at Queen Elizabeth Hospital, where he had gone seeking treatment. 
Photo: South China Morning Post
Ho, who is also the medical superintendent of St Paul's Hospital in Causeway Bay, explained that private hospitals would provide urgent treatment to any patient, but some would then be transferred to public facilities.
"All private hospitals will agree that emergency procedures must be offered to any patient arriving at the hospital, such as resuscitation, stopping of active bleeding or basic wound care," Ho said.
"Cases that involve criminal or medico-legal implications are often transferred to public hospitals for further management after stabilisation."
Ho said emergency departments of public hospitals were more experienced in procedures such as assisting police in taking forensic samples or arranging social workers and psychological support.
He said the transfers had been standard practice for years, and he did not recall any complaints from patients who felt their interests were compromised.
Whether a patient fell into the category requiring transfer to a public hospital "very much depends on the individual case", Ho added.
Dr Anthony Lee Kai-yiu, chief hospital manager and medical director of the private Union Hospital in Tai Wai, also said there was no consensus among the private institutions on how to handle those injured from protests.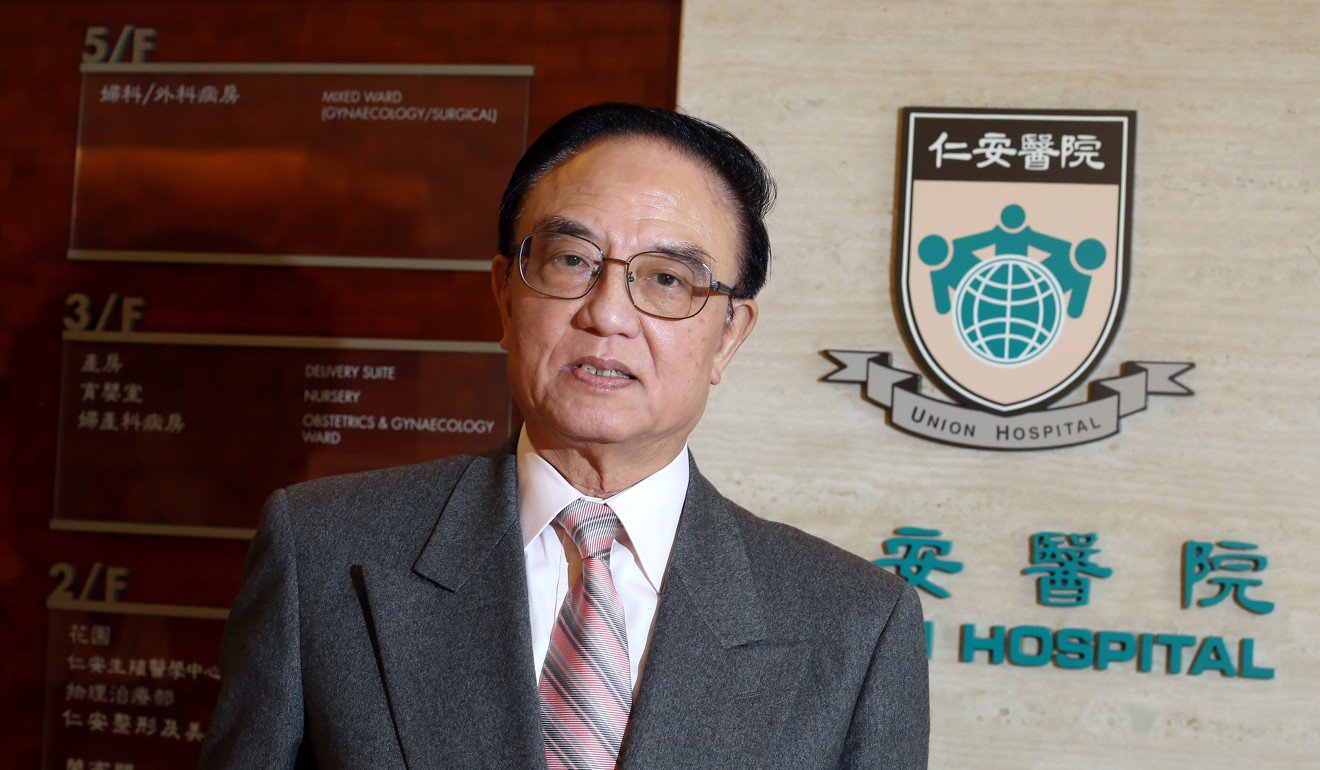 Union Hospital Medical Director Dr Anthony Lee said private institutions differed in their approach to treating protesters, but said there was consensus they should be transferred to the public sector after basic treatment. 
Photo: South China Morning Post
But he said cases that are suspected to be related to crime would be transferred to a public hospital after basic care was provided.
"We don't want to get too involved in possible investigation work," said Lee, referring to his hospital's situation. "Giving testimony in a court ... could also affect the daily work of a doctor."
According to Tsuen Wan Adventist Hospital, medical care was provided to the patient in question on June 12. That treatment included cleaning the wound and monitoring vital signs.
The patient was encouraged to seek further treatment in a nearby public hospital after his condition was stabilised, the hospital said in a statement, but the patient chose to leave of his own accord.
The hospital said the case was reported to police after officers told them earlier they needed to be informed of any protesters presenting for treatment.
But the hospital added in Monday's statement it would issue guidelines to its staff on the strict protection of patient confidentiality.
The Tsuen Wan hospital said any requirement for hospital staff to report information to law enforcers must be requested in writing. The hospital would then handle the matter according to relevant legislation.
The Post has contacted St Teresa's Hospital for a response.
Medical sector lawmaker Dr Pierre Chan said private hospitals should treat protesters as normal people.
"Hong Kong's laws and the Basic Law protects the freedom of assembly, and thus [taking part in protests] should not be seen as violating laws," Chan said.
Meanwhile, Queen Elizabeth Hospital, a public institution in Yau Ma Tei, announced on Monday it would formally investigate complaints of nursing staff allegedly leaking information of injured protesters to the police once they had been treated.
"In view of recent allegations of improper handling of patient information by frontline staff of the Accident and Emergency Department, Queen Elizabeth Hospital will follow up through its established complaint handling mechanism," a spokesman for the hospital said.
The deputy chief executive of Prince of Wales Hospital Dr Cheung Nai-kwong, general manager in nursing of the Kowloon East group of public hospitals Eric Tang, and Yip Shiu-kwong, a member of the hospital governing committee of Queen Elizabeth would be involved in the handling of the complaints, the spokesman added.
A report would then be submitted to the hospital upon completion.
This article was first published in South China Morning Post.