A firefighter who administered first aid to a severely injured student near a demonstration in Hong Kong last year told an inquest on Tuesday that anti-government protesters had "unintentionally" delayed his arrival by blocking a road leading to the scene.
Lai Wai-kit said his fire engine had to make a U-turn after the road to Sheung Tak Estate car park in Tseung Kwan O, where Alex Chow Tsz-lok was found with serious head injuries, was obstructed by bricks, traffic cones and railings in the early hours of November 4, 2019.
His team eventually drove to a nearby bus stop and arrived at the building on foot.
Chow, a Year Three computer science student at the University of Science and Technology, died in hospital four days later following heart failure.
The Coroner's Court heard that firefighters were dispatched to the car park after a fire alarm on the third floor went off at 12.43am, although they would later learn no blaze had broken out.
The call came shortly after police started firing tear gas and other projectiles at protesters during a nearby clearance operation.
Lai said a man inside the car park told him someone had fallen from a height. He found the 22-year-old student lying unconscious on the second floor.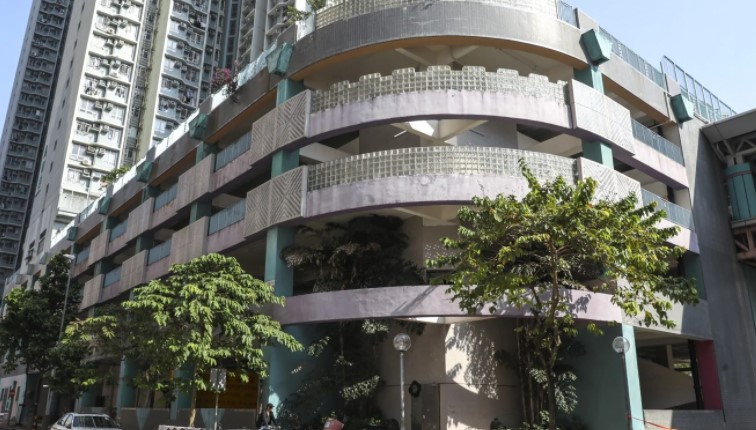 The senior firefighter, who had been trained in emergency first aid, saw blood around Chow's mouth, nose and ears but no other injuries were apparent. He was breathing and able to move his limbs but was not answering questions.
By the time paramedics arrived, Chow's heartbeat had become unstable, with blood oxygen slightly lower than normal.
News footage played in court showed two fire engines arriving at the scene but unable to reach the car park due to the roadblock at the junction of Tong Ming Street and Tong Chun Street.
Lai said he did not blame the protesters for the delay.
"There was a large amount of protesters gathering at that position, but I knew [the obstruction] was not intentional," Lai said.
Barrister Samson Hung Kin-man, representing the police force, asked whether protesters had "as a matter of fact" caused any obstruction to firefighters.
"Yes," Lai replied, but added he did not call for officers' help to clear the road because he felt that was unnecessary. His main concern was to find a safe place to park the fire truck.
Lai also said police officers did not obstruct treatment to Chow while conducting a sweep inside the car park at around 1.15am.
Meanwhile, the coroner's officer, Timmy Yip Chi-hong, said a resident had contacted the court wishing to provide extra information to the inquest, following a public appeal by Chow's father, Chow Tak-ming, for information.
Another resident has previously testified in court in response to the elder Chow's appeal.
Coroner Ko Wai-hung said he welcomed the public's response, and called for people to provide more information to help find out the cause and circumstances of the younger Chow's death.
The inquest, slated for 25 days, will continue on Wednesday.
This article was first published in South China Morning Post.