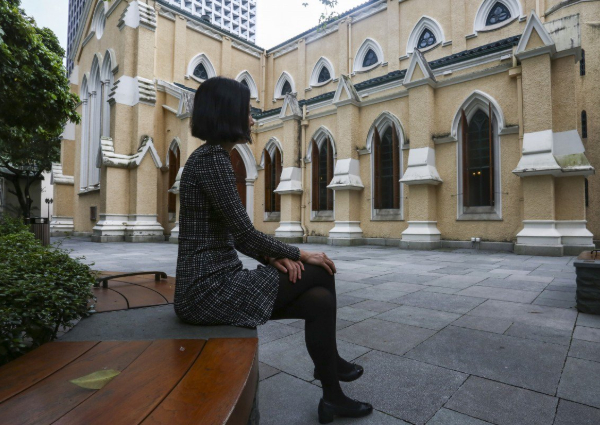 Lawyer Sarah Ko paid thousands of dollars to several matchmaking services but ended up unhappy even before she got to meet any potential Mr Right.
The matchmakers would promise her the moon but their recommended suitors often sent her to the depths of despair as they did not even get close to matching her expectations, she said.
Ko, who would not give her real name, recalled a consultant at Love Group Hong Kong showing her photos of four to five men - all said to have the qualities of her ideal partner.
The men had to be at least 179cm tall with an annual salary of HK$1 million (S$174,164) or more, English-speaking and with overseas experience.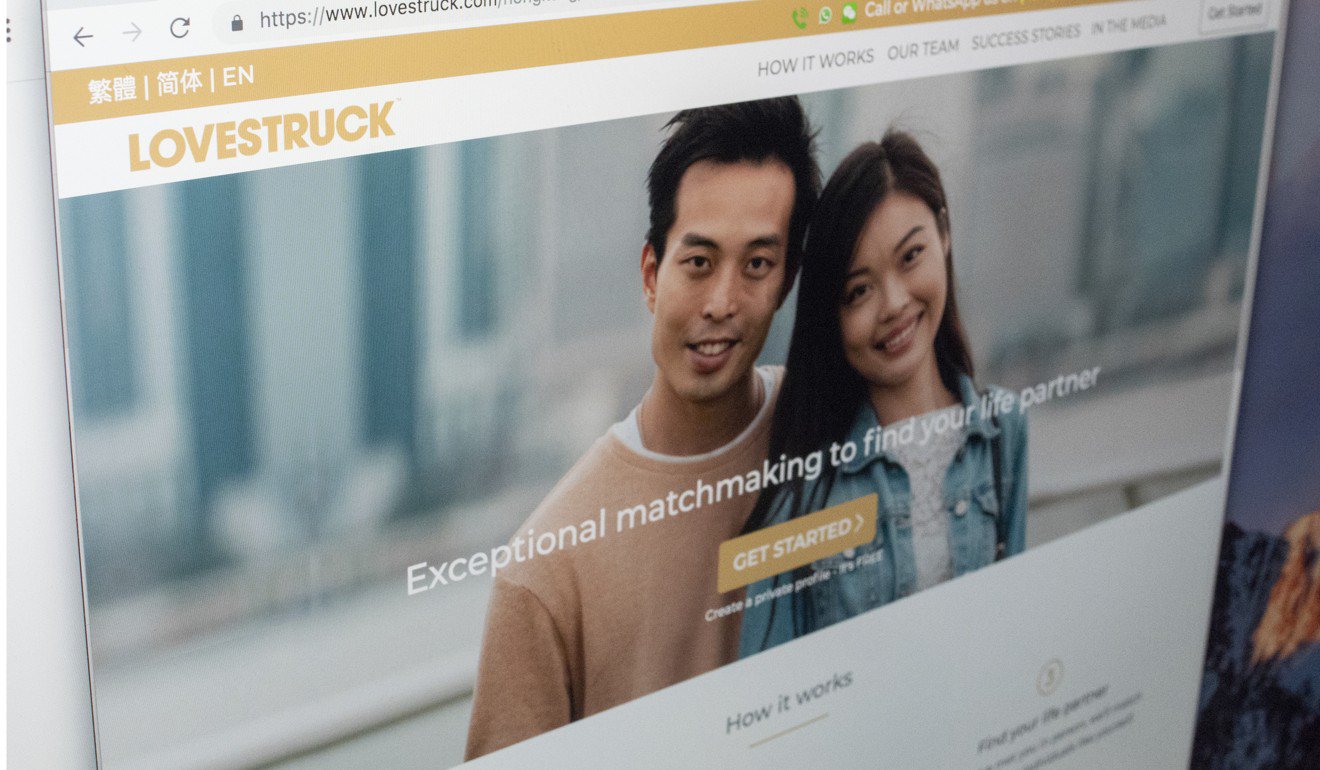 Lovestruck is a platform operated by Love Group Hong Kong. 
Photo: South China Morning Post
The 31-year-old was told she could meet these men after she had paid for the service. But after forking out HK$19,900 (US$2,538) from October last year for a six-month plan, she did not meet any men who fitted the bill for her.
Instead, she received 28 profiles of potential matches by February, with just one or two who came close to her stated requirements. Her worst date, she claimed, was a marble manufacturer who was rude and could not speak English. "I felt like I was being cheated," Ko said.
The mismatch of expectations between clients and what matchmaking firms promise - and hence the number of disputes - is on the rise as such services grow in popularity locally.
The Consumer Council received 64 complaints from both men and women in 2018 - a 56 per cent jump from the previous year. Gripes included poor service, disputes over charges and deceptive sales tactics.
Popular dating platform Lovestruck, operated by Love Group Hong Kong, a unit of Australia-listed Love Group Global, was a subject of complaints.
But the company rejected the criticism, insisting it did not make any promises that the people clients chose from the database would necessarily be those they dated.
It said the contract stipulated clients agreed to follow its employees' judgment and expertise and not insist on being matched according to their own criteria.
Ko said the firm later admitted its service provision had failed to take notice of her requirements, but refused her a refund.
After she took the dispute to the Small Claims Tribunal, the firm agreed to settle and offered her VIP services for 18 months.
"I can breathe easier," she said.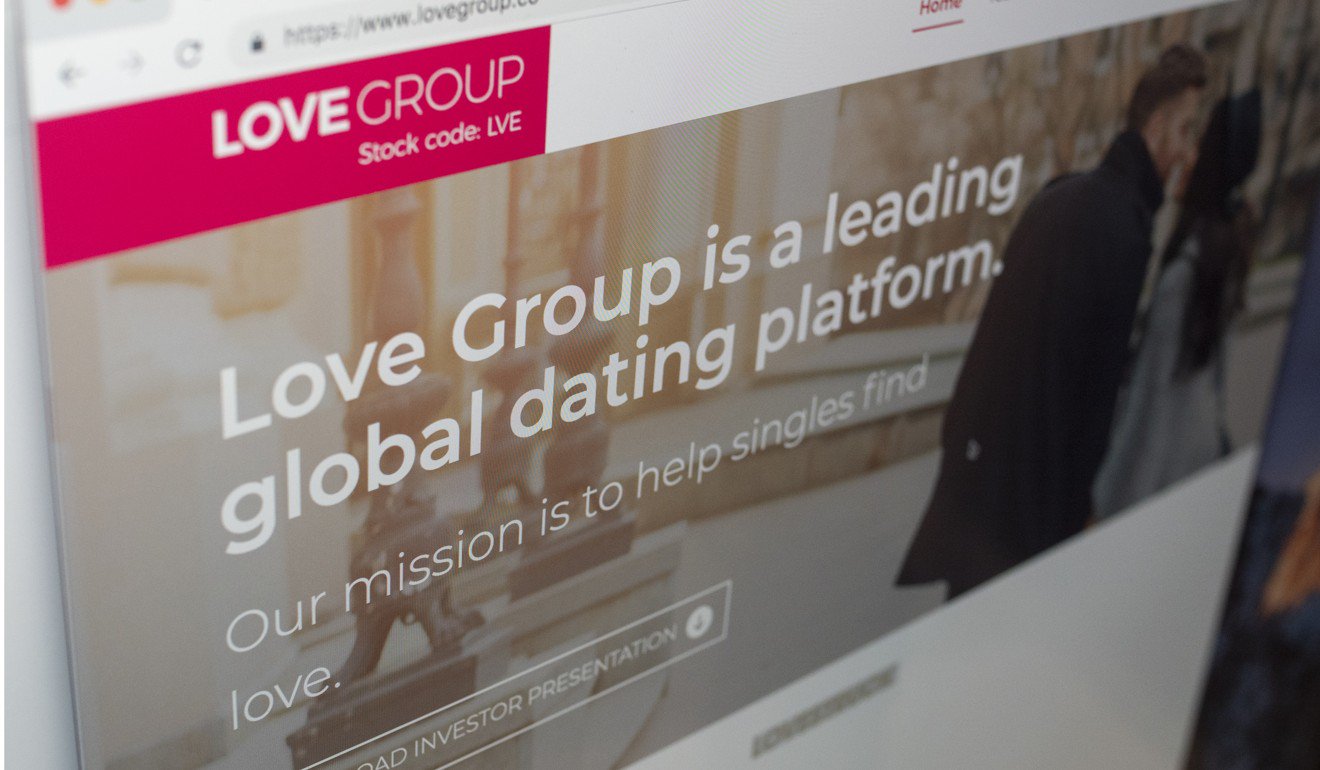 Love Group is an Australian-listed company.
Photo: South China Morning Post
In a visit to its office in Central earlier this week, Post reporters who tried to sign up for the service were presented with dozens of male candidates on a database, including CEO Michael Ye.
"Don't pick this one," the firm's senior matchmaker, Angela Li, told the reporter pointing at Ye's profile. "He is not available. He is an inactive member."
After a while, the reporters asked to view Ye's profile again when it popped up from the electronic database. Li said Ye worked in the IT industry and was a business founder, without disclosing he was her boss.
When the Post contacted Ye, a company spokeswoman responded. She said Ye was a coder and heavily involved in the design and development of its product so he frequently created test accounts with his real information and photos.
But he had never been on a date with clients to avoid any conflict of interest and had asked employees not to send or pitch his profile to any client, she added.
Another Love Group Hong Kong client was also not impressed with the service.
Psychologist Bella Chan, 45, signed a six-month plan for HK$39,900 (US$5,088) in April last year. Chan, not her real name, wanted to meet a Western man in his late 40s to early 50s with an income of more than HK$1 million per year.
Sarah Ko took the matchmaking firm to the Small Claims Tribunal.
Photo: South China Morning Post
But of 26 male profiles shared with Chan on Friday, 16 were Chinese and the rest Westerners.
In one of two dates arranged, she learned the man she met was a free online member. Chan said she was promised she would be matched with paid members. Company staff also told the same thing to the Post reporters.
After Chan complained to Ye, the CEO replied in a text message: "To expand the pool of candidates for our paying clients, we also headhunt matches, some of whom may be passive free members."
He added: "The goal of clients is to find good matches, not if their match has paid or not. That's not the point."
Disappointed, Chan said she was stupid to trust the company.
"I feel very insulted, humiliated," she said.
In a written reply to the Post, the company rejected misrepresentation was involved in Ko and Chan's cases because it had asked its clients to read the terms and conditions before they signed the contract.
The matchmaking member pool included all members the firm's staff had met in person or spoken to on the phone, covering free and paid members, its spokeswoman said.
"We would be doing our paid members a huge disservice if we did not use our entire network and member pool, including free members, to find them suitable matches," she said.
She said staff were trained to tell clients that the company would rather extend its search to find a well-suited match instead of just proposing someone not as compatible just because he or she was a paid member.
This article was first published in South China Morning Post.