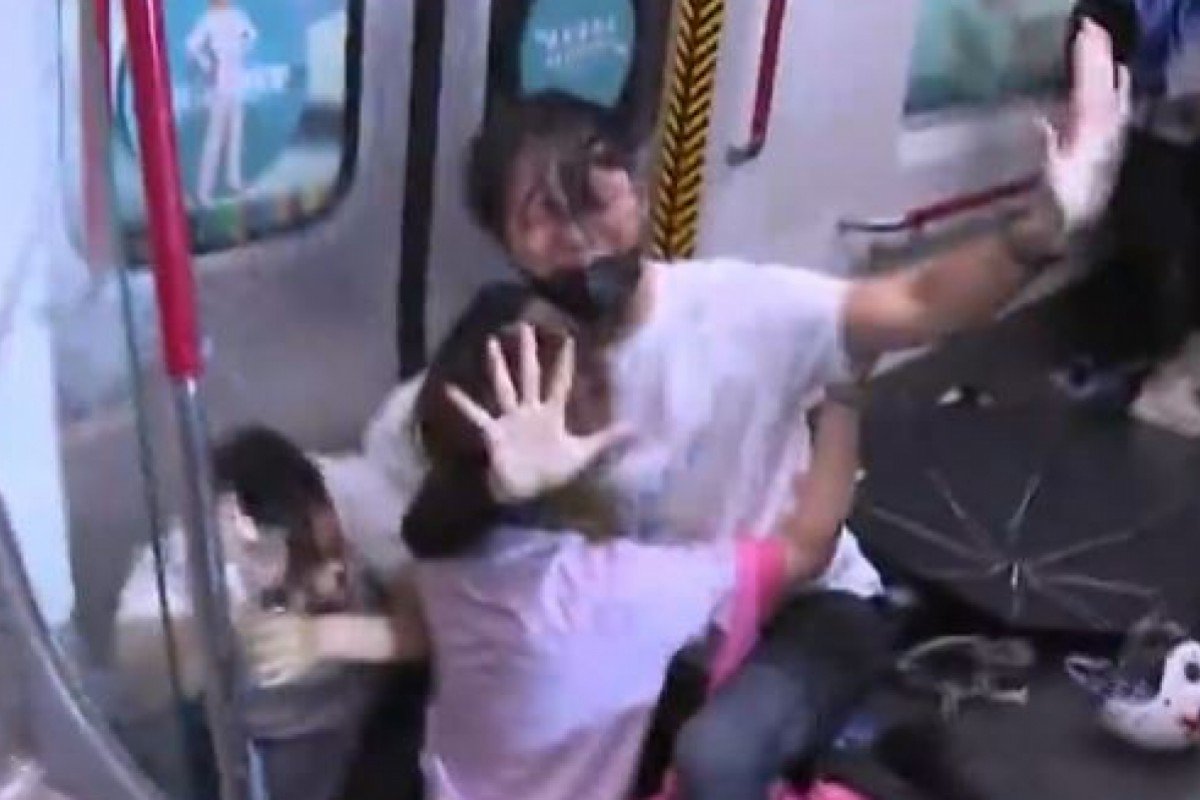 Elite Hong Kong police chasing radical protesters entered a train on Saturday night, clubbing people wearing masks with batons, pepper spraying them, and making arrests in unprecedented scenes of violence and chaos.
After police fired tear gas and deployed water cannons on Hong Kong Island to disperse rampaging protesters - who took over roads, threw petrol bombs and set barricades on fire - the battlefield moved to Kowloon.
Video footage showed members of the Special Tactical Squad, known as "raptors", charging into a stationary train at Prince Edward station.
One clip showed officers from the squad hitting two men and two women in masks who were crying and cowering on the ground, while one officer pepper sprayed them.
As the officers left the cabin without making any arrests, other passengers, some of them masked, could be seen with their umbrellas up.
Other footage showed several commuters bleeding from head wounds, and officers tying up suspects who had been wrestled to the ground.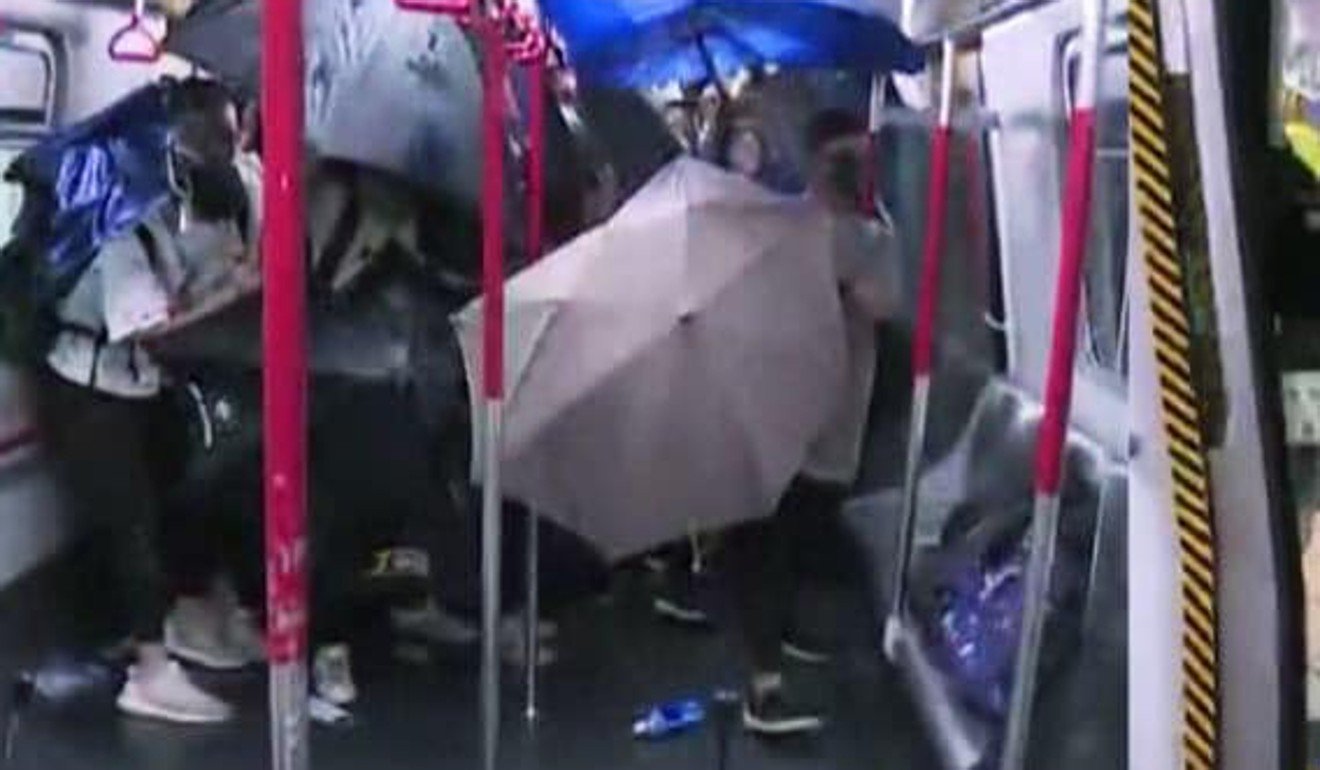 Police said they entered the station after receiving reports of protesters vandalising the station and assaulting people. Mong Kok MTR station was also vandalised.
Many complained about police using excessive force.
"The train stopped. Police boarded and hit me twice with a baton," one man said. "They didn't arrest me. They were just venting their anger by hitting me."
Soon after, many railway services ground to a halt as the MTR announced the suspension of three more lines - Island, South Island and Tseung Kwan O - following the earlier closure of the Tsuen Wan and Kwun Tong lines.
A witness at Prince Edward station said: "I came up to the concourse and saw many officers chasing a protester in full gear. They kept hitting him with their batons even after he had been subdued and arrested."
The witness said the protester was not resisting.
After the incident, police ordered all journalists to leave the station.
But hundreds stayed outside the station until after midnight. One man asked: "Can you stop hitting citizens? Why isn't your heart broken? Put down your differences and don't be used by the government as political pawns."
Earlier in the day, protesters reduced Hong Kong's streets to charred battlefields, setting off multiple fires and hurling petrol bombs at riot police who fought back by firing blue dye from water cannons.
Police fired two live rounds into the air to fight off a violent mob near Victoria Park, sources told the Post, as word spread of undercover officers mingling with the demonstrators. It was the second time in a week, after an officer being chased by protesters in Tsuen Wan last Sunday fired his gun into the air.
The incident was just one of many shocking turns during the 13th straight weekend of ­protests in the city.
In multiple locations on Hong Kong Island, protesters lit bonfires of cardboard and other flammable material as they moved from one district to another, leaving a trail of destruction in their wake and remaining a step ahead of police.
Defying a ban on demonstrations, they took over roads and mounted makeshift barricades, from behind which they hurled bricks and petrol bombs at police lines.
In a statement, Democratic Party lawmaker Lam Cheuk-ting strongly condemned the officers for the MTR attack. He accused police of ignoring the safety of citizens and resorting to excessive use of force.
This article was first published in South China Morning Post.