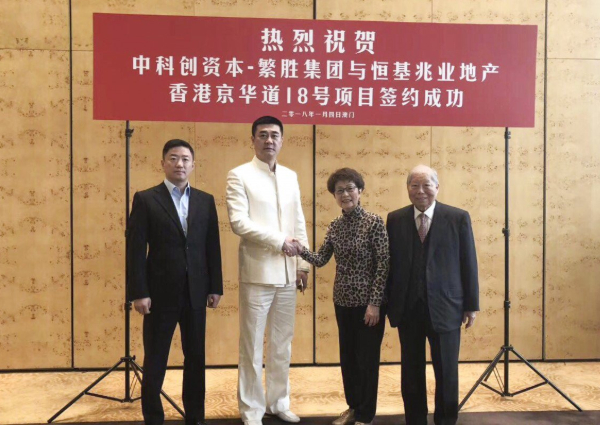 Zhang Wei, a soldier-turned-entrepreneur and cornerstone investor of Gansu Bank, has been arrested by Shenzhen police, becoming the latest Chinese businessman to fall foul of mainland Chinese laws.
China Create Capital Limited, the investment holding company headed by the 46-year-old Heilongjiang native is a "mafia-style gang" involved in illegal fundraising, harassment, blackmail, illegal detention of people and the possession of firearms, the Shenzhen police said in a notice. The whereabouts of Zhang, who was arrested with 43 other executives of China Create, could not be ascertained.
The arrests are the latest in the Chinese government's crackdown on crime and corruption in the country's financial system and capital markets, where 1,129 "mafia-like" syndicates were broken up across 10 provinces last year, with 4.94 billion yuan (S$999 million) of assets seized, according to the police. A number of Chinese oligarchs including Anbang Group's former chairman Wu Xiaohui, CEFC Group's founder Ye Jianming and financier Xiao Jianhua had fallen from grace since 2017.
Zhang's arrest has brought his business empire to its knees. Established in 2004, China Create owns stakes in at least 10 Hong Kong-listed companies valued at a combined HK$346.8 million (S$59 million) as of March 19, according to annual reports and exchange filings reported by Bloomberg. He may own stakes in as many as 111 listed and unlisted companies in mainland China, according to a report by ifeng.com, citing Chinese business registrar data.
The entrepreneur, who was a soldier in the People's Liberation Army before entering business, is a Shenzhen delegate to the National People's Congress, the city's nominal legislature, as well as deputy chairman of Shenzhen's commerce guild.
Shares of Suzhou China Create Special Material, in which his holding company owns 32 per cent, fell for the third day, plunging by as much as 9.4 per cent on Wednesday to 9.11 yuan, wiping out 301 million yuan in market value in three days.
Shenzhen's police have frozen Zhang's stake in Suzhou China Create, but the action will have "limited impact" on the company because Zhang does not have an operational role in the company, according to a filing to the Shenzhen Stock Exchange.
Rumours have been circulating that Zhang and his group were under investigation since early January. Suzhou China Create said in a file on January 3 that Zhang and several senior managers were assisting probe by authorities.
China Create surprised the Hong Kong property market in January 2018 when it paid HK$10 billion to snap up a Grade A office building in North Point, helping the developer Henderson Land Development seal its biggest sale in the district in years.
China Create also became one of four cornerstone investors in Gansu Bank's HK$5.9 billion initial public offering last year, subscribing to US$100 million worth of stock. The company still owned 7.5 per cent of the lender as of January 25, 2018, according to stock exchange data.
 Zhang's company had also been tussling with other mainland competitors to take over stakes in Shanghai-listed Hangzhou Tian-Mu-Shan Pharmaceutical Enterprise, as well as Shanghai New Huangpu Real Estate.
China Create has set up an illegal fundraising platform called 88 Wealth Network, that absorbed public savings by concocting fictitious investment projects. The company was also a loan shark, offering high-interest loans to borrowers, according to the police. The group had even resorted to illegal detention and harassment in collecting its loans, the police said.
According to advertisements, 88 Wealth Network offers alternative investment opportunities to retail and institutional investors, touting annualised returns from 8 per cent to 13 per cent. The underlying assets include Airbus A318 jets, high-end mahogany furniture, calligraphy, wine, watches and diamonds.
A filing by 88 Wealth Network in early 2017 on China's peer-to-peer lending platform wdjz.com said the company had suspended its online lending service, and had paid back all the principal and returns to clients on time.
This article was first published in South China Morning Post.