In a matter of hours, Hong Kong's legislative headquarters was smashed open, ransacked and defaced with graffiti in a shocking takeover by young protesters on Monday that could cost "more than HK$10 million (S$1.7 million)" and take weeks to repair.
A day after a mob stormed the city's political centre - crashing through glass panels and trashing security systems - the Legislative Council building was in disarray and sealed off by police.
The grounds were strewn with barricades, helmets, umbrellas, placards, broken glass and rubbish. Most of its metal fence was stripped away.
Andrew Leung Kwan-yuen, president of the Legislative Council, on Tuesday expressed sorrow and deep regret over the incident. He said the Legco building, built in 2011, was vandalised during the chaos and its entrance, meeting facilities, and security system had been damaged.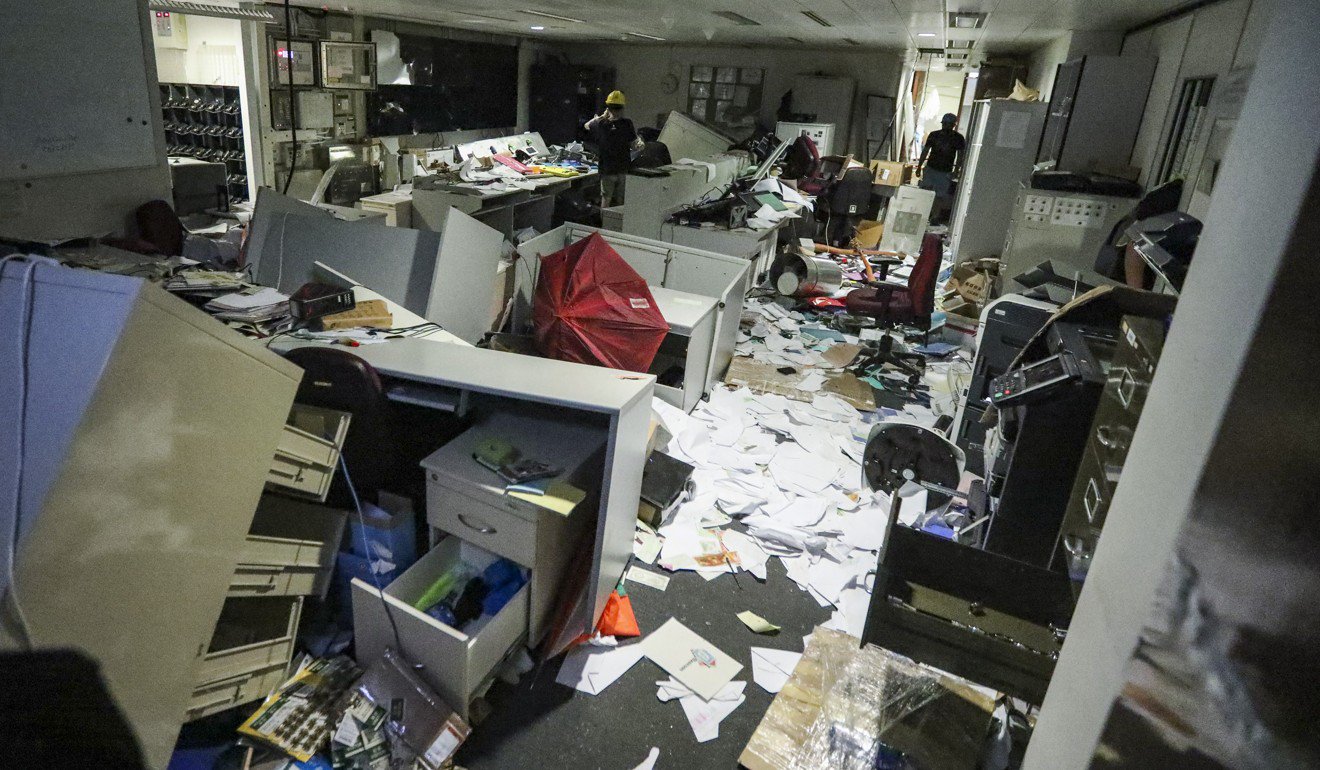 After inspecting the building for about an hour, Leung said a full restoration would take a long time.
He said it was not realistic for the council to hold meetings in rooms that were undamaged, or at other venues.
"Secretariat staff must first focus on resuming operations in Legco, so it's not feasible for the council to hold meetings at other venues in the near future," Leung said. "Although some rooms in the Legco building were not damaged, the security system, power supply and fire alarm systems are down."
Lawmaker Chan Kin-por said the damages could amount to "more than HK$10 million" and said the Legco building was not insured.
Post reporters on Monday observed graffiti being scrawled over the walls of the Legco chamber and its antechamber. The spray-painted words reiterated the protesters' demands: withdraw the extradition bill, [Chief Executive] Carrie Lam must step down, release all protesters. One slogan was 'We want genuine universal suffrage'.
Inside the Legco chamber, the city's official emblem was smeared with black paint, and a British colonial flag was draped over the president's podium. Copies of the Basic Law, belonging to Leung and other lawmakers, were rifled and torn into pieces. Voting buttons and computer monitors were smashed.
Protesters pummelled and defaced hanging portraits of Leung and two former Legco presidents - Rita Fan Hsu Lai-tai and Jasper Tsang Yok-sing. The portraits of the former leaders were missing.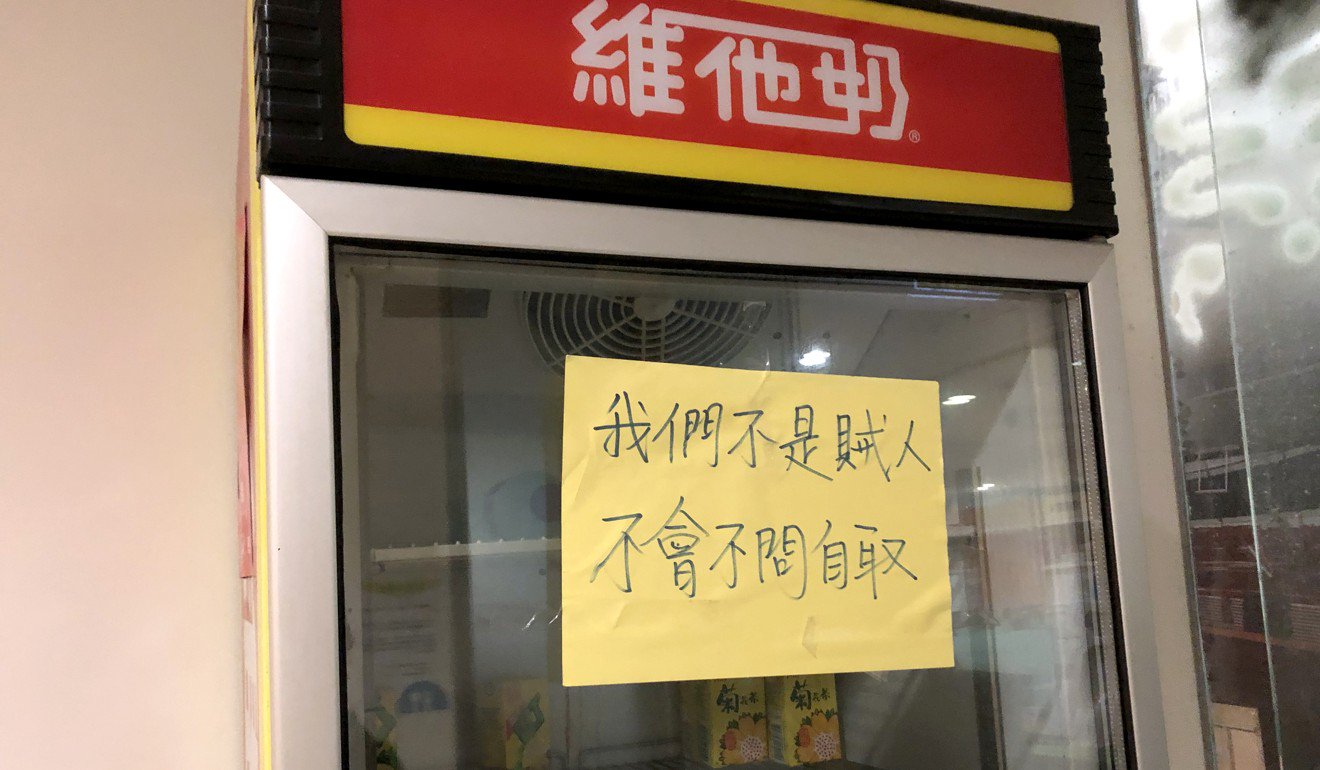 Legco's security office and public complaints department suffered the worst damage. Hard drives and handheld radios were taken, and security guards said their personal lockers had been pillaged.
"Just occupy the Legco chamber, but why search through my locker?" said one security guard.
In large letters 'Useless Council' was sprayed across the logo of the complaints office.
At one point, protesters smashed the glass doors of the library. In this case, however, they put up a sign that read 'Protect the books, and don't do any damage'. Similar signs urged protesters to spare the artefacts on display. Protesters paid for drinks from the Legco canteen. The sign they put up there read 'We're not thieves, we won't steal'.
Leung did not confirm whether computer hard drives and storage devices were missing. "Many things are lost," he said. "We are still counting."
In response to a Post inquiry, a spokeswoman for the Legislative Council Secretariat said they had contacted the insurance company regarding the scope of protection. The secretariat said it would report the situation to the Legislative Council Commission in a special meeting.
This article was first published by South China Morning Post.