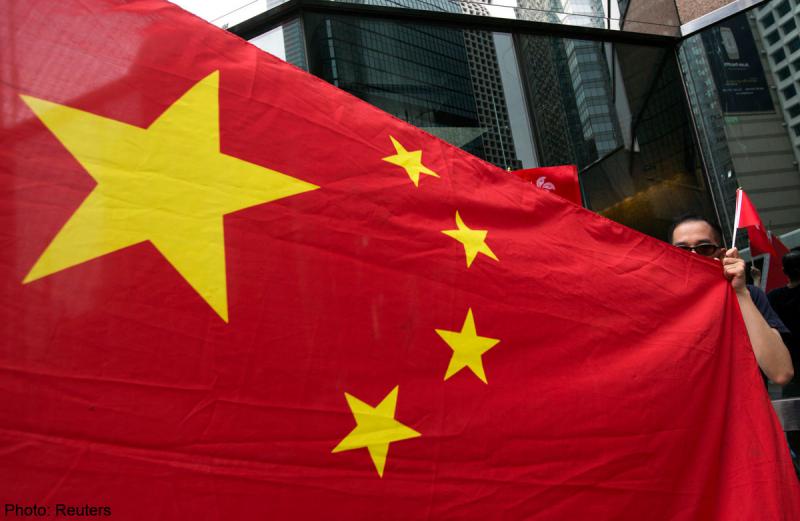 China has almost tripled its investments in North America this year, in a surprise development that debunks perceptions of growing obstacles faced by Chinese companies in the United States.
In fact, Chinese investors now see the US as an "easier market to do business" in than previously perceived, claimed a study.
Its figures showed that the US and Canada attracted US$24.7 billion (S$31 billion) in merger and acquisition (M&A) deals from Chinese investors for the first nine months of this year, up from US$8.6 billion a year ago.
These made up 60 per cent of total M&A transactions by Chinese firms worldwide, allowing North America to overtake Europe as the top destination for Chinese overseas direct investment (ODI) this year.
Cash-rich state giants such as China National Offshore Oil Corporation (CNOOC), which scooped up Canadian energy firm Nexen in a US$15.1 billion mega-deal, helped drive up total Chinese ODI - both greenfield projects and M&As - to US$73 billion worldwide.
This was a 20 per cent rise from the first three quarters of last year, said private equity fund A Capital. Based in Beijing and Brussels, it counts sovereign wealth fund China Investment Corporation as a key investor.
The fast ODI growth puts China on track to spend US$500 billion abroad over the next five years. This forecast was made by Vice-Premier Wang Yang on Tuesday at a government-supported forum in Beijing promoting firms' expansion abroad.
Other data also pointed to surging Chinese investment in the US. The Ministry of Commerce reported a more than 220 per cent surge in Chinese ODI in the US from January to October, while US research firm Rhodium said Chinese firms spent US$12.2 billion in the first three quarters.
This trend runs contrary to the perception of observers that Chinese companies face more hurdles in the US, amid headlines that the Committee on Foreign Investment in the US (CFIUS), which reviews foreign takeovers of US assets, had sought to block or unwind at least three deals on national security grounds in recent years.
One high-profile case was Huawei's failed bids to buy two US tech firms, prompting the network equipment maker - which some US senators said has links to the People's Liberation Army - to complain of "China-bashing". Huawei announced its exit from the US market this year.
Still, not all Chinese firms have hit a wall. The committee cleared the CNOOC-Nexen deal in February on condition that the Chinese firm would not be responsible for decision-making in Nexen's Gulf of Mexico assets.
It also gave the green light to the US$7 billion purchase of Smithfield, the world's largest hog producer, by China's private meat processor Shuanghui in May despite concerns about the impact on American farmers.
The CFIUS had "created a confusing image...as to whether Chinese investments were welcome in the US", A Capital chairman Andre Loesekrug-Pietri told The Straits Times.
"In reality, we see the US very much welcoming Chinese investments, hence the Shuanghui/Smithfield deal."
As for Europe, Chinese M&A dropped 25 per cent to US$5.8 billion as state-owned firms cut their investments by 40 per cent amid the sovereign debt crisis there earlier this year.
Meanwhile, Asia, the No. 3 market for Chinese ODI, is "gaining traction" with a 69 per cent jump in M&A to US$4.5 billion. Many of the deals were in the telecoms and financial sectors.
"Chinese investments in Asia are largely concentrated in Hong Kong and Singapore, which are mainly services economies," Mr Loesekrug-Pietri said. "Given the geographical and cultural proximity, it makes a natural first move for Chinese investors to invest in these areas."
graceng@sph.com.sg

Get a copy of The Straits Times or go to straitstimes.com for more stories.