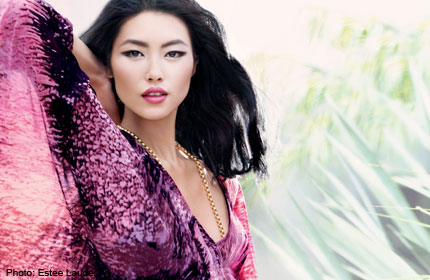 CHINA - When Forbes released its list of the 10 highest-paid models for 2013 last week, one name stood out.
Chinese supermodel Liu Wen came in at No. 5 and is the first Asian to make it to the list.
The 25-year-old, who raked in US$4.3 million (S$5.5 million), certainly has the world at her feet as she is surpassed only by Kate Moss, Adriana Lima, Miranda Kerr and Gisele Bundchen.
She also has two other firsts: She was the first Asian model hired as a face of Estee Lauder, in 2009, and the first Asian hired as a Victoria's Secret Angel in the same year.
Her rising star is due to the impressive brands she has modelled for, including H&M, Calvin Klein, Estee Lauder, Tory Burch, Tiffany & Co., and Hugo Boss, reported China's Jing Daily.
She appeared on the September cover of Vogue China for its eighth anniversary issue.
Liu Wen, the daughter of a construction worker, grew up in Hunan province, which is best known as the birthplace of Chairman Mao and for producing tea and cotton.
Contest
She moved to Beijing in 2006, when she was 18, after winning a modelling contest.
The next year, she was discovered at a fitting by then-Marie Claire creative director Joseph Carle, who, according to a New York Times article, was "looking for models to whom both Western and Chinese women could relate".
In 2008, Liu won her first major catwalk appearance, for Burberry in Milan.
The next year, despite having only a very limited grasp of English, she moved to New York.
There, she taught herself the language by watching Gossip Girl and comparing Harry Potter books in Chinese and English, the Telegraph reported.
Liu's astonishing rise - together with that of fellow models Fei Fei Sun and Sui He - comes as China is set to become the biggest market for luxury items, the Telegraph said.
The market is set to triple in size to US$200 billion by 2020, and currently, half of all global luxury purchases are made by shoppers from China, Japan, South Korea and South-east Asia.
Liu may have been chosen based on her appeal to both Western and Chinese consumers, but it appears that it is the latter that will factor more heavily in the years to come, said Jing Daily.

Get The New Paper for more stories.