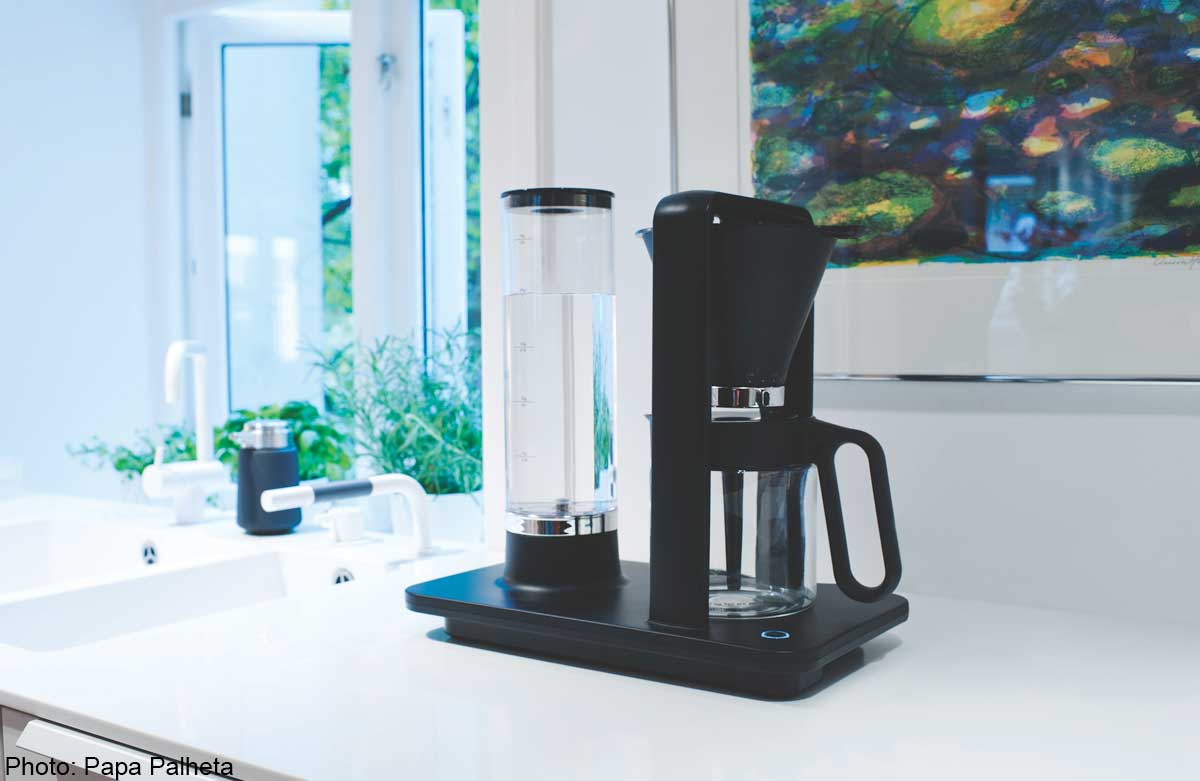 SINGAPORE - Coffee aficionados seem to be spoilt for choice but that's not in reference to the abundance of cafes that have popped up all over the island.
There is a new coffee machine in town that looks set to impress caffeine addicts, especially those who take pride in making their own brews at home.
Wilfa Precision, an automatic home brewer, is a collaboration between Norwegian company Wilfa and World Barista Champion Tim Wendelboe, and it is finally brought in to Singapore and Malaysia by local coffee boutique, Papa Palheta.
The design of Wilfa Precision is simple; just a press of a button will prepare a cup of coffee. It also comes with a hotplate that keeps freshly brewed coffee warm.
The machine also has a unique removable water tank which comes with water volume indications. These indications are helpful as they are relative to the amount of coffee brewed.
Another feature of this coffee brewing machine is its patented heating system that consistently gets the brewing water to the precise temperature (between 94 to 96 degree Celsius for a perfect cup of coffee) within seconds.
Ivan Kuek, coffee purveyor at Papa Palheta, said: "(Wilfa Precision) brings out the intrinsic flavour available in coffee."
He also encourages users of Wilfa Precision to not add sugar to their brews.
"(Adding sugar) will adulterate the taste of coffee, making it almost like sweetened water," Kuek said. He added that sugar will also mask the real taste of coffee.
The machine also has a flow control aperture that allows the flow of the coffee drip to be adjusted for preferred aroma and taste. This aperture can be closed completely when brewing is complete, for easy removal of the carafe and filter for cleaning.
The Wilfa Precision comes in two colours, black ($399 including GST) and aluminium ($499 including GST).
It is available for purchase at Papa Palheta located at 150 Tyrwhitt Road.
Visit www.papapalheta.com for more information.
ssandrea@sph.com.sg