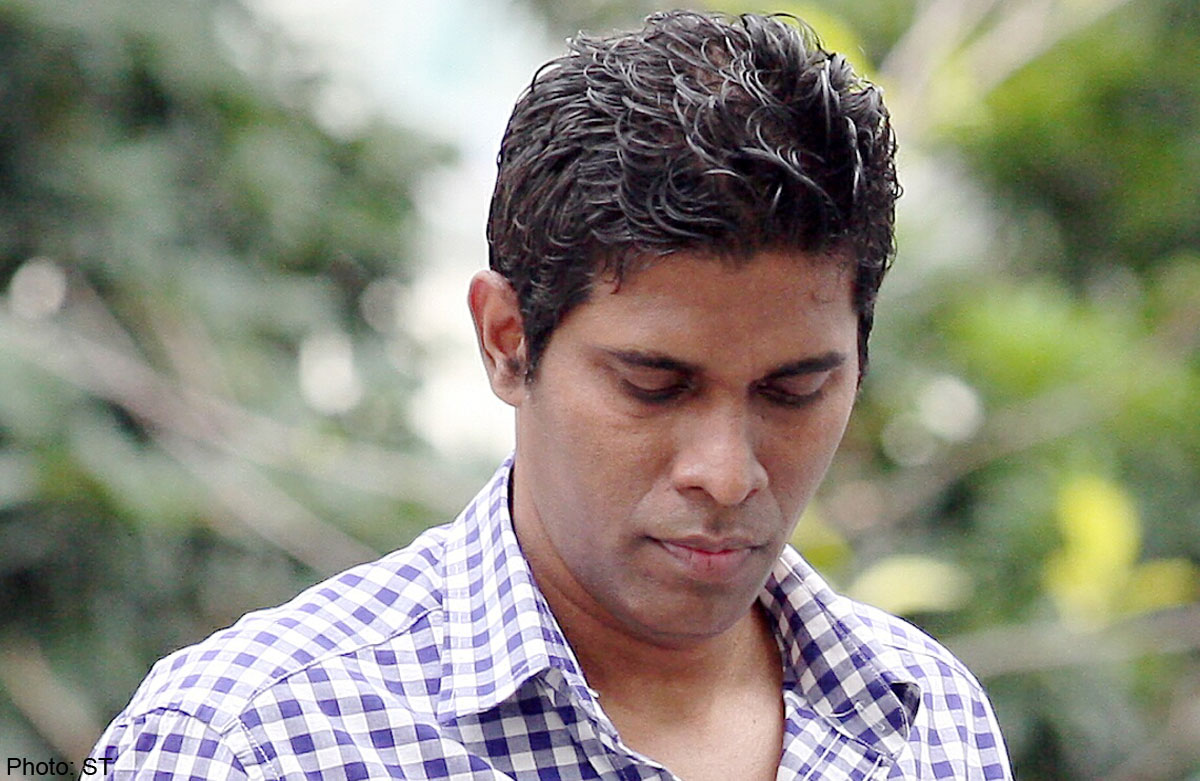 I have yet to see a leopard change its spots overnight.
Likewise, I don't see convicted match-fixer Wilson Raj Perumal changing for the better any time soon.
To me, the Singaporean fugitive's recent claim that he has turned over a new leaf and wants "to truly fight the scourge of match-fixing" is just talk.
Since his first arrest in Finland in February 2011, the 48-year-old has had several chances to do the right thing, but has spurned them. World football governing body Fifa had sought his cooperation in 2011 and 2013.
While in custody in Finland in 2011, Wilson Raj had declined to help Fifa when approached, an ex-Fifa security investigator told me.
Then, in April 2013, during e-mail exchanges that were copied to me, former Fifa security head Chris Eaton asked him to reveal what he knew about the 2010 World Cup warm-up friendly matches that were allegedly rigged.
Wilson Raj denied being there. But in his book, Kelong Kings, he admitted to masterminding the fixing of five matches in South Africa.
I thought that Wilson Raj would put his match-fixing ways behind him, with the birth of his two babies this year. Becoming a father for the first time changes people, and he had said as much in a letter to me in 2011.
In the letter, which appears in my book, Foul! The Inside Story of Singapore Match Fixers, Wilson Raj spoke about his "regret".
"If I can turn back the clock, my wish would be to have a family with kids. I'm 46, I let time slip and that's my biggest regret," he wrote.
But while his partner was pregnant last year, Wilson Raj was giving orders to his lieutenant, Chann Sankaran, about a bribery attempt in the Conference League in England.
Wilson Raj did all this while serving as a prosecution witness in Hungary's match-fixing trials.
Chann was recently sentenced to five years' jail in the UK after he was caught in a sting operation.
But Wilson Raj remains a free man despite telling an undercover investigator that Chann was working for him.
There are secretly-recorded conversations between Wilson Raj and the undercover investigator from SI Sports Intelligence that link him to Chann, and show his Singapore syndicate's match-fixing capabilities.
Some of the text message exchanges between him and the undercover investigator, who was posing as an "investor", show that Wilson Raj had not been so forthcoming in his book, revealing only information for which he had been charged and sentenced.
HOME SOON?
So why would he now claim to want to fight match fixing?
I suspect he is feeling the noose tightening around his neck now that he has almost completed his testimony in Hungary.
He could be worried he could soon be deported to Singapore, where he is still wanted for fleeing the country in July 2010 - after failing to appear at an appeals hearing against a five-year sentence for injuring an auxiliary policeman.
By claiming that he has more to offer the European authorities in their fight against match fixing, he is perhaps hoping to extend his stay there.
But enough of his charade.
He needs to be a man and come back to face the music in Singapore as well as come clean about his role as a kelong king.
zaihan@sph.com.sg

This article was first published on July 07, 2014.
Get The New Paper for more stories.