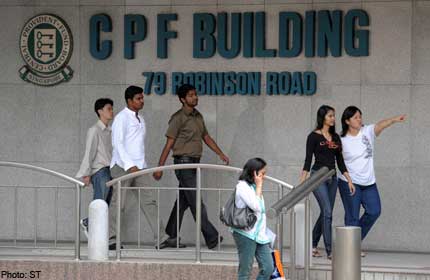 WE THANK Mr Yeow Hwee Ming for his letter ("Protect interests of whistle-blowers"; last Saturday).
The Central Provident Fund Board takes a serious view of all complaints and has put in place a process to safeguard the confidentiality and interests of all complainants.
When a complainant lodges a case against his employer or former employer, his identity will be kept strictly confidential by the CPF Board, unless the complainant gives consent for his identity to be revealed.
A detailed investigation and assessment are carried out for each and every case. These include interviewing all parties involved and assessing the facts presented to the Board.
Depending on the complexity of the complaint and number of people involved, some cases may take longer to investigate. The complainant will be updated about the progress of his case.
Mr Yeow wrote that he knew of friends who had complained to the CPF Board about employers who over-deducted their commissions upfront to pay for the employers' CPF contributions.
The Board has not been informed by any of the complainants that they have authorised Mr Yeow to act on their behalf. We have responded to his inquiries on the status of the case on three occasions, and informed him that we remain in contact with the complainants involved and will update them about any new developments.
Workers and members of the public can call 1800-221-9922 or e-mail workright@mom.gov.sg to report non-payment or underpayment of CPF contributions, or any non-compliance with the Employment Act. All details will be kept strictly confidential.
Irene Kang (Ms)
Director, Communications Division
Central Provident Fund Board

Get a copy of The Straits Times or go to straitstimes.com for more stories.