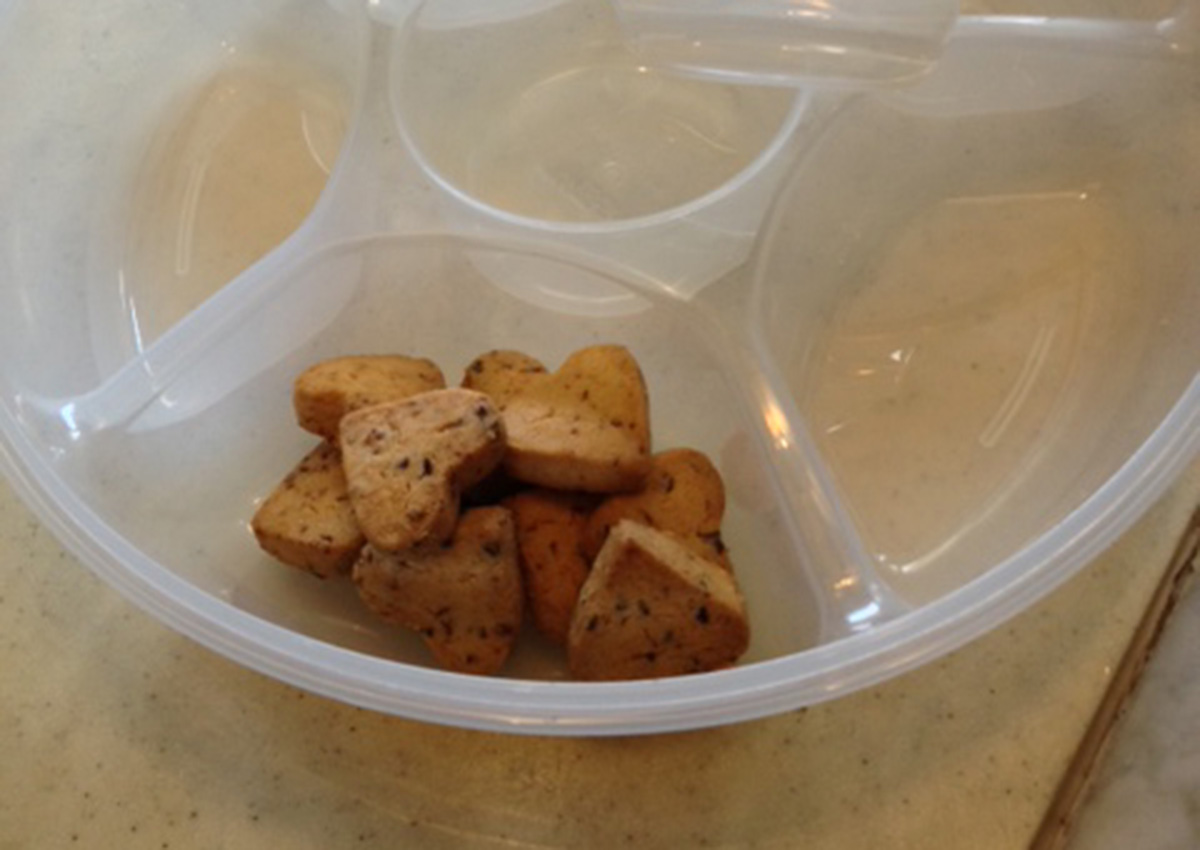 I hate to throw away containers. You never know when you will need a spare one.
And so I have jars, plastic boxes, cardboard boxes and biscuit tins that I keep, just in case.
But there is no clutter, for each has its designated storage space and I do not extend beyond it.
Containers help to organise the kitchen because they group items and help combat the sprawl behind closed doors and in drawers.
Also, with proper organising, containers can prevent ingredients and items from getting misplaced and make things easy to find.
I also use kitchen items, like a baking tin, which I do not use often, as containers. That is where I collect my baking utensils and ingredients most of the year so that they are easily at hand.
Similarly, a disused pencil tray keeps my picnic cutlery in one place, a cardboard box in which my iPad came stores instruction manuals, and ice-trays hold leftover wine and are useful as plates to hold foods for my granddaughter to pick at.
Covered biscuit tins are used to bake cakes, which I then give away in the tin itself.
An old basket holds all the other baskets that I have, including insulated bags that I pack into my suitcase when travelling, just in case I buy perishables home.
And, of course, no one needs to be told to use an old mug to hold pens and pencils and an old teapot perhaps to hold cooking utensils, close to the stove.

This article was first published on December 22, 2015.
Get a copy of The Straits Times or go to straitstimes.com for more stories.