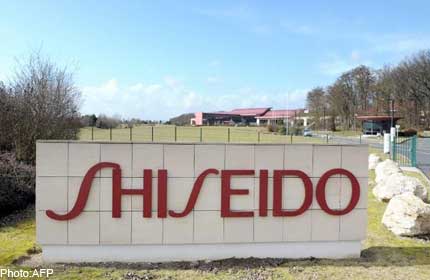 TOKYO - The president of Shiseido Co Ltd will resign and be replaced by the company's chairman after a two-year stint that saw profits suffer, the Japanese cosmetics maker said on Monday.
The personal change sent shares in the make-up giant surging to a 10-month high, as the reinstatement of the executive who helped Shiseido rapidly boost sales in the last decade lifted expectations.
The firm, which competes with France's L'Oreal and Estee Lauder in sales of high-end cosmetics, saw its market share decline in Asian markets in recent years as competition from lower-priced rivals grew.
"The current management has been very slow in changing their policy. It's been in structural decline for the last three years, so the fact the guy is quitting on his own is good," a director at a foreign hedge fund said.
President Hisayuki Suekawa will step down on March 31 due to health reasons and be succeeded by Chairman Shinzo Maeda, the man he replaced when be became president in 2011. Suekawa will stay on at the firm as a senior advisor, Shiseido said in a statement.
Shiseido shares climbed 7.3 per cent to 1,371 yen (S$17.81) and at one point traded as high as 1,372 yen (S$17.82) on Monday. The benchmark Nikkei advanced 0.4 per cent.
In January, the maker of Maquillage and Cle de Peau Beaute prestige products, as well as its namesake cosmetics line, slashed its operating profit forecast for the year ending March 31 by almost 40 per cent to 24.5 billion yen (S$310 million) because of sales falls at home and in China, from the fallout of bilateral territorial dispute.
That would mark a 37 per cent decrease on the year, compared to a 18.7 per cent year-on-year fall in the previous year.
Shiseido, which competes with Fancil Corp and Kao Corp in the domestic market, maintained its annual dividend at 50 yen (S$0.65), however.
"The issue is now whether the new president will see reality and the dividend gets cut," a senior trader at a foreign bank said.
Shares in Shiseido, which has a market capitalisation over US$5 billion (S$6.24 billion), are up 12.7 per cent so far this year after suffering five consecutive years of losses.